Whether you're cooking for a huge family or just yourself, you need to have a go-to list of easy meals that can be whipped up for dinner in any situation.
You can grab our giant list of cheap and easy meals that anyone can make here…
The problem with that is that our definition of easy meals may be different. Gordon Ramsey likely believes Coq Au Vin is easy and yet, my 21-year-old cousin burns toast on the regular. To make this tougher, an easy meal for a stay at home mom who has time to stick in a pre-made casserole and wait for it to cook will look drastically different than an easy meal for a working mom who rushes her kids to soccer after work and doesn't get home until 8:30 pm.
We wanted to make sure we help you come up with easy meal ideas regardless of your ability or schedule so we're breaking this list into sections. Just scroll through and find the section that seems like it fits for your situation.
I didn't list every individual meal here because it would be impossibly long, but made separate detailed posts of easy meals grouped by their situation. So it's easier to navigate.
Looking For Something Specific? You Can Find Links To Each Section Here...
Why You Need Easy Meals
Cooking at home has a ton of benefits. You save a lot of calories, make healthier decisions, eat less, create healthy routines for kids (and a strong family bond around the dinner table).
But the biggest difference is that you save a lot of money.
Think about this… Over a year, you'll eat around 1,095 meals. The average cost of a meal out is $13 and the average cost of a meal cooked at home is $4. With a $9 price difference, that's $9,855 saved PER PERSON every year if you eat exclusively at home.
I'm going to break the meal ideas into types of easy meals here, but if you would prefer to search by your situation (ex. easy meals for a stay at home mom or easy meals that kids can make on their own… you can find direct links above.
15 Minute Meals
15 minute meals are fast meals made with pre-made ingredients (like Tyson's frozen grilled chicken breast). It's cheaper and healthier than fast food, but tastes similar and gets you into the habit of cooking at home.
We've had countless readers successfully transition from the drive-thru to cooking at home by using 15 minute meals. These are hands down the easiest meals out there. And while many of these use convenience foods, we also have healthier 15 minute meals from scratch available.
These meals are perfect for:
When you're used to eating out.

If you work late.

People who have limited or no cooking skills.
15 Minute Meal Ideas
2 WEEKS OF CHEAP AND EASY 15 MINUTE MEALS FROM SCRATCH!
15 MINS ON THE GRILL NOW = 10+ MAKE-AHEAD MEALS: EASY PROTEIN!
QUICK BREAKFAST IDEAS (5 TO 15 MINUTE BREAKFASTS!)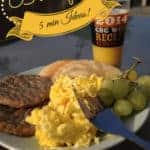 15 MINUTE SAUSAGE, BACON, EGG & CHEESE BREAKFAST PIZZA RECIPE: CHEAP, EASY, AND DELICIOUS.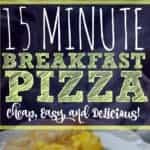 ANOTHER 3 WEEKS OF CHEAP DINNERS, READY IN LESS THAN 15 MINUTES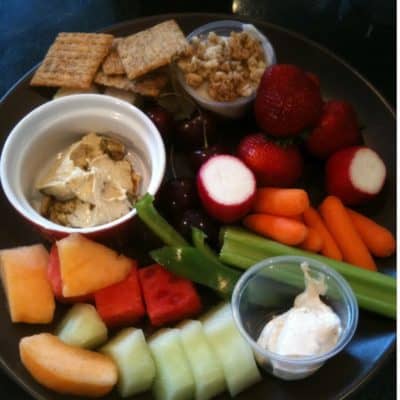 3 WEEKS OF CHEAP DINNERS, READY IN UNDER 15 MINUTES
15 MINUTE HAM AND CHEESE SLIDERS WITH HOMEMADE HONEY MUSTARD
15 MINUTE MEATBALL SUBS!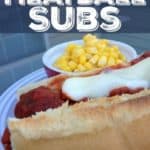 15 MINUTE CRISPY TEX-MEX CHICKEN WRAPS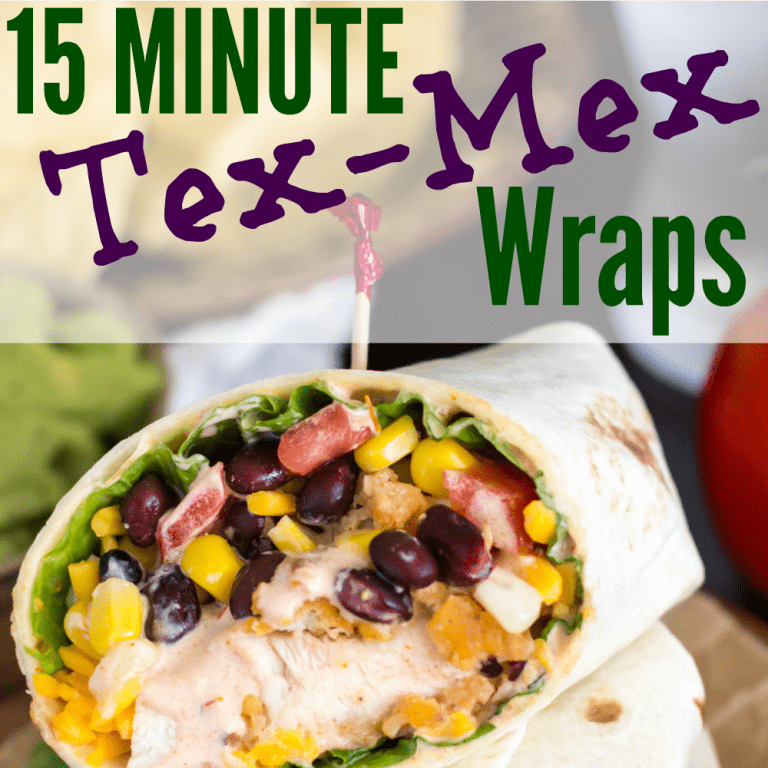 STRAWBERRY CHICKEN AVOCADO SALAD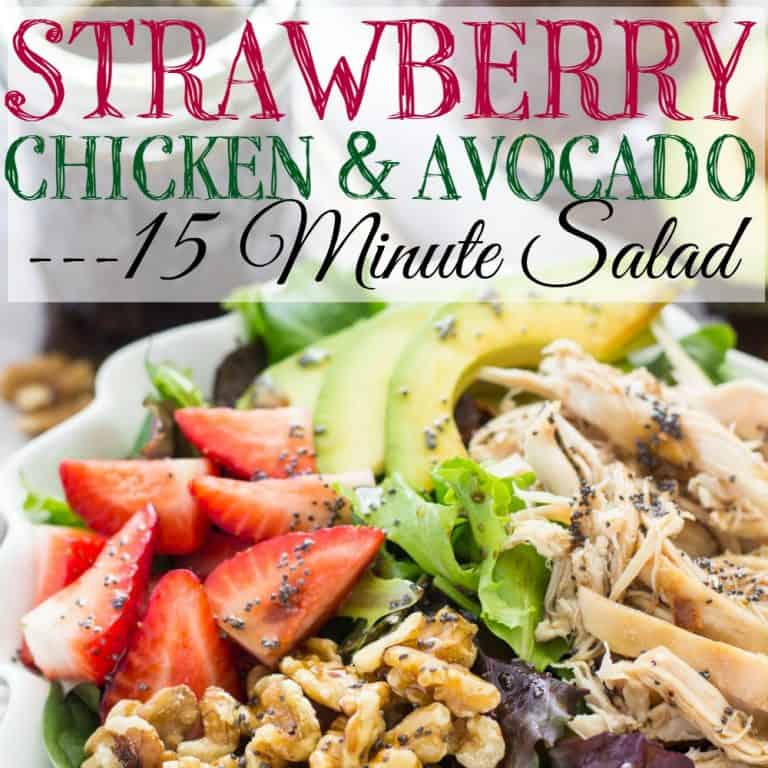 THE ULTIMATE 15 MINUTE CHILI
QUICK & EASY TURKEY REUBENS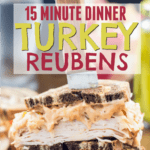 15 MINUTE BUFFALO CHICKEN BAGEL THINS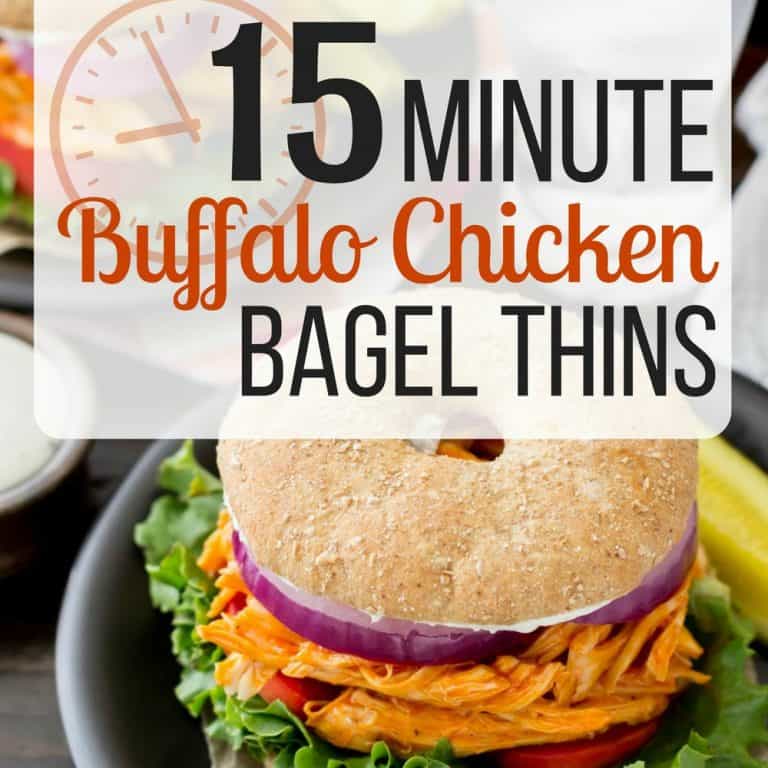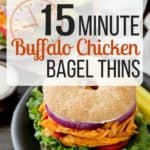 15 MINUTE ONE POT LASAGNA
15 MINUTE LEFTOVER TURKEY ALFREDO
(MORE!) 15 MINUTE MEALS
15 MINUTE MEDITERRANEAN CHICKEN PASTA SALAD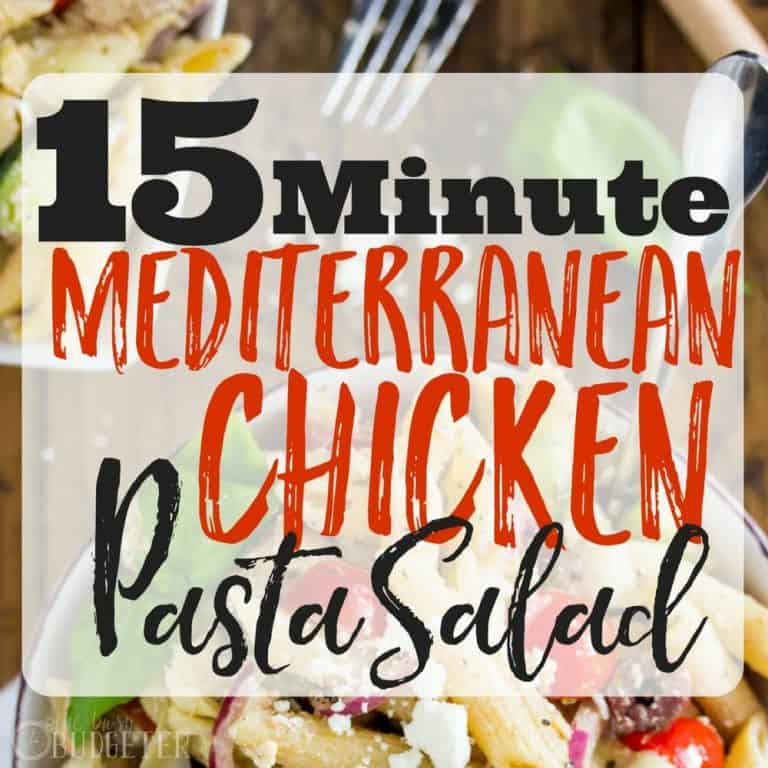 15-MINUTE BLT PASTA SALAD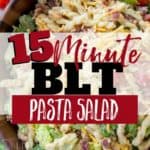 15 MINUTE EASY BEEF STROGANOFF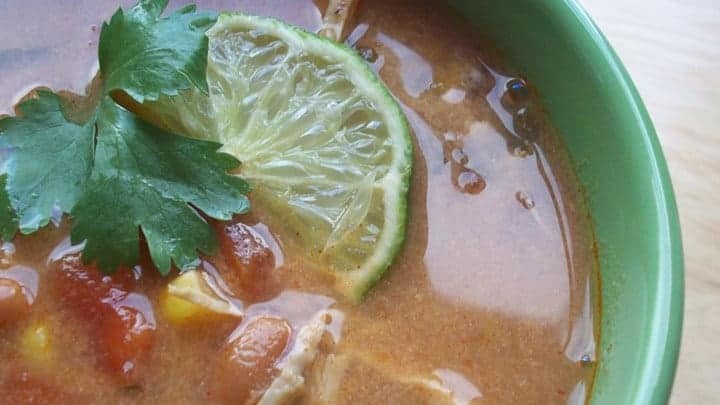 DINNER RECIPES: 15-MINUTE RECIPES THE WHOLE FAMILY WILL LOVE
Back Up Meals
Back up meals save you from the drive-through or pizza delivery when life doesn't go as planned. It's a shelf or freezer stable meal that can hang out for a long period of time until you need it.
It should be something that you LOVE the idea of, that sounds appealing to you and that you can throw together super quickly.
Great back up meals will depend on your personal taste and what you're used to eating. We have one reader who loves her easy back up meal of canned Chef Boyardee ravioli, while we prefer to grill burgers in bulk and freeze them already cooked with the buns frozen separately. When we need a back up meal, I microwave them, throw onion rings in the air fryer and we have cowboy burgers with bbq sauce.
Everyone should have at least one back up meal in the house.
You should have as many back up meals in your house as you ate out last week.
(3 nights in the drive-thru means you need three back up meals in the house.)
Ideas For Back Up Meals
HOW PANTRY MEALS CAN KEEP YOU FROM ORDERING PIZZA
BACK UP PLAN: PANTRY LUNCH OPTIONS FOR WORK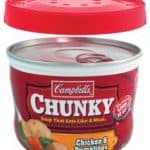 Freezer Meals
Having ready to go freezer meals gives you a much needed break from cooking.
Freezer cooking allows you to do the prep work ahead of time (like you would do for a party) making dinner quicker and easier.
Here are a few different types of freezer meals…
Heat and Eat
These meals are pre-cooked by you and then frozen. So, you just need to heat them in the microwave, oven or on the stove to enjoy. These also make awesome back up meals.
Common examples of heat and eat freezer meals are soups, chili's, burgers, chicken tenders, breakfast burritos, breakfast sandwiches, etc.
Heat and Eat Ideas
HOW TO MAKE 74 HEALTHY FREEZER MEALS AT HOME IN 4 HOURS
FREEZER BREAKFAST SANDWICHES… IS IT WORTH IT?
SUPER EASY FREEZER MASHED POTATOES
ONCE A MONTH FREEZER COOKING: IS IT WORTH IT?
Dump Meals
Despite the weird name, dump meals are AMAZING. Dump meals are meals that you prep ahead by throwing ingredients in a gallon freezer bag and then freeze them flat (to make it easier to stack them). You thaw them overnight when you are ready to use them and then dump them into a crockpot to cook while you go about your day.
Here's a list of 21 dump meals that are impossible to screw up.
You can also check out…
BEST FREEZER TO SLOW COOKER MEALS (OUR FAMILY'S TRIED AND TRUE FAVORITES)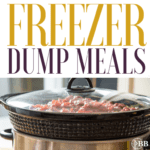 Casseroles
Casseroles freeze perfectly and taste amazing. The most popular casseroles are lasagna and tater tot casserole, and most casseroles can be frozen. An easy way to stock a freezer is to make double every time you
make a casserole and stick one in the freezer.
You find our favorite casseroles here…
Sauce Solutions
One of the smartest (and easiest!) ways to freezer cook is to do it in batches (called batch cooking). Stick to easy base foods and freeze sauces while you are at it.
You mix up a few sauces and freeze them on a weekend, and then you just cook the meat, however you feel comfortable (this instant pot chicken is dummy proof). When you are ready, you can just thaw and heat the sauces. You can also batch cook the meats and freeze them ahead of time. But, I usually just stick steak on the grill or chicken in the crockpot and call it a day.
This is another group of easy meals that are great for people addicted to drive-thru's or that don't have great cooking skills yet. Because sauces are hard to fail at, and these are made ahead and frozen. So, it gives you ample time to focus on learning how to cook a plain chicken breast the same way every time. Which lets you skill build up to more complicated dishes.
There's an amazing book called Make-Ahead Sauce Solutions that step out how to do this and they have a ton of sauce recipes (including what to pair them with) but I'll give you an overview here:
The bases used are: chicken, steak, ground beef, hamburger patty's, turkey, pork, rice, potatoes, or pasta.
The sauces are things like: creamy chipotle chimichurri, chorizo garlic, buffalo sauce, bacon gravy, all American barbeque, spicy soy, and pineapple ginger.
If you want a full list of recipes and freezing instructions, you can grab The Make-Ahead Sauce Solution here…
Sheet Pan Dinners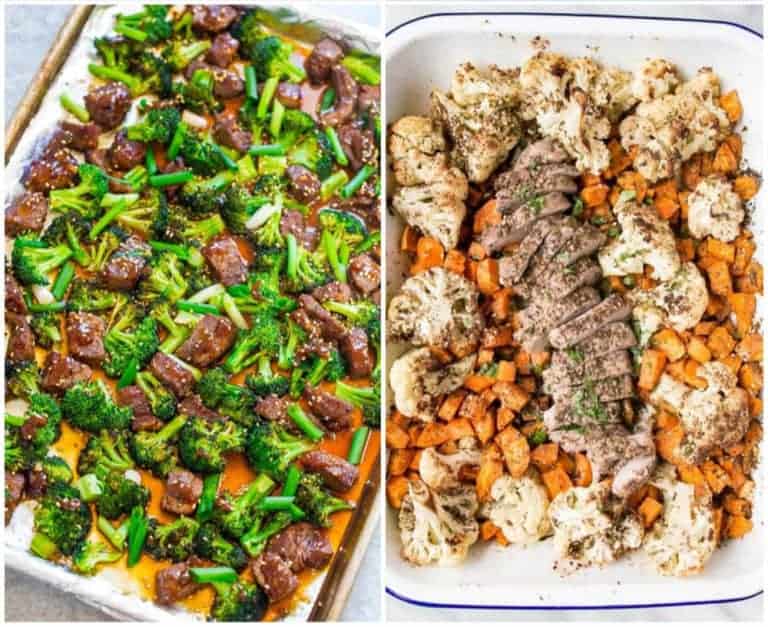 Sheet pan dinners let you put the meat, starch, and veggies all on one baking tray and cook them at the same temperature (usually drizzled with olive oil!). There's minimum fuss, minimal dishes and they taste like you spent a lot of time and energy on dinner (you don't have to tell anyone what an easy meal it was!).
I will say that you'll want a good-sized heavyweight baking pan if you do these often or with a family larger than two. We spent about $20 on one and it's the only one we use now.
You can check out some amazing easy sheet pan dinners here…
Instant Pot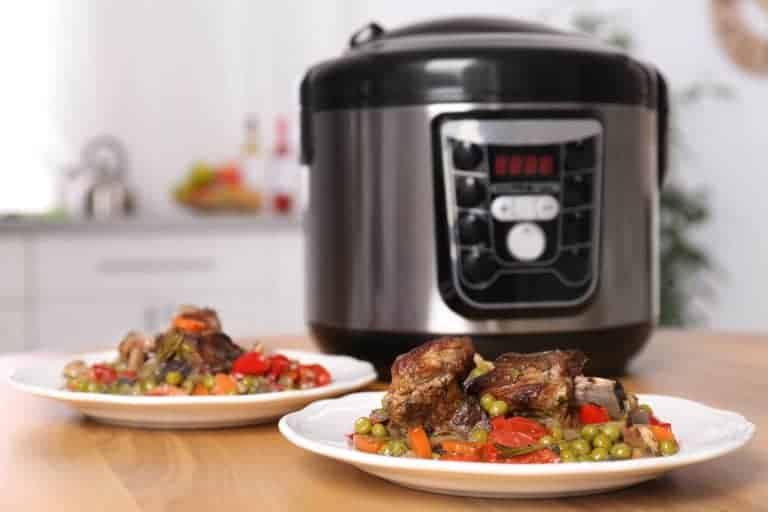 The instant pot or pressure cooker lets you make slow-cooked or complicated meals in minutes. It's an exceptional rice maker and egg boiler, but it can also safely cook your meal directly from frozen (a lifesaver for those of us that ALWAYS forget to thaw meat for dinner). 🙂
Popular instant pot meals are (not including eggs and rice which are the most common), beef stew, pasta alfredo, shredded pork, and orange chicken. But this is also an incredibly easy way to make a base chicken that you can use with the frozen sauces from the sauce solution section.
Easy meals made in an instant pot can be found here:
Air Fryer
While I rarely use my air fryer to make full dinners (although it's possible), because it's cooking capacity is limited for our family of 4, and I think it's a pain in the rear to clean (unlike everything else on this list). I wanted to make sure to include it because we do use it often to make super-fast healthier onion rings or fries with less oil.
You can check out more air frying ideas here….
Slow Cooker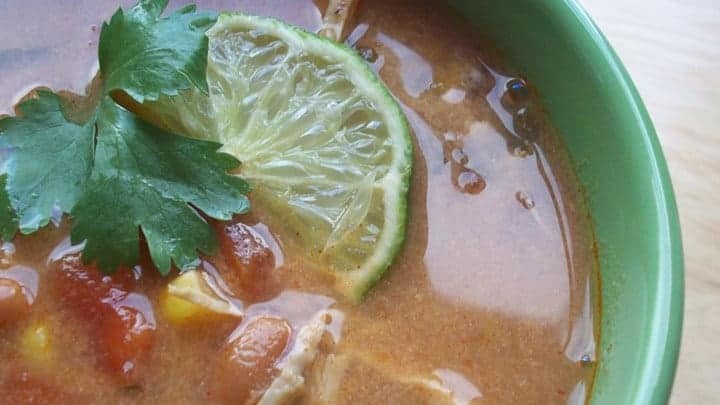 A slow cooker is an easy meal staple in most houses. From sweet bbq meatballs for parties (hands down the easiest party food, ever) to meatball sandwiches, cranberry chicken, stew, soups, and turkey tenderloins, the crockpot can keep you fed all year long.
If you're routinely out of the house for longer than 12 hours though, or if you wake up late and rush around in the mornings then the slow cooker is likely a little optimistic for you.
The food cooks in the crockpot while your gone, so you'll need a recipe that requires little prep in the morning (dump and go recipes like these work best). No browning of meat first or anything.
One option is to prep the ingredients right into the crockpot insert the night before and store them in the fridge. But, keep in mind if you do that, that the insert will need to slowly warm to room temperature for about 30 minutes before you turn the slow cooker on (otherwise you risk cracking the insert when the heat is applied).
If you're home during the day, then the crockpot rocks! But, if you're out of the house for long periods of time, stick to longer cooking recipes (and have an automatic crockpot that can switch itself to warm, you can safely keep the recipe at warm or about four hours).
Longer cooking time slow cooker recipes…
Best easy meals crockpot recipes…
Packed Lunches and Meals on the Go
Whether you want to bring your lunch to work or pack up a dinner to take to Junior's soccer practice, we have a huge database of easily packed lunches and dinners for easy meals on the go.
It will give you ideas if you need options to heat up at work (and proven strategies for heating food on the road if you happen to be a truck driver or a State Trooper). It also has tons of easy meal ideas if you have no way to heat food on the go.
For on the go breakfasts: Consider a to-go oatmeal station, breakfast burritos, or the old stand by bagels and cream cheese.
More Packed Lunch Ideas…
CHEAP & EASY LUNCH IDEAS FOR WORK
5 FAST & SIMPLE SCHOOL LUNCHBOX IDEAS FOR BUSY MOMS
20 PACKABLE SNACKS THAT DON'T NEED A COOLER
Plan to Eat Out
A lot of people overlook this as an easy meal idea, but I'm a huge fan. If you know that a day is going to be particularly crazy and you'll likely end up giving in to the allure of the Chik-fil-A line, why not just plan for it?
Stick that into your budget and offset the costs by bringing your own drink and sides (apple? Bag of chips? Whatever). Then just grab a sandwich or nuggets for a super cheap on the go meal.
Simple Meals That Young Kids Can Make On Their Own (aka. When mom is sick)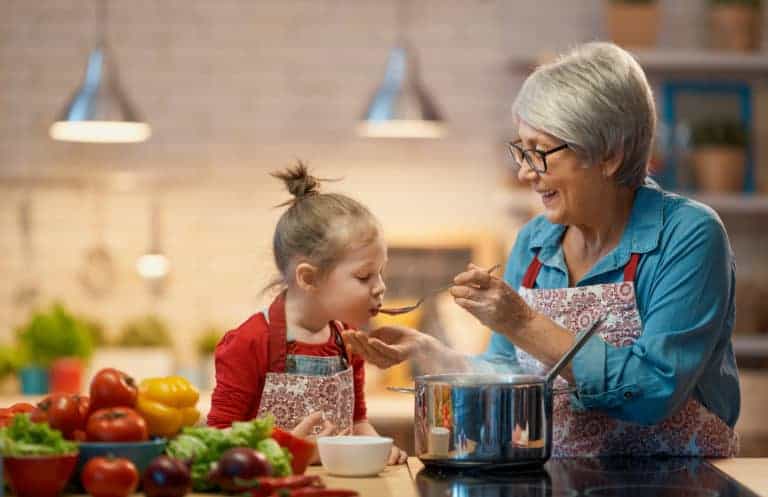 Almost every kid can safely make his or her own…
Bowl of cereal (keep horizon milk cartons stocked to avoid having a gallon of milk spilled in the kitchen)
Reheat pancakes in the microwave
"Cheese quesadillas" (lay a tortilla on a plate, add cheese, fold in half and microwave for 30 seconds)
Pizza bagels (toast bagel, spoon on pizza sauce, add shredded cheese and microwave)
Peanut butter and jelly sandwiches
Nutella sandwiches
Turkey and cheese sandwiches
Bagels and cream cheese.
A lot of kids abilities are dependant on what you teach them. It only took one session to teach my (at the time) 4-year-old how to microwave cheese quesadillas and reheat pancakes. He can also make them for his younger sister.
His sister though (who's now 5) can easily scramble a few eggs including working the stove without my help. (I'm still watching though, obviously).
If you're overwhelmed though, just pick one thing that can be a kid version of a back up meal and teach them how to make that. Then, always keep that around. You can always expand on it later.
If you have older kids (or kitchen adverse life partners) then you can't go wrong with 15 minute meals since literally anyone can make them.
Quick Meals That I Can Take To Sports Practice
Either plan to eat out (bringing the drink and a side for a super cheap and healthier easy meal. Or pack a to-go meal.
You can find ideas for pack and go meals here…
Meals For A Stay At Home or Homeschooling Mom
Freezer cooking opens up a whole new world for you, along with dump and go meals, casseroles.
These "heat and eat" easy meals let you use a few hours on a weekend to prep a bunch of meals and then just pop them in the oven or slow cooker for a brainless weekday meal.
You can find our most popular ideas for freezer cooking and dump meals here…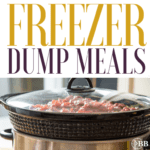 If You're Addicted To Fast Food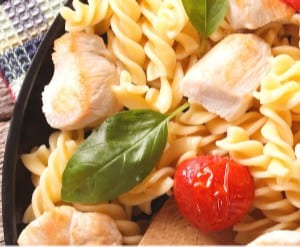 Hands down, 15 minute meals.
Countless readers have broken their addiction to fast food by switching to 15 minute convenience meals made at home.
You can't get easier than this. Plus, no cooking skills are required.
We have tons of 15 minute meal ideas in that section above but here are a few of our favorites…
How Real Families Break the Fast Food Addiction
15 minute Tex Mex Chicken Wraps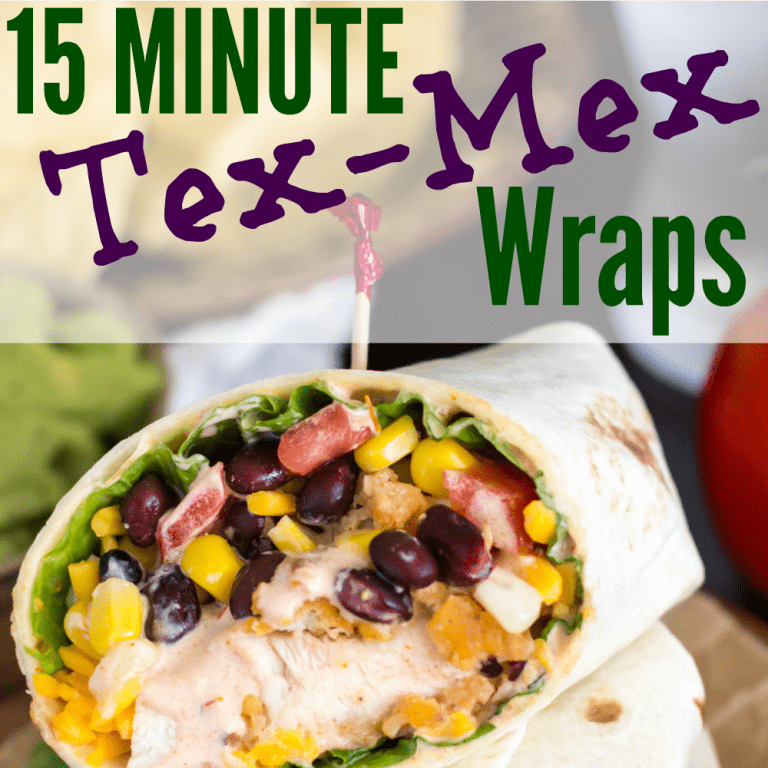 15 minute Mediterranean Chicken Pasta Salad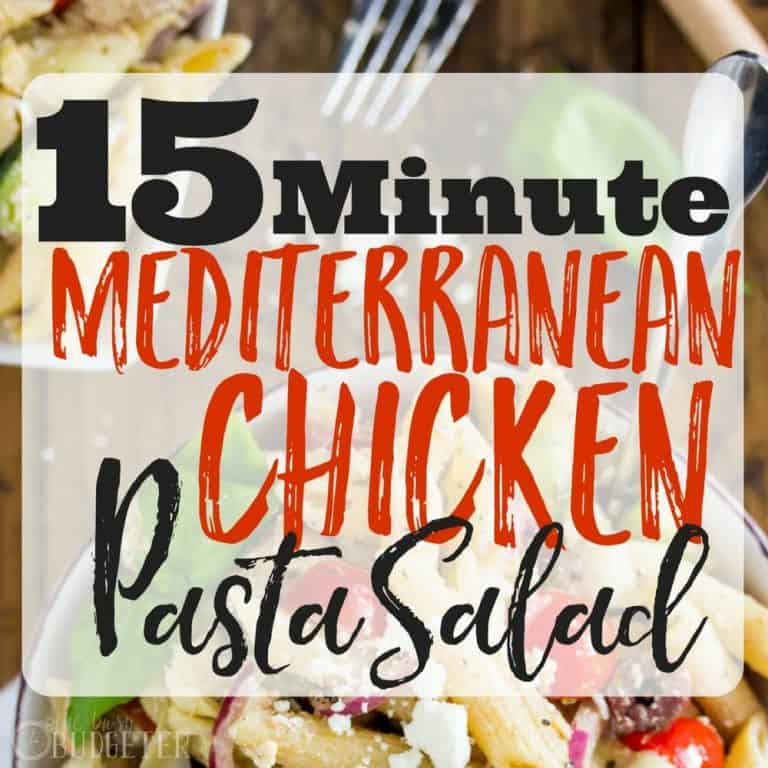 15 minute Easy Beef Stroganoff
15 minute Buffalo Chicken Bagel Thins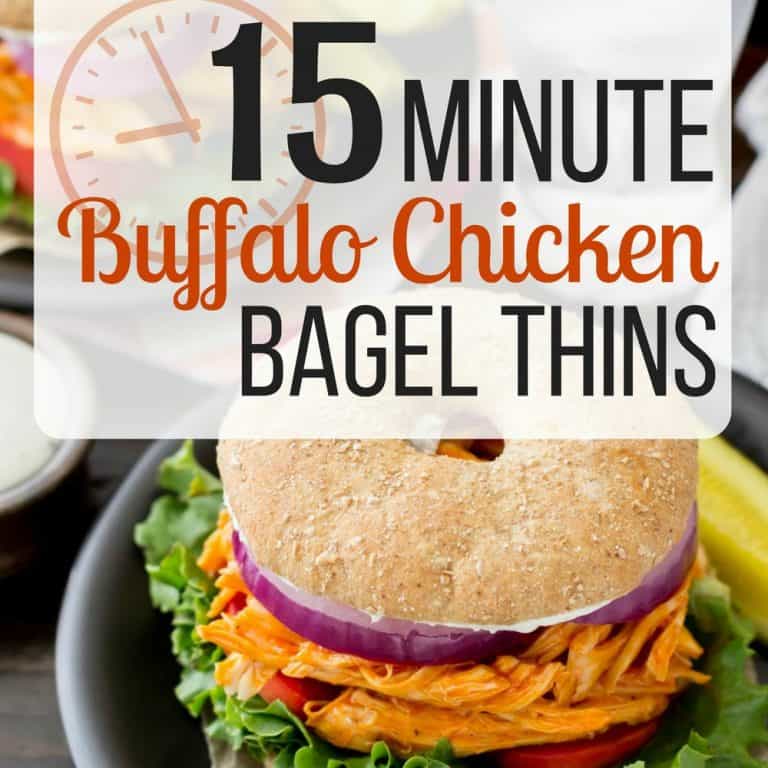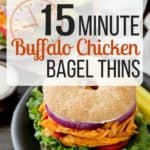 Easy Meals If You Get Home Late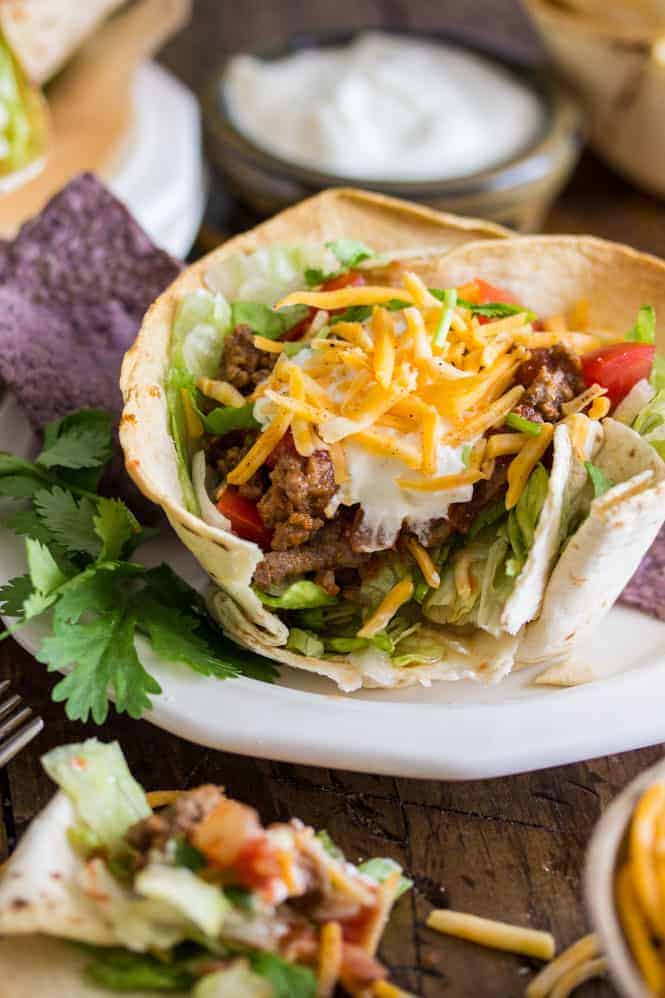 15 minute meals, plan to eat out, or packed lunches and meals on the go.
One of our readers would pack "lunches" for the family to eat when they got home from sports practice or dinner since they all came back at different times, and she would eat dinner on her commute home from work.
There are TONS of ideas in each section above, but here are a few more of our favorites…
Packed Lunch Data Base (That are awesome for dinner too!)
Cheap and Easy Lunch Ideas
If You Have NO IDEA How To Cook
Start with 15 minute meals, like charcuterie ideas and then transition to the make-ahead sauce solutions or freezer cooking so you can learn the basics. One of the best beginner cooking classes out there is free and easy from cooking light.
You can find that cooking class here…
You can find boatloads of meal ideas in the categories above, but these are our favorite ideas when you struggle with cooking…
Aldi Meal Plan
12 Tasty Dinners You Can Make With Frozen Chicken
15 minute meals From a $5 Rotisserie Chicken
Tools To Help Plan Easy Meals
While you definitely don't need to start here (I certainly didn't) at some point, you'll likely want to invest in something to make cooking and planning easy meals a little bit easier for you.
FreezEasy: This is a drag and drop menu builder that lets you drag any of their (incredibly comprehensive!) freezer meals into a meal plan, which then generates a shopping list and freezer cooking day directions). We've subscribed to this for about 5 years.
You can check out FreezEasy here…
eMeals: If you have time to cook (at least 30 minutes) and basic culinary skills (like you can boil water and bake a chicken) but you hate the meal planning and grocery shopping… eMeals teamed up with Walmart Grocery and Shipt to help you plan your meals and then have your groceries delivered to you for cheap.
You can check out eMeals here…
You have to choose from their recipes, but you can mix and match from their categories (quick and easy, kid-approved, paleo, etc). This is a go-to for us after a vacation or when I'm in a rut and just want to try new things. We've paid for this for 3 years now. We don't use it frequently anymore but it's worth the cost to me to have that option. It allows you to put meals on auto pilot.
Try it free for 14 days and then the cost of the subscription is $4.99/month if you commit to 12 months.
Plan to Eat: Think google calendar for all of your favorite recipes, easily copied from online or your favorite cookbooks, each meal is tagged with things like "15 minute meals", "slow cooker", "easy", "Jon's favorite", etc). You can drag your recipes into your calendar and it generates custom shopping lists for you. I started this about 3 months ago and am completely in love.
(You can also steal my recipes by sending me a plan to eat friend request:
username:
busybudgeter)
Try it free for 30 days and then its 4.95/month or $39/year.
I subscribe to all 3 of these because the amount of money that I save every month on meal planning more than makes up for the amount that I spend on them. And, I like having those tools under my belt for when I need them. I've meal planned for years without them and then started with them, and I much prefer with them!
Meal Planning
I should also mention that the foundation of any easy meal is the ability to plan for it. And also the ability to stick to that plan. If you need help setting up a meal plan and sticking to it, these will help…
SIMPLE MEAL PLANNING FOR BEGINNERS – STEP-BY-STEP INSTRUCTIONS
11 BEST FREE MEAL PLANS FOR BUDGET-FRIENDLY MEAL PLANNING
THE SIMPLE MEAL PLANNING METHODS THAT GOT ME OUT OF THE FAST FOOD LINE
MEAL PLANNING ON A BUDGET: SIMPLE TIPS TO SAVE A TON
MEAL PLANNING MADE EASY: A STEP-BY-STEP GUIDE + IDEAS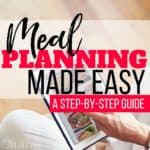 SAVE ON GROCERIES WITH THIS SIMPLE MEAL PLANNING METHOD
FAIL-PROOF MEAL PLANNING FOR EVERY LIFESTYLE, SCHEDULE AND BUDGET.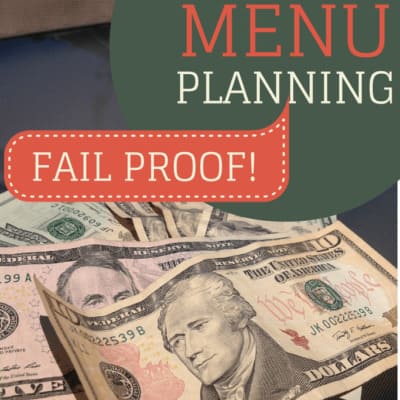 MENU PLANNING: STEP BY STEP PART 3 (USING MEALBOARD)
MEAL PLANNING MADE EASY WITH MEALBOARD: MEAL PLAN AND SHOPPING LIST IN 10 MINUTES!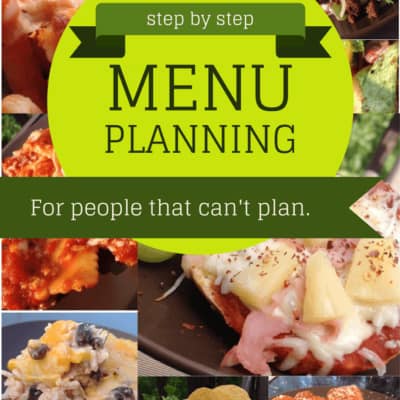 What are your favorite easy meals? I'd love to add them to this guide. Comment below with them.
HOW TO BATCH COOK AND FREEZE BACON.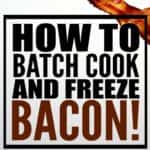 IS A DEEP FREEZER WORTH THE COST?
THE 5 WORST FREEZER COOKING MISTAKES

BLUE APRON MEAL DELIVERY PROS & CONS: AN HONEST BLUE APRON REVIEW
HELLO FRESH REVIEW: IS IT WORTH IT?
BROWNIE IN A MUG: 3 MINUTES TO DONE! PANTRY INGREDIENTS ONLY!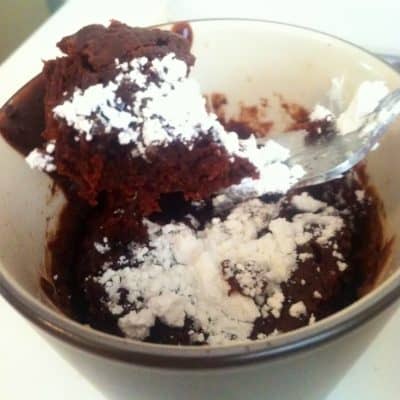 THE $5 DINNER MOM COOKBOOK: (SAVE MONEY, TIME AND EFFORT: NO SKILL NEEDED!)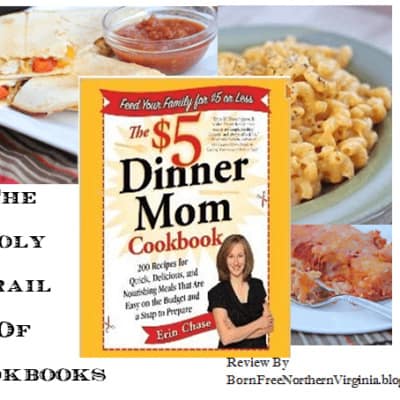 SUPER EASY FREEZER MASHED POTATOES
SUPER CHEAP BAGEL BAR PARTY WITH TANTA HELEN'S FAMOUS CREAM CHEESE
LEMONADE FOR ONE: 60 SECOND LEMONADE RECIPE AND THE BEST DRINKS OF THE SUMMER ROUND UP
HOW PANTRY MEALS CAN KEEP YOU FROM ORDERING PIZZA
HOMEMADE HONEY SRIRACHA KETCHUP
CINNAMON ROLLS IN A WAFFLE MAKER: IS IT WORTH IT?
EASY PUMPKIN PANCAKES RECIPE – YOU NEED THIS IN YOUR LIFE!
PUMPKIN AND CREAM CHEESE MUFFINS
HOME-MADE ICE CREAM IN 7 MINUTES, 3 INGREDIENTS AND NO MACHINE NEEDED! AS SEEN IN AUGUST 2012 ISSUE OF WOMAN'S DAY.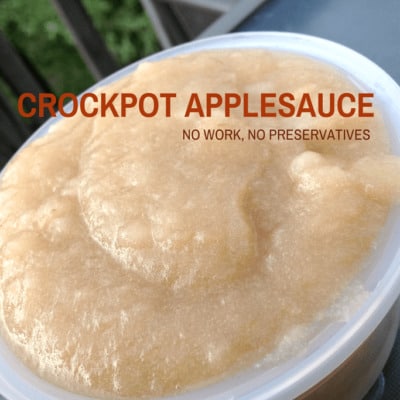 3 INGREDIENT PUMPKIN SPICE DONUTS IN 15 MINUTES!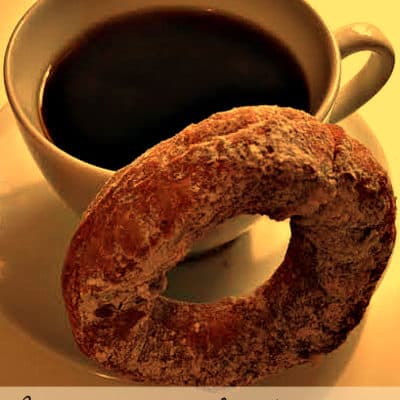 SANTA FE RICE AND BEANS RECIPE: FEEDS 6 FOR $3.00!
BEST TRAIL MIX EVER… AND CHEAPER THAN THE STORE BRAND!
CHEAP & EASY HOMEMADE CREAMED CORN RECIPE (FREEZER FRIENDLY!)
(8-18-12) THIS WEEKS MENU PLAN AND SHOPPING LIST OF 15 MINUTE MEALS ($120.00 GROCERY BUDGET PER WEEK)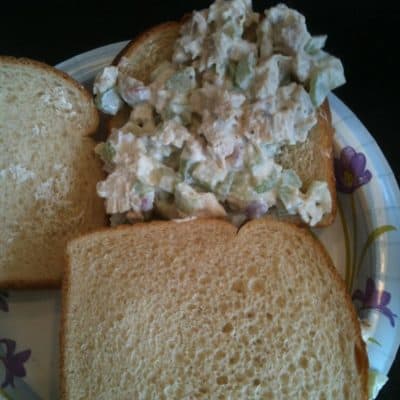 (8-11-12) THIS WEEKS MENU PLAN AND SHOPPING LIST OF 15 MINUTE MEALS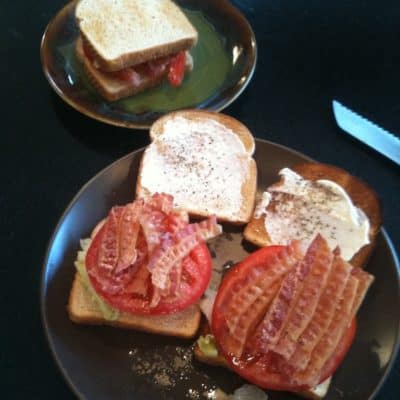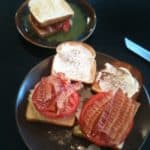 THIS WEEKS MENU OF CHEAP, EASY MEALS. LESS THAN $100/WEEK. WEEK ENDING 8-22-13
(7/28/12) THIS WEEKS $120 MEAL PLAN OF 15 MINUTE DINNERS AND PACKED LUNCHES. CHEAP AND QUICK!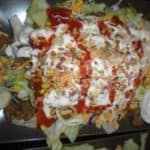 1 WEEK MENU PLAN AND SHOPPING LIST OF 15 MINUTE MEALS FOR UNDER $120.00 CHEAP AND QUICK! WEEK ENDING 7-21-2012
RECIPE: FRIED APPLE WAFFLES – 230 CALORIES!
(8-25-12) FREEZER CASSEROLES: THIS WEEKS MENU PLAN AND SHOPPING LIST OF FREEZER MEALS
LIVING ROOM SNACK STATION: (AND HOW TO ADJUST YOUR PROGRAM WHEN NEEDED).
BEST DONUTS EVER! IN 15 MINUTES, AT HOME, FOR NEXT TO NOTHING!
11-24-12 THIS WEEKS MEAL PLAN OF CHEAP 15 MINUTE MEALS. *SHOPPING LIST INCLUDED*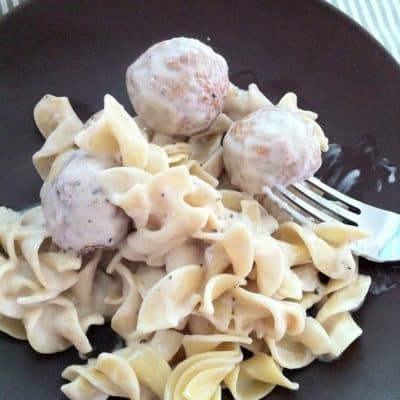 11/17/12: THIS WEEKS MENU PLAN FOR 15 MINUTE MEALS FOR UNDER 120 DOLLARS PER WEEK.
OUR WEEKLY MENU/SHOPPING LIST (CHEAP, EASY MEALS FOR $7/PERSON PERDAY): WEEK ENDING 8-8-14
(7/28/12) THIS WEEKS $120 MEAL PLAN OF 15 MINUTE DINNERS AND PACKED LUNCHES. CHEAP AND QUICK!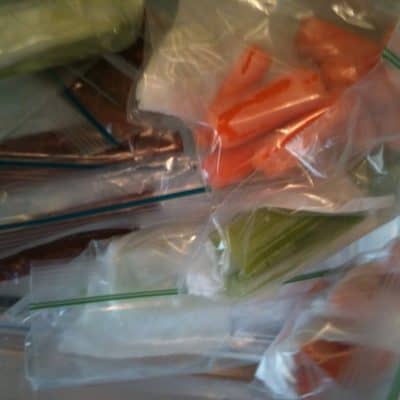 CHEAP WEEKLY MENU AND SHOPPING LIST ENDING AUGUST 1ST 2014 (CHEAP, EASY MEALS FOR $7/PERSON PER DAY)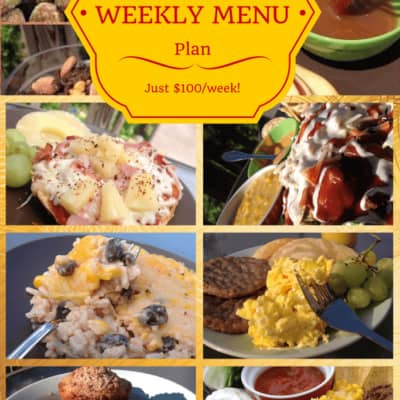 WHAT'S COOKING? WEEK OF JANUARY 27TH: CHEAP AND EASY MEALS.