Each Week, I sit down with my schedule book and plan out this weeks meals. Breakfasts are serve yourself from pre-made options, and snack bags for lunches are separated into snack baggies on shopping day (Sunday). I just grab 3 snack baggies for each of our lunches to toss in. We both pack our lunch every day, but I avoid luncheon meat since I'm pregnant. I often take leftovers from the night before since I now have a desk job with access to a microwave. I shop on Sundays, and then do food prep that day for the week.
This is this weeks menu plan and shopping list for the week ending July 28th 2012:
Breakfast Options for the Week: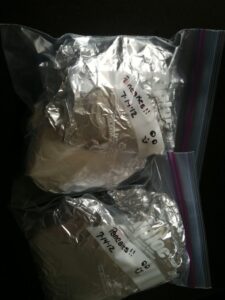 My Frozen Pancake Bundles, Ready to heat and eat!
1. Heart Healthy Pancakes with Butter, Strawberry Jam, and Maple Syrup.
*On Sunday, while I unpack the groceries, I preheat a pan on the stove. I mix Krusteaz Heart Healthy Instant Pancake Mix with water and make the pancakes while I unload. To avoid forgetting about the pancakes, I usually set a timer (either the Flylady timer if you have one, or the microwave timer) for 3 minutes per side to make it easy. I keep a plate in the microwave and load it up with pancakes as they finish. I then wrap the pancakes in stacks of 3 in wax paper and aluminum foil. When I wake up in the morning, I unwrap the aluminum foil but keep them wrapped in wax paper and microwave for 80 seconds. You can then top with butter (I use Land O'Lakes butter with canola oil because it doesn't have any sketchy ingredients and it's soft right out of the fridge), strawberry jam, and maple syrup.
2. Milk and Cereal.
3. Bagel and Cream Cheese.
* This option was added because Jon kept going to work and eating his lunch right away (at like 930am) and was starving by the time he heads home. That gives me two options, I can insist that he makes his own breakfast in the morning or I can just pack up a bagel and cream cheese the night before when I make our lunches and include it in his lunchbox so he can eat breakfast in the car. I know he doesn't skip breakfast to be difficult, it's because he's not exactly a morning person and he's always running behind in the morning. Making breakfast before you leave for work requires forethought and at least an extra 5 minutes. To make his life (and my life!) easier, I'd rather adjust our program to meet his needs than insist that he conform to the current program. Flexibility is the key to any program working for you.
4. Muffins.
* See note on #3. We have about 5 muffin mixes sitting in our pantry, so I've added muffins to our Sunday food prep schedule. I can leave a few out in our snack area, a few in the fridge for tomorrow's lunch and then wrap the rest in wax paper and aluminum foil and freeze. When I make lunches the night before, I can grab a frozen muffin and put it in the fridge with his lunch.
Snack Options for This Weeks Lunches:
1. Cookies (leftover from last week).
2. Beef Jerky.
3. Mesquite BBQ Potato Chips.
*Buy a large bag and then separate them into sandwich baggies and add to your snack box.
4. Baby Carrots and Ranch Dip (leftover from last week).
* Separate baby carrots into individual baggies and seal. You can add a dollop of ranch dressing right into the bag if you're okay with eating them with a fork, or if you have the small Tupperware cups (dip cups), then put the dressing in there.
Reminders for the Week:
Jon is O/C until Monday
Amy may come over for lasagna night on Sunday.
Almost out of sugar!
Grab an extra bottle of vegetable oil to replace stock oil.
MENU FOR THE WEEK:
Sunday:
Breakfast: Milk and Cereal. Scrambled Eggs with Cheddar Cheese. 2 Links of Sausage.
* Scramble eggs over medium heat, sprinkle with cheddar cheese, and serve. Microwave 2 links of banquet sausage according to package and serve.
Lunch: Chicken Patty Sandwiches with Pickles, Mayo, Salt and Pepper. Serve with Carrot Coins.
* Microwave chicken patties as directed on package. Serve on hamburger bun with mayo, salt, pepper, and sliced dill pickle. As an alternative, you can top with spaghetti sauce and mozzarella cheese for a chicken parmesan sandwich. Place frozen carrot coins in microwave bowl and microwave according to package directions.
Dinner: Lasagna, Mixed Salad with Ranch Dressing and Salad Topping, Garlic Toast.
* I only use San Giorgio Oven Ready Lasagna (or Walmart Oven Ready Lasagna, but I still follow the San Giorgio recipe) to make this an easy meal. This isn't a 15 min meal, but we make it on a day off because it presents nicely to guests, and gives us tons of leftovers. Create a salad by mixing up greens, ranch dressing, shredded cheddar cheese, little bits of any veggies you have hanging around, and salad topping. When lasagna is done cooking but cooling, toast buttered bread in the still hot oven, shake on parsley, garlic powder, and sprinkle with mozzarella cheese. This is the recipe for the lasagna off the San Giorgio Box:
Ingredients:
1lb ground beef
3 cups (about 28 oz jar) spaghetti sauce
1 3/4 cups (15 oz) ricotta cheese
1 egg, slightly beaten
1/2 teaspoon dried basil leaves
1/2 teaspoon dried oregano
9 pieces San Giorgio Oven Ready Lasagna, uncooked, unsoaked
4 cups (16 oz) shredded mozzarella cheese
1/4 cup grated Parmesan cheese (optional)
1. Heat oven to 375, 2. In large skillet, cook meat until browned; remove from heat. Drain. Stir in spaghetti sauce and tomato sauce, if desired., 3. In a small bowl, stir together ricotta cheese, egg, basil and oregano
4. In a 13×9 inch baking dish, spread 3/4 cup meat sauce. 5. Place 3 pieces uncooked pasta crosswise over sauce. Pieces should not overlap or touch side of pan since they will expand when baked. 6. Spread about 2/3 cup ricotta mixture evenly over pasta. Spread 3/4 cup meat sauce evenly over ricotta covering pasta completely; sprinkle with 1 cup mozzarella cheese. 7. Repeat steps 2 and 3 two more times. Top with remaining 3 pasta pieces. Spread remaining meat sauce completely over pasta; sprinkle with remaining mozzarella and Parmesan cheese. 8. Cover with foil. Bake 30 minutes; remove foil. Bake 10-15 minutes or until hot and bubbly. Let stand 5 minutes before cutting. Serve with additional sauce, if desired. 10-12 servings.
Prep for the rest of week: Make pancakes for the week. Bake muffins for the week. Brown ground beef mixed with half package of taco seasoning (leftover from last week) for taco salad tomorrow.
Monday:
Lunch: Jon – Turkey, Muenster, and Pickle Sandwiches.
Rowy – Leftover Lasagna
Dinner: Taco Salad. (5 minute dinner!) (Prep: While eating, boil rice for dinner tomorrow).
* Rinse and spin a bag of lettuce, top with the ground beef you cooked last night, a can of corn, shredded cheddar cheese, diced tomatoes (you can use a can or chop up your own beefsteak tomato), a dollop of sour cream, and salsa. Drizzle with ranch dressing and sprinkle with salad topping.
Tuesday:
Lunch: Jon- Turkey, Muenster, and pickle sandwiches.
Rowy- Leftover Lasagna
Dinner: Chipotle Style Burrito Bowls
*Microwave Tyson's Frozen Grilled Chicken Breast according to package directions. Dice chicken and sprinkle with a little bit of taco seasoning (leftover from last nights taco salad recipe). Heat pan to medium high heat and add your frozen onion and green pepper strips. Every few weeks, I buy a bag of white onions and a club pack of green pepper, slice them all up and freeze in a gallon bag. That way, I can just grab a handful when I need them. If you would prefer black beans instead, then just heat a can of those. Microwave the rice you cooked last night with a lump of butter, a splash of lime juice and a sprinkle of cilantro (optional). Layer bowls (or burritos if you have some leftover from last week) with rice, chicken, onions and peppers, lettuce, diced tomatoes, corn, salsa, shredded cheese and sour cream. For most of these ingredients, I'm using leftovers from last nights taco salad. I serve the salad ingredients in separate bowls so that they are good for today's meal.
Wednesday:
Lunch: Jon- Turkey, Muenster, and Pickle Sandwiches.
Rowy- Either leftover Burrito Bowl or Leftover Lasagna.
Dinner: BBQ Chicken, Macaroni and Cheese, Broccoli Spears.
*Boil water on high in a small covered saucepan. Microwave Tyson's Grilled Frozen Chicken Breast according to package directions, microwave frozen broccoli spears in a covered container as package indicates. Boil macaroni, drain, and add milk, butter, and cheese packet as package indicates.Serve chicken breast with barbecue sauce, sprinkle lemon pepper seasoning on broccoli and serve macaroni and cheese with bacon bits and extra shredded cheddar cheese.
Thursday:
Lunch: Jon- Turkey, Muenster, and Pickle Sandwiches.
Rowy- Leftover BBQ Chicken and Macaroni and Cheese
Dinner: Chinese Chicken Stir Fry
*Heat a frying pan on medium high. Add Tyson's frozen grilled chicken breast. Add a few handfuls of frozen stir fry vegetables. When chicken thaws and begins to get hot, remove from heat, cut into chunks and return to pan. Add microwave rice or noodle kit (found in Asian aisle with sauce and sesame seeds, see the shopping list below), then add extra sauce from bottle.
Friday:
Lunch: Jon- Turkey, Muenster and Pickle Sandwiches.
Rowy- Leftover Stir Fry.
Dinner: Spaghetti with Meat Sauce or Smorgasbord.
*By this point, we normally have a lot of leftovers, or Jon's dying for more chicken patty sandwiches. We can either eat leftovers, make something from ingredients we have left, or just boil spaghetti and mix with a jar of meat sauce. We have leftover frozen veggies from the week that we can microwave to accompany either meal. If we don't use the spaghetti- No sweat, It'll keep in the pantry for about 3-5 years!
Saturday:
Breakfast: French Toast, Eggs, Potatoes O'Brien (left over from last week's cheddar broccoli soup).
* Heat frying pan, dunk bread in eggs with a splash of milk, cinnamon and vanilla. Cook bread around 3 minutes per side, then store on a plate in microwave until ready to serve. Wipe out pan with paper towels, add oil to pan, add frozen potatoes cook on high heat for about 8 minutes or until browned. Scoop out and onto plate, break eggs into pan and scramble quickly in oil until cooked. Serve with ketchup, maple syrup, and shredded cheddar cheese.
Lunch: Cheddar Broccoli Soup and Grilled Cheese Sandwiches.
* Heat a frying pan on medium and a saucepan on high. Pour 2 cans of condensed cheddar cheese soup in saucepan, along with 3 cups of milk and 3 cups of frozen broccoli, and 1 cup of Potatoes O'Brien (or less- I like about 1/2 cup), stir and wait for boil. When it boils, reduce heat to simmer and wait for 5 minutes. While soup is cooking, butter outsides of bread, fill insides with cheese and fry in pan. If you have leftover tomato, you can add that as well.
Dinner: Cheeseburgers, Baked Beans, and Cauliflower with Cheese.
* Jon makes cheeseburgers on the grill. This week we'll have fresh buns because we just ran out of frozen, but you can wrap buns in aluminum foil, and heat them on the indirect part of the grill while you're cooking the burgers and they taste just as good as fresh! He'll make the baked beans in a saucepan on the grill side burner. I'll microwave cauliflower in a covered container according to package directions and sprinkle with shredded cheddar cheese. Then I'll sit on the swing and watch Jon slave over dinner. Hamburger nights are my favorite!
SHOPPING LIST:
Wegmans (All prices are current for Wegmans):
2 Beefsteak Tomatoes: $1.99
2 Wegmans Food You Feel Good About Salad, Fresh Garden: $2.58
2 Loaves Wegmans Bread, Homestyle: $1.58
1 Wegmans Sliced Hamburger Rolls, Club Pack: $1.99
1 Banquet Brown n' Serve Sausage Links, Turkey $1.29
1 Club Pack (6 pounds) Wegmans 80% Ground Beef: $12.00
Wegmans Food You Feel Good About, Soft Bagels, Plain: $2.59
Wegmans All Natural Muenster Cheese, Thin Slice: $2.49
Wegmans Cheese, Shredded, Low-Moisture Whole Milk Mozzarella: $3.49
2 Wegmans Cream Cheese, Original : $2.98
Wegman's Food You Feel Good About Eggs, Large (18 eggs): $2.23
**They aren't listed online, but I always find a club pack of 2 or 3 cartons of eggs for under $3.00, substitute this if you can find them**
Wegmans Food You Feel Good About Fat Free Milk: $2.47
2 Wegmans Mild Cheddar Cheese, Fancy Shredded $3.58
Wegmans Pickles, Sandwich Slices: $2.99
Wegmans Ricotta Cheese, Whole Milk: $1.99
Wegmans Singles, American Cheese, Yellow Slices: $1.99
Wegmans Turkey Breast, Oven Roasted, Thin Shaved, Club Pack: $8.99
Tyson's Chicken Breast Patties, 26 oz.: $4.99
2 Wegmans Food You Feel Good About Chicken Breast Fillets, Grilled: $19.98
1 Wegmans Food You Feel Good About Just Picked Broccoli Cuts: $.99
Wegmans Food You Feel Good About Stir Fry Vegetables, Far East: $2.69
Wegmans Food You Feel Good About Whole Kernel Corn, Canned: $.49
Wegmans Asian Classics Spicy Orange Sauce, General Tso's: $2.99
Wegmans Food You Feel Good About Pasta Sauce, Tomato Basil: $.99
Wegmans Food You Feel Good About Baked Beans, Brown Sugar: $.99
Wegmans Macaroni and Cheese Dinner, Spirals with Real Cheddar Cheese: $.39
Wegmans Memphis Barbecue Potato Chips: $2.00
Slim Jim Smoked Snack Sticks, Original: $3.49
Pillsbury Grands! Biscuits, Buttermilk, Homestyle: $1.99 (Not scheduled in menu, but I'm doing a blog on our home-made donuts and need this).
Total Cost at Wegmans: $99.20
Walmart:
2 Oven Ready Lasagna: $4.00 (buying two because Wegmans does not carry them, this way I can avoid the walmart trip next time).
Sugar: $2.49
Vegetable Oil: $2.00
Total Cost at Walmart: $8.49
Total Cost of Groceries This Week: $107.69
Already Have at Home:
Pancake Mix
Butter
Strawberry Jam
Maple Syrup
Cereal
Muffin Mix
Vegetable Oil
Cookies
Baby Carrots
Ranch Dressing
Carrot Coins (frozen)
Salad Topping
Mayonnaise
Salt
Pepper
Jar of Minced Garlic
Garlic Salt
Parsley
Cilantro
Minute Rice
Sour Cream
Partial package of Taco Seasoning
Frozen White Onion and Green Pepper Strips
Lime Juice
Salsa
Barbecue Sauce
Potatoes O'Brien
Cinnamon
Vanilla
Condensed Cheddar Cheese Soup
Frozen Cauliflower
Broccoli Cheddar Soup – The easiest soup you will ever make!
Less than 15 minutes!
This post may contain affiliate links. If you click & make a purchase, I receive a small commission that helps keep the Busy Budgeter up and running. Read my full disclosure policy here.