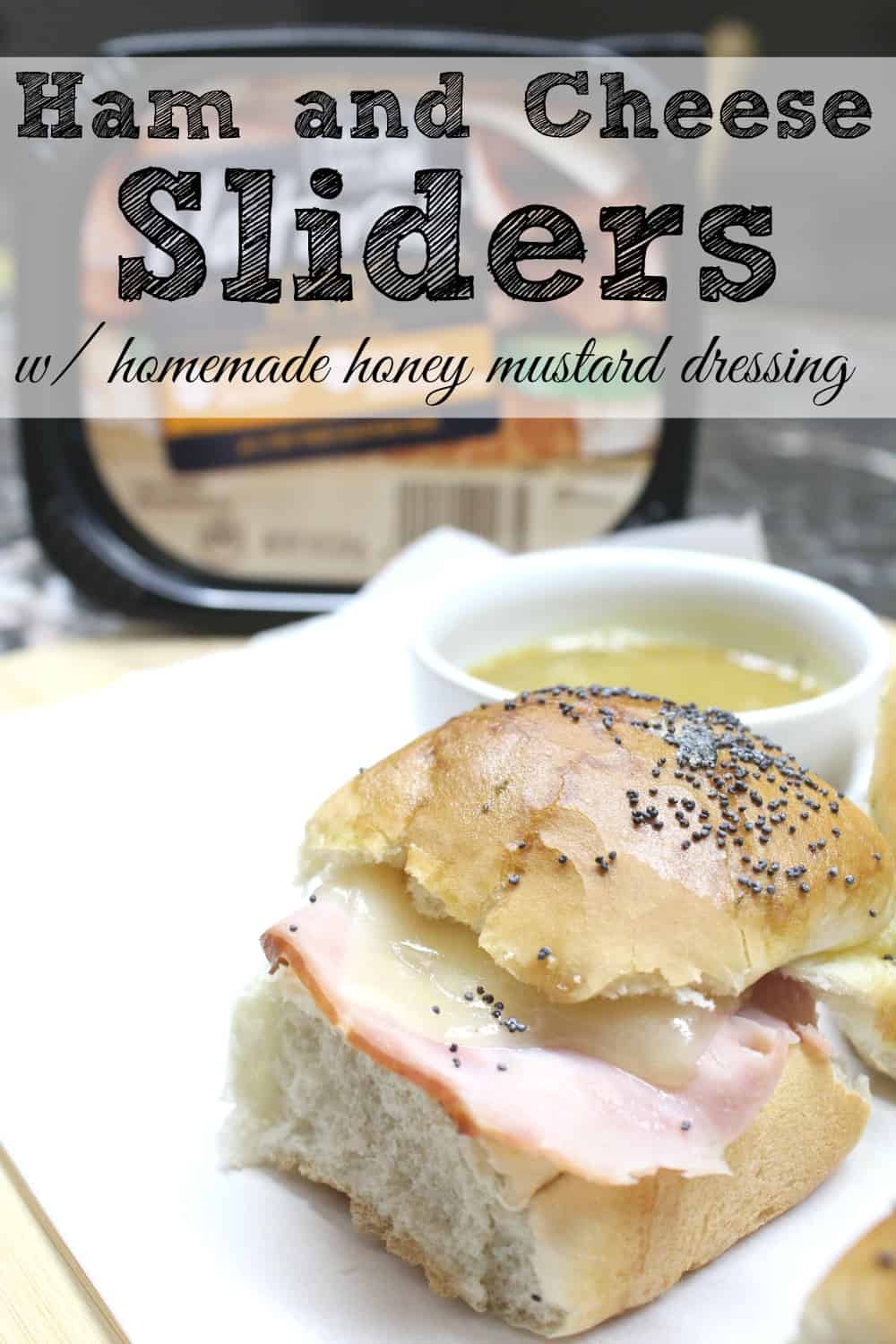 This is a sponsored post brought to you by Hillshire Farm®
15 Minute meals rock my world. I have no idea what I would do without them.
I look for super easy meals that I can throw together in a few minutes and have a delicious dinner that even my pickiest eater is happy to be served.
These 15 minute dinners save me both time and money.
I used to struggle with juggling our busy schedule and ended up in the drive-thru more often than not.
That added inches to my waistline, stress, and a whole lot of ingredients that I didn't want in my body.
I wanted my kids to have better than that.
I wanted them to know how to take care of themselves. To know how to eat right. I wanted them to have the benefits of family dinners around the table and set them up to continue that tradition for their children.
Life isn't getting less busy.
With an infant, and active toddler, two growing businesses and not nearly enough sleep, I need help to make that happen.
15 minute meals are my secret weapon!
These delicious ham and cheese sliders with homemade money mustard dressing can be whipped up in less than 15 minutes, use simple and budget friendly ingredients and everyone loves them.
The best part?
Thanks to the natural goodness of Hillshire Farm® Naturals Black Forest Ham, this 15 minute dinner can also be made free of artificial ingredients, preservatives and added nitrites or nitrates. As a mom, that's really important to me.
Especially considering we spent the holidays splurging on cupcakes, cookies and a host of other things that aren't great for you.
Grab the ingredients and put this on the menu plan for a crazy busy day this week!
I grabbed all of the ingredients for these at our local Food Lion grocery store. Food Lion is one of my favorite stores because they do the best "Buy one, Get one" offers! I can fill my pantry up with staples at half off (sometimes even less when I can find a coupon to match!)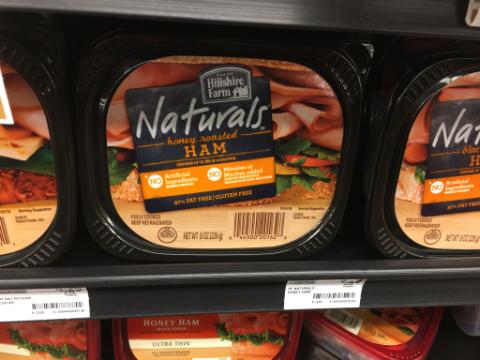 You can find Hillshire Farm® Naturals next to the other lunch meal at your local Food Lion!
I can even save you an extra $1! Until 2/6/16, you can get a digital coupon for $1 off of Hillshire Farm® Naturals lunch meat at Food Lion!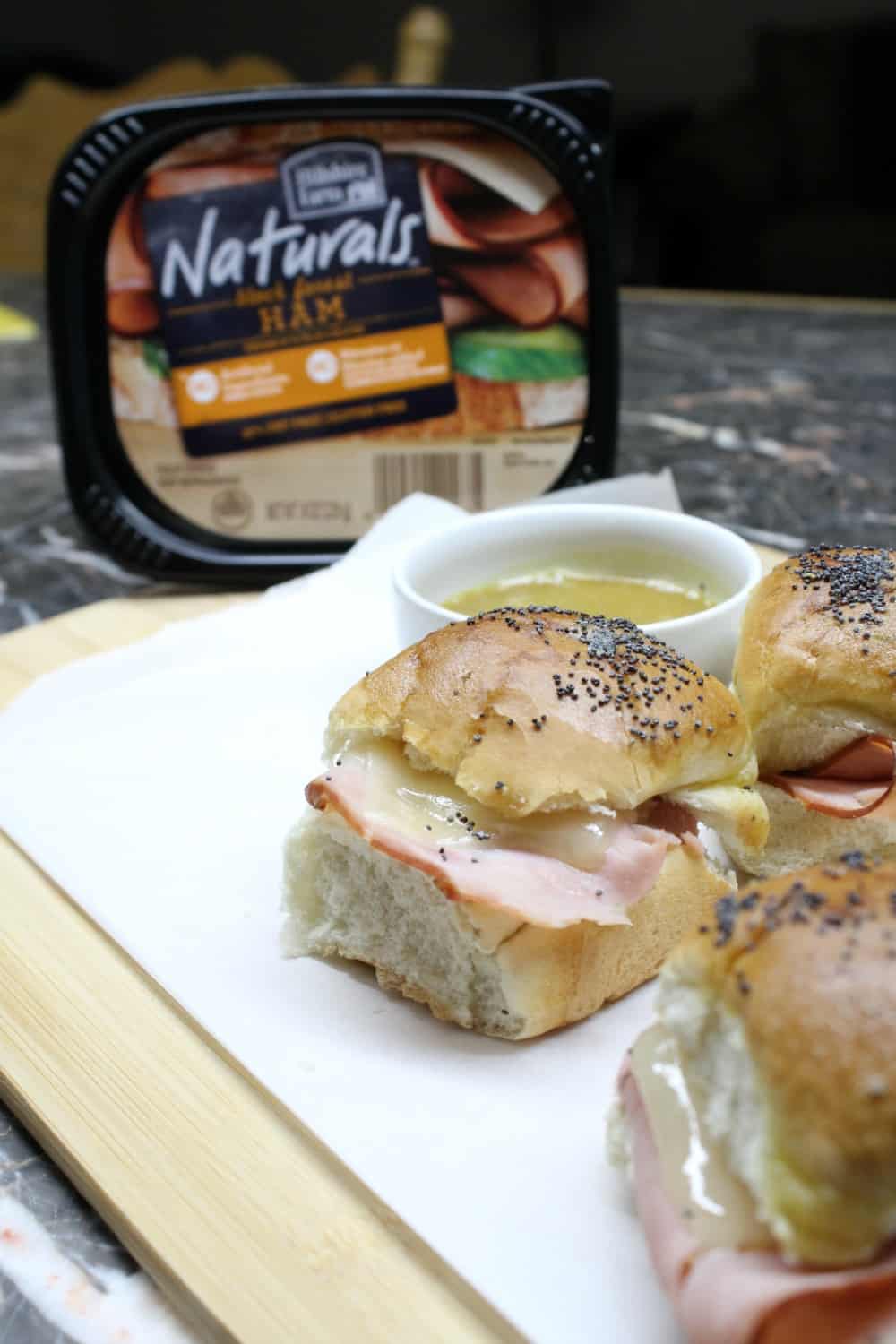 15 Minute Ham and Cheese Sliders with Homemade Honey Mustard
Super easy 15 minute meal that will please even the pickiest of eaters!
Ingredients
8 dinner rolls
8 slices of Hillshire Farm black forest ham
4 slices swiss cheese
2 tablespoons honey
2 tablespoons dijon mustard
2 tablespoons of butter
¼ teaspoon of poppy seeds
Instructions
Preheat oven to 425 degrees.
Split dinner rolls in half and stuff them with 1 slice of ham and ½ slice of swiss cheese.
Brush tops with butter and sprinkle with poppy seeds.
Bake for 5 minutes.
Mix honey and mustard together and serve on the side.
This is a sponsored conversation written by me on behalf of Hillshire Farm®. The opinions and text are all mine.