Hosting a cheap summer BBQ is such a great idea for a beautiful summer evening. It's great way to relax, enjoy the fresh air and have a casual dinner with good company and good conversation. If a BBQ isn't well planned though, the cost of it can go way over your food budget easily.
We handle this by making sure that dinner parties and BBQ's fit into our weekly grocery budget. We serve slightly cheaper meals the rest of the week and keep the BBQ costs reasonable and it works out well. We use the $5 Dinner Mom Cookbook as a template to fill in cheap and easy meals the rest of the week.
My typical BBQ food was Bubba Burgers ($9.49) for 6 frozen patties, with BBQ Beans, Tossed Salad and Macaroni Salad. I want to host a BBQ for 6 people this weekend and needed to fit the costs of the Barbecue into my $100.00 weekly food costs.
I went to the local Wegmans and picked up a "club pack" of 80/20 ground beef. It was just over 6 pounds of ground beef for $12.23. We then bought a hamburger press for $3.29. We considered just hand forming them ourselves, but I really like uniform patties and thought that $3.29 was worth the convenience since we have burgers often.
We went home and made 24 quarter pound burgers, layered them in wax paper and put them in a freezer bag. The original plan for Bubba Burgers was buying 2 boxes for $18.98 and having only 2 hamburgers per person. By buying bulk and forming my own, I spent $15.52 and have double the burgers to use for next week!
I added the following to my shopping cart: 16 white hamburger buns for $1.99 (I freeze the extras in foil and a freezer bag then stick them on the grill for later use.), "food you feel good about" creamed corn ($.49) and a can of corn to make a large batch of "chunky" creamed corn, two bags of Wegmans "Food you feel good about" Salad $1.29, and wegmans Ranch dressing for $1.69. I add cheddar cheese that I bought for other weeknight meals, and bacon bits and salad topping that I keep in stock to the salad to dress it up a bit.
Total Cost for my Barbecue? $22.76 and I have hamburgers and rolls left over to combine with a pantry item next week for a free dinner. We're serving ice cold water, kool aid (from the pantry), and hot tea or coffee (all from pantry) and we don't have any beer drinkers coming, but when we do we just make the party BYOB.
I made the weekly food budget of $100.00 with $8.00 to spare. If you're under and want to add to your BBQ with the extra money, head over to Aldi Foods- Tomatoes, Onions, and Iceberg Lettuce are all well under $1.00. You can easily pick up chips for less than $2.00 and a box of brownie mix for about $1.50.
If you have more time then money, consider making dishes from scratch. You can make your own hamburger buns, potato salad and cookies for even less.
What frugal dish do you love serving at cheap summer BBQ's?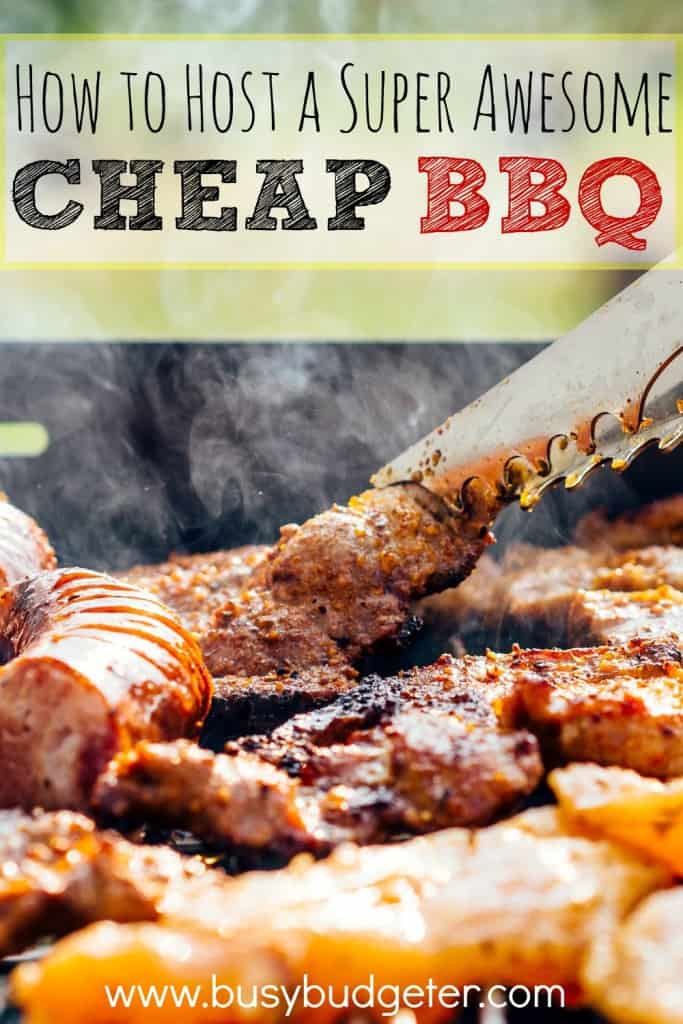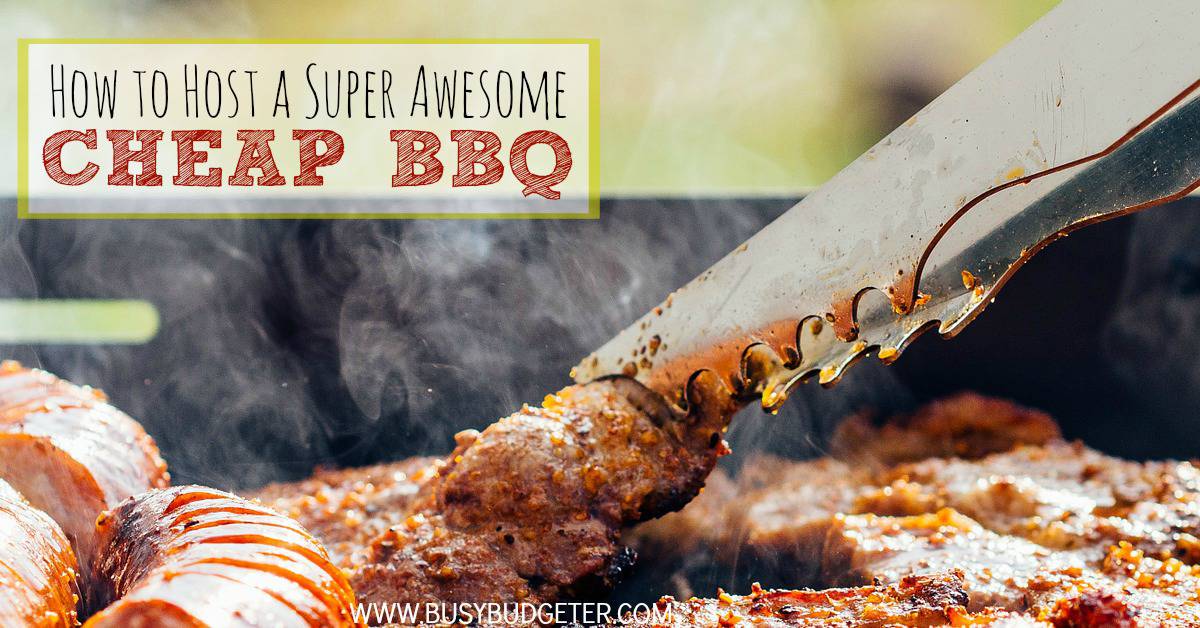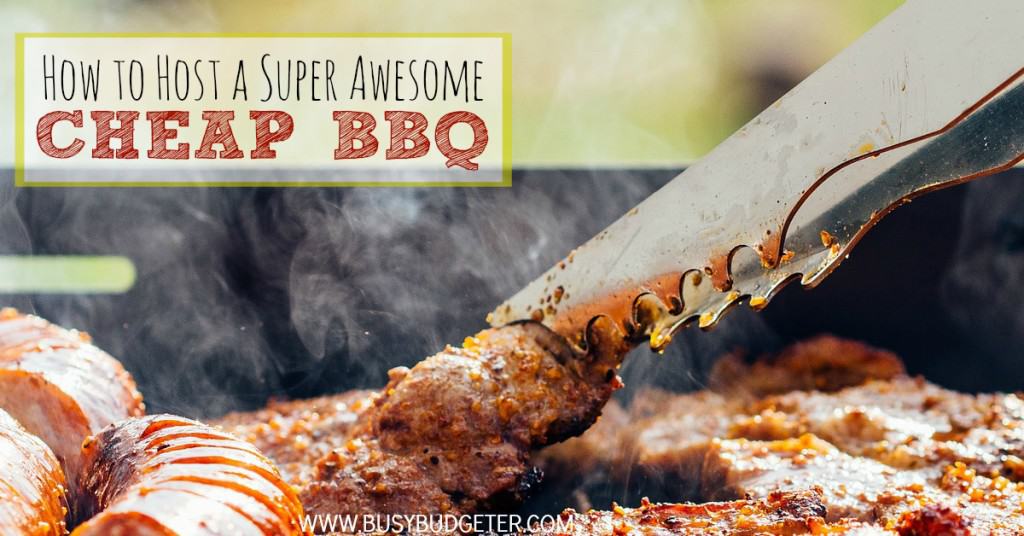 This post may contain affiliate links. If you click & make a purchase, I receive a small commission that helps keep the Busy Budgeter up and running. Read my full disclosure policy here.