Have you seen the sriracha ketchup in your grocery store? It's amazing. I mean, really amazing. If you love sriracha, this stuff is a bottle of liquid gold. Unfortunately, at the price it sells for, it may as well be liquid gold.
In our Wegmans' the sriracha ketchup sells for 17.7 cents per ounce and regular Heinz ketchup sells for 6.6 cents an ounce. We determine the unit price because they sell each ketchup in a different bottle size. So, sriracha costs an extra 11 cents per ounce. With the 14 ounce bottle they sell it in, you would pay an extra $1.54 for a bottle of sriracha ketchup over regular; which may be worth it, because it's delicious. Except, you can make it at home in less than a minute for no extra cost!
You can be the busiest, most frazzled cook in the world and you still have time for this. You only need 3 ingredients, about 30 seconds, and a love of sriracha.
Don't feel that you need to follow this recipe exactly. These are the measurements that we like best, but feel free to make it your own. Add a little more honey, or a little more sriracha. Throw in some crushed red pepper and garlic, or some lime and cilantro. Don't be ashamed if you're too busy to measure, it will still be delicious.
Home-made Sriracha Ketchup
If you love the kick of hot sauce, this Sriracha Ketchup will change the way you eat fries forever.
Ingredients
½ cup Ketchup
2 Tablespoons Sriracha
3 Tablespoons Honey
Instructions
Mix all ingredients together in a bowl until combined.
Use as a dip for french fries, chicken or even chips!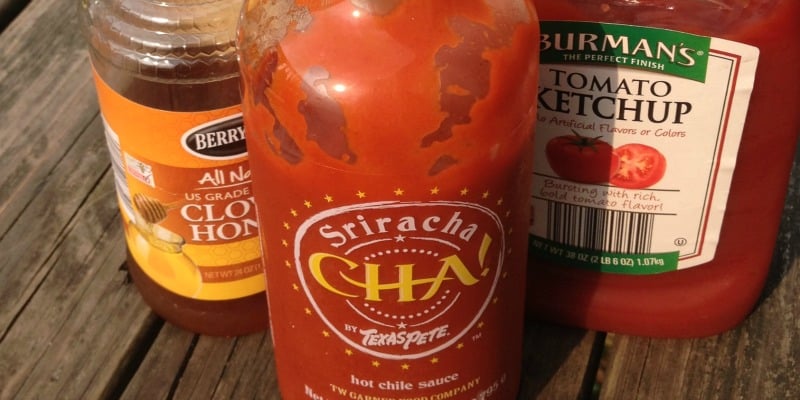 If you're new to sriracha but are intrigued, sriracha is a hot sauce made from a paste of chili peppers, vinegar, garlic sugar and salt. It's thicker than traditional hot sauce and has a flavor all of its own. If you love hot sauce, this would be something for you to try.
I only discovered it about 3 months ago and am working on my second giant bottle. I like to have a little grilled chicken to compliment my sriracha, but you can use it on seafood, chicken, burgers, fries, soups, eggs, you name it. Anything you like hot sauce on, would taste wonderful with this. You can even mix a little bit with mayonnaise for a crazy kick.
You can find sriracha in the hot sauce aisle of your local grocery store, if it's not there, check in the Asian condiments section (if your grocery store is fancy enough to have an Asian condiments sections). If you can't get enough of sriracha, this honey sriracha chicken stir-fry is our all time favorite sriracha recipe. It tastes a million times better than anything you could get in a Chinese restaurant. It takes only 20 minutes to make and it's become a staple around here.
We liked it so much that we made a $70/week meal plan for breakfasts, lunch and dinner around stir-fries so that we could justify buying a wok. Totally worth it. Seriously, best idea ever.
While saving $1.54 by making your own sriracha ketchup may not sound like a lot; we completely transformed our budget by making substitutions one at a time, just like this. In fact, we reduced our spending by over $23,000 in our first year alone by making substitutions like this. We work through the free Ultimate Money Saving Workbook, one idea at a time, finding substitutions that we like as much or better than what we used to buy. It's the only way to transform your budget without sacrifice.
What other condiments do you wish you could make yourself?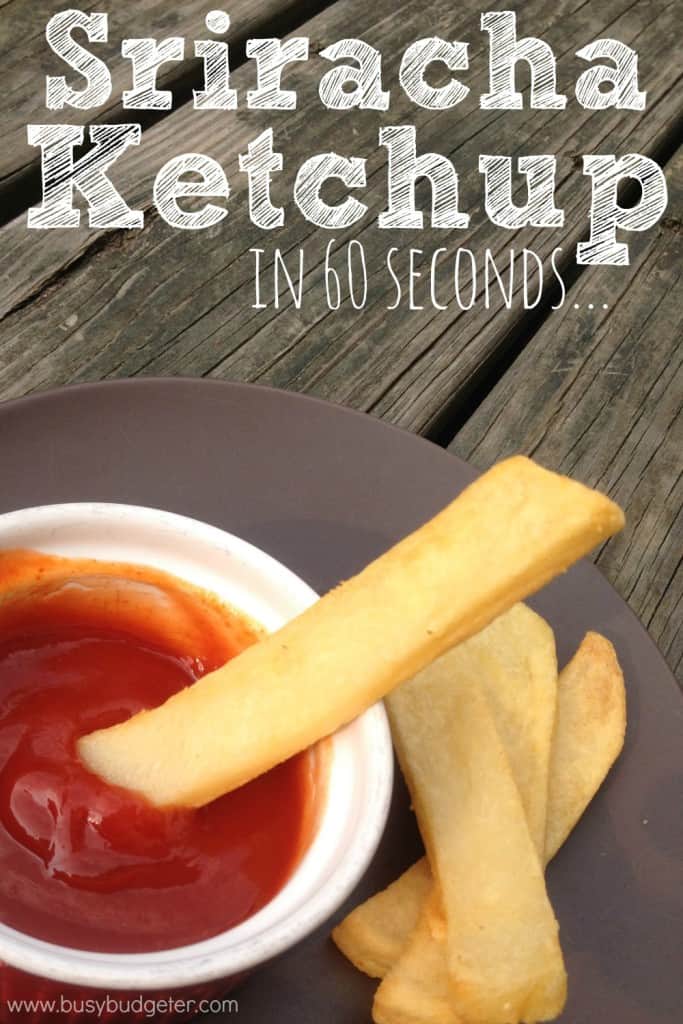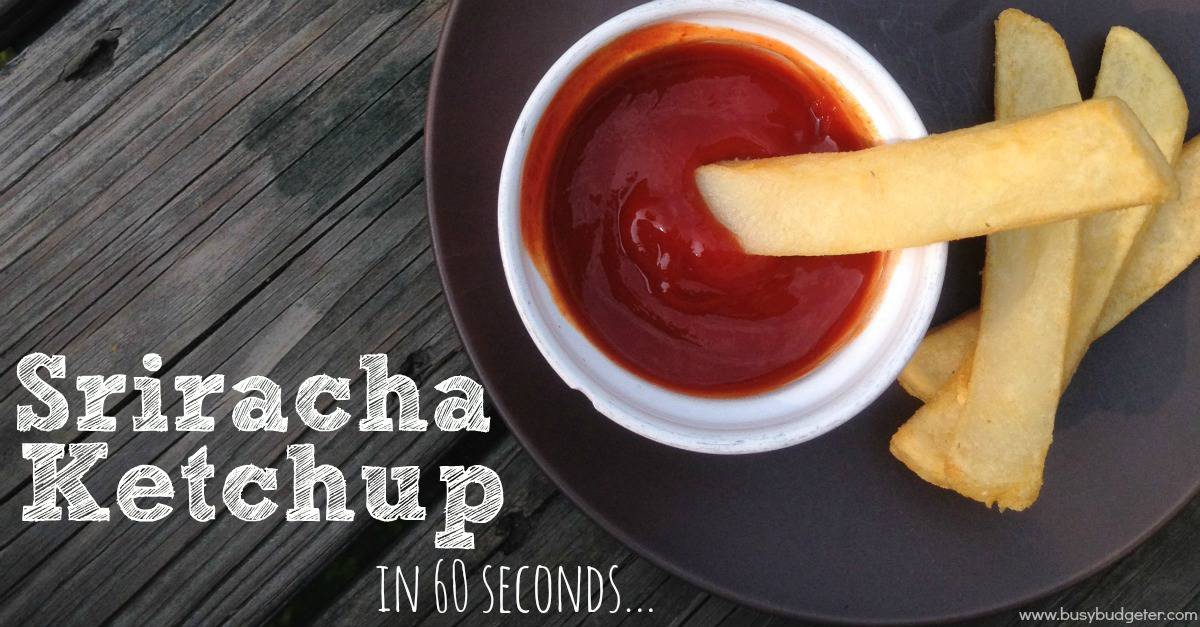 This post may contain affiliate links. If you click & make a purchase, I receive a small commission that helps keep the Busy Budgeter up and running. Read my full disclosure policy here.