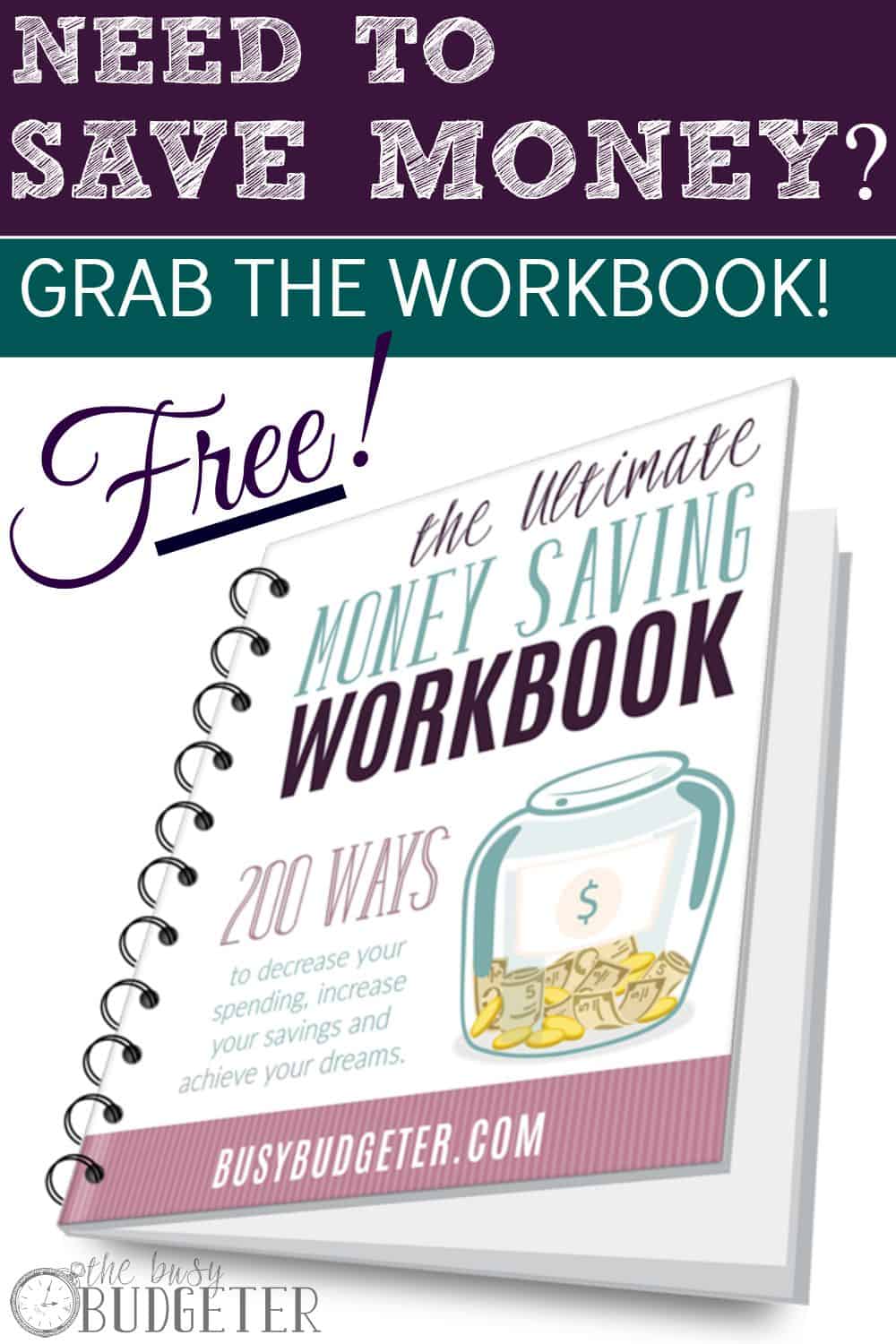 You have a goal. We all do. Whether it be a family trip to Disney World, buying a house, reducing your spending enough to stay home with your kids, or going back to college. The question is… How much do you want it? What are you willing to give up to achieve your dreams?
There are hundreds of ways to reduce your spending. They range from easy with little sacrifice to incredibly difficult. Every day you make decisions that either bring you closer to your goals or further away.
In my entire career, I never thought I would want to stay home with children one day. Then we had our son and it was all I could think about. At the time, we were only about two years into our frugal adventures and weren't in a position where that was possible. It would have been so easy to give up, and just accept life as it was.
I gave myself a one year deadline. By his first birthday, I would be home with him. We worked our butts off that year.
We figured out how to organize our time and plan ahead to make meal planning predictable. We reduced our spending in every category of the budget and then came up with ways to make money from home. It turned out that when we put our goal on paper with a sense of urgency, it was pretty easy.
My last day of work was our son's first birthday. I'm in my second year of staying home and we're days away from having our second child. We've continued reducing our budget, and have increased the money I make from home.
I wanted to save you some of the work that I had to do, and give you a check-list that you can go through and decide which money saving habits to work on as well as a place to track your progress and list your goals. Most of these we've implemented, with some that we're working on now.
This is a process. You won't do all 200 this month and be done with it. Some of these take behavior modification and skill building. Start easy and build up to harder ideas. Set a date that you'll reach this goal and then make it happen.
You can receive your FREE copy of the 14 page Ultimate Money Saving Workbook by subscribing to my newsletter below. As soon as you confirm your subscription, the checklist will be immediately mailed to you. You can subscribe by entering your email in the box below.

*I'll send you a confirmation email and as soon as you confirm, and your workbook will be mailed directly to you.
This post may contain affiliate links. If you click & make a purchase, I receive a small commission that helps keep the Busy Budgeter up and running. Read my full disclosure policy here.