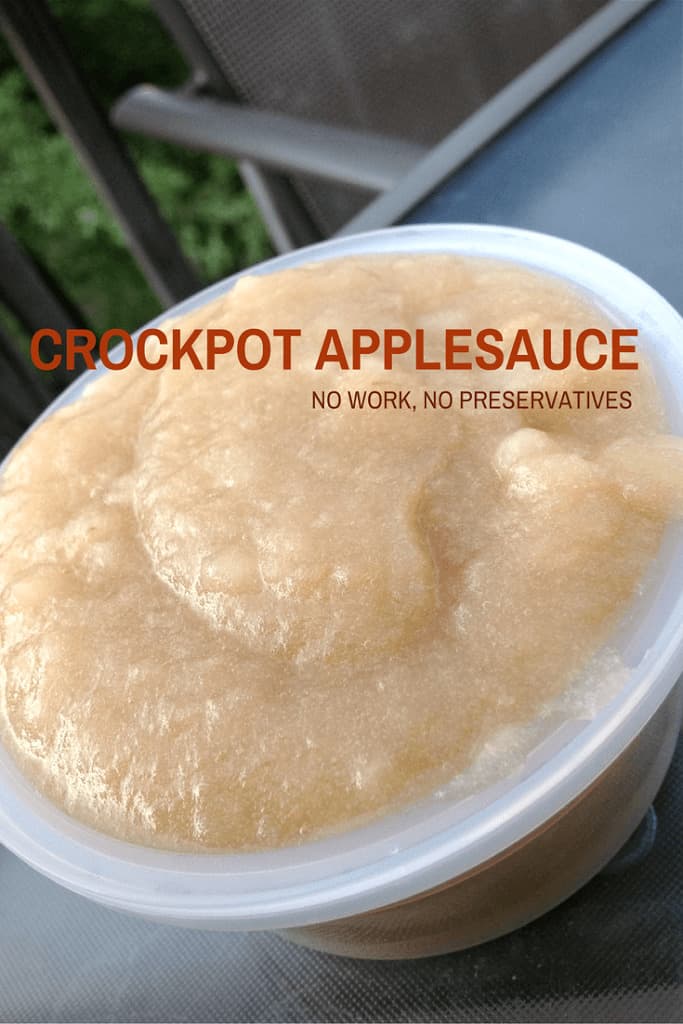 How did I just find out about this? We love applesauce, but it's a pain to make on the stove top, so I'll usually just buy it at Wegmans on sale. I was perusing my favorite blogs today, and what do I find? A "recipe" for slow cooker applesauce. I say "recipe" because its just peeling, coring and slicing the apples (I just cut them into fours), then putting them on low for 4 hours. You can stir every hour or so, but I didn't until almost the end and it came out perfect. You can add nothing or you can add a little sugar and some cinnamon. I had four huge apples sitting in my fridge and I tried it right away. It came out delicious and was the easiest thing I've made all week (but looks the most impressive!).
You can find the full recipe and more information
here
at practicalstewardship.com
It also freezes beautifully as long as you leave about an inch of space in the container for freezing. If you can get the cost of your apples below $1.00/pound, than this is cheaper than store bought apple sauce.
Sign up for emails direct to your inbox using the box to the right. It's easy. I'll send you an email about 4 times per week when new posts come out, you can scan the title and decide if it's up your alley or not. Either way, You'll make my day by joining me!

This post may contain affiliate links. If you click & make a purchase, I receive a small commission that helps keep the Busy Budgeter up and running. Read my full disclosure policy here.