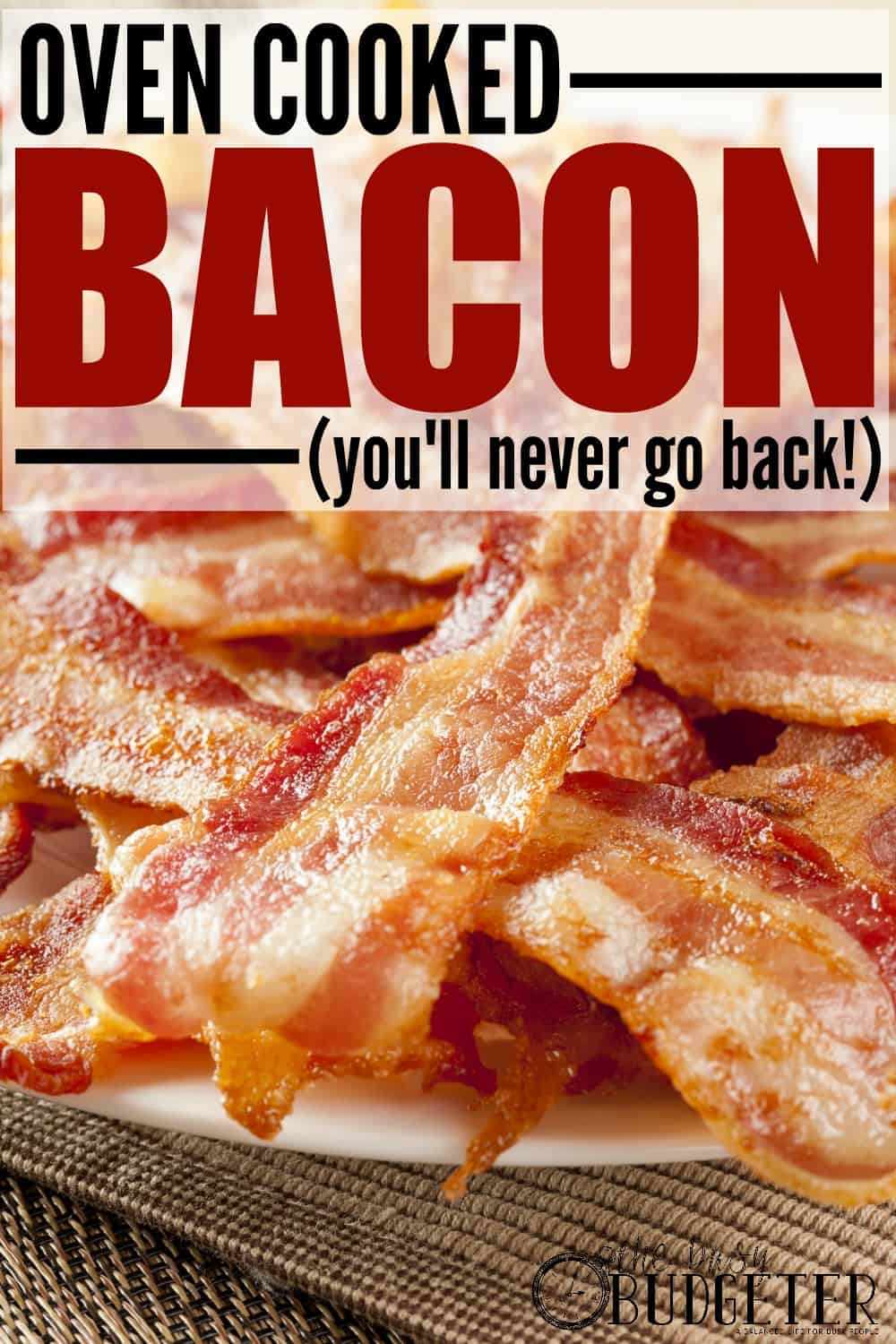 I'm about to take you from mundane dinner prepper to gourmet chef in no time at all. I can get you a freezer full of delicious bacon, on the cheap, cooked and ready to eat or crumble to add to all of your favorite dishes. In fact, if you bake up a few pounds of bacon in the oven during dinner tonight, you'll be set with bacon for months!
Update: 4/5/20 I know how stressful it is right now to be cooking 2-3 times a day while you're also trying to work, "home school", referee kids, and get your house under control. We created an epic inspiration binder of the easiest cheap meals. These ideas are field-tested by hundreds of thousands of our readers and are guaranteed to help even the most overwhelmed mom stick to a meal plan.
And we're giving it to you 100% free right now so you can use it to help you get through this time. And bonus: You'll end up using it long after the pandemic is over.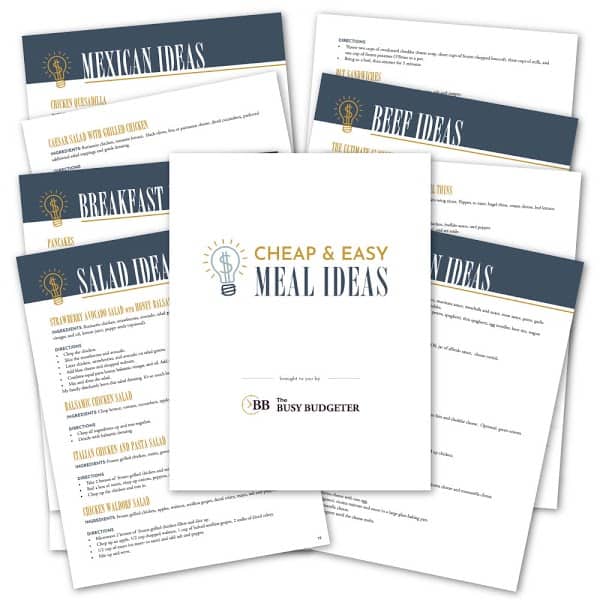 When I switched to all freezer cooking (which was life changing!), one of Jon's favorite parts of it was having bits of crumbled bacon added to almost everything. It took no extra time for me at all to make a basic side dish into something that looked like Martha Stewart whipped up. The only rule is that you can't tell your family you didn't fry bacon from scratch to sprinkle in their salads. In fact, I would mention the extra effort involved several times in hopes that they'll clean up from dinner while you take a bubble bath. All's fair in love and dishes.
We freeze bacon all the time now. We buy it in sale and batch cook it all in one night.
Try Bacon in your Mashed Potatoes, Macaroni and Cheese, Salads, Breakfast Sandwiches, Eggs, Potato Salad, Steak, Pasta Salad, English Muffins, Sautéed Veggies, Burgers, and Sandwiches.
Freezer Friendly Batch Bacon
Bacon freezes beautifully! Cook up a few batches at time and freeze for an easy breakfast or a quick supplement to other dishes.
Ingredients
Packages of Bacon (I use 5 at a time, do as many or as few as you want)
Freezer Bags (Gallon Sized Preferred)
Instructions
Preheat Oven to 400 degrees.
Line Baking Pans with foil to make clean up easier.
Line the bacon in a single layer (I scrunch them together a bit to fit 1 package on each pan) in the
bacon pans. You can usually fit 2 pans of bacon in the oven at a time.
Bake for 20 to 40 minutes (depending on the thickness of your bacon and how crispy you like it).
Let cool on paper towel lines plates.
Line a baking pan with wax paper, a layer of bacon, another sheet of wax paper, and another layer of bacon, repeating these steps until all of the bacon is on wax paper. Cover with wax paper and freeze in freezer for a minimum of 2-3 hours (or overnight).
Transfer the frozen bacon to a gallon sized freezer bag(s). This ensures that you can grab just a slice or two without having all of the slices frozen together. Freeze for up to 4 months.
To Thaw: Either thaw in fridge overnight or microwave for 30 seconds from frozen. Crumble or enjoy whole!
Once you fall in love with the convenience of frozen bacon, head over
here
to learn about freezer batch cooking, and say goodbye to the nightly dinner stress forever!
What do you love to sprinkle bacon on?
This post may contain affiliate links. If you click & make a purchase, I receive a small commission that helps keep the Busy Budgeter up and running. Read my full disclosure policy here.