There is nothing more frustrating than trying to figure out what's for dinner at 5 o'clock after you've worked all day and the last thing you want to do is cook.
If you've found yourself in this place, you know what happens next. You end up…
Ordering pizza

Calling for takeout

Sitting in line at the nearest fast food joint.
What if you had an option that was easier than takeout and tasted better too?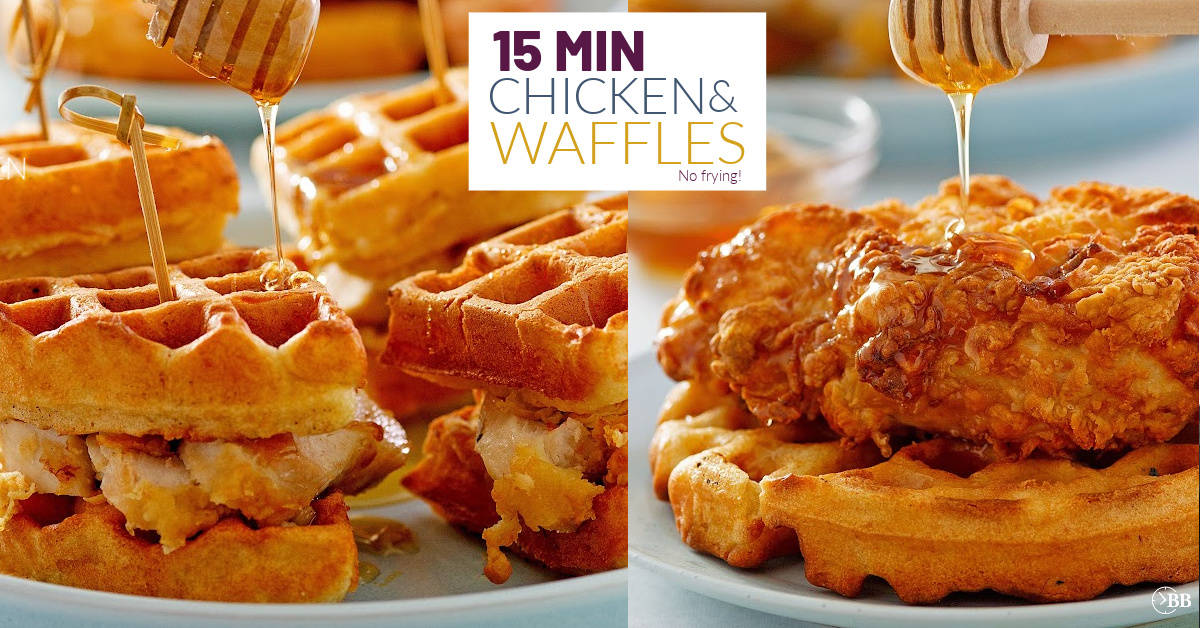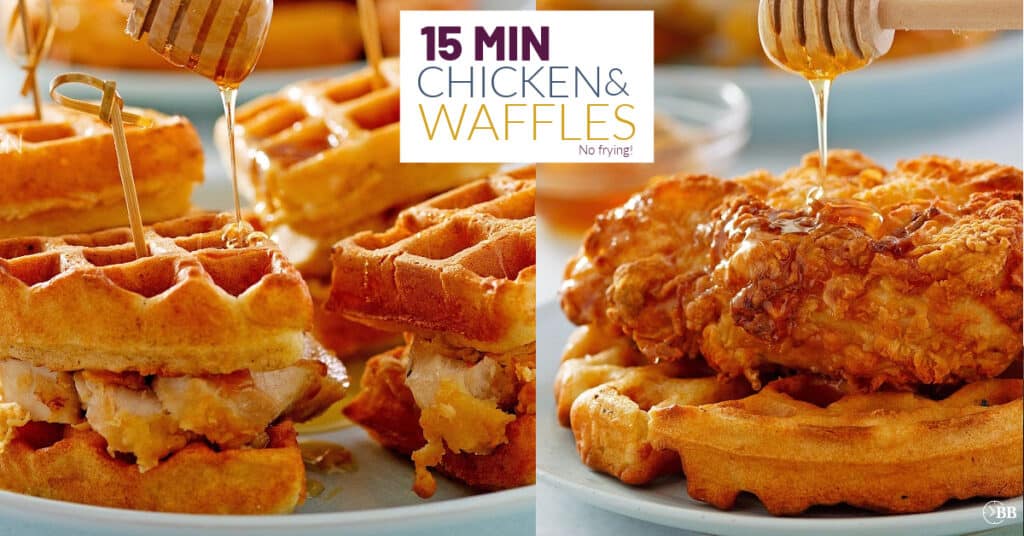 Something quick and easy that you can put on the table in minutes and that everyone will love. Dinner ideas that won't be met with the usual "Ewwww, I'm not eating that."…🙄
Update: 12/21 Hate meal planning? And wish you had a giant list of easy suggestions (like tacos, spaghetti, quesadillas, chicken salad sandwiches, etc.) and not complicated recipes? So did I. So I spent several weeks creating a master list of cheap and easy dinner ideas. And you know what? It completely revolutionized meal planning for us.
These ideas are field-tested by hundreds of thousands of our readers and are guaranteed to help even the most overwhelmed mom stick to a meal plan.
And we're giving it to you 100% free right now…
That's why I'm a HUGE fan of 15-minute meals!
I love finding meal ideas that get me in and out of the kitchen in 15 minutes or less. I get to actually cook something for my family, which makes me feel good. My family feels good because they're eating a dinner they actually like, and our budget feels good because we aren't forking over $30 (minimum!) every time we hit the drive-thru.
If you're looking for a recipe that's quick, easy AND the whole family will LOVE it, we've got you covered.
This easy chicken and waffles recipe is an insanely fast 15-minute dinner idea for when your dinner plan falls apart (or you forget to have a plan 🤦‍♀️). As a bonus, it keeps you from spending MORE money on dinner.
Because you can keep everything you need for this meal on hand, it makes a fantastic back up meal!
I need you to know, you CAN create a great dinner with items in your freezer and pantry, and without spending tons of time cooking. Will this dinner be your greatest culinary achievement? Probably not (okay, definitely NOT), but it WILL feed your family and hey, they'll actually like it.
This quick and easy Chicken and Waffle recipe is the easiest cooking you'll do all week. And the "recipe" (if you can call it that) is simple.
Easy Chicken and Waffle Recipe Ingredients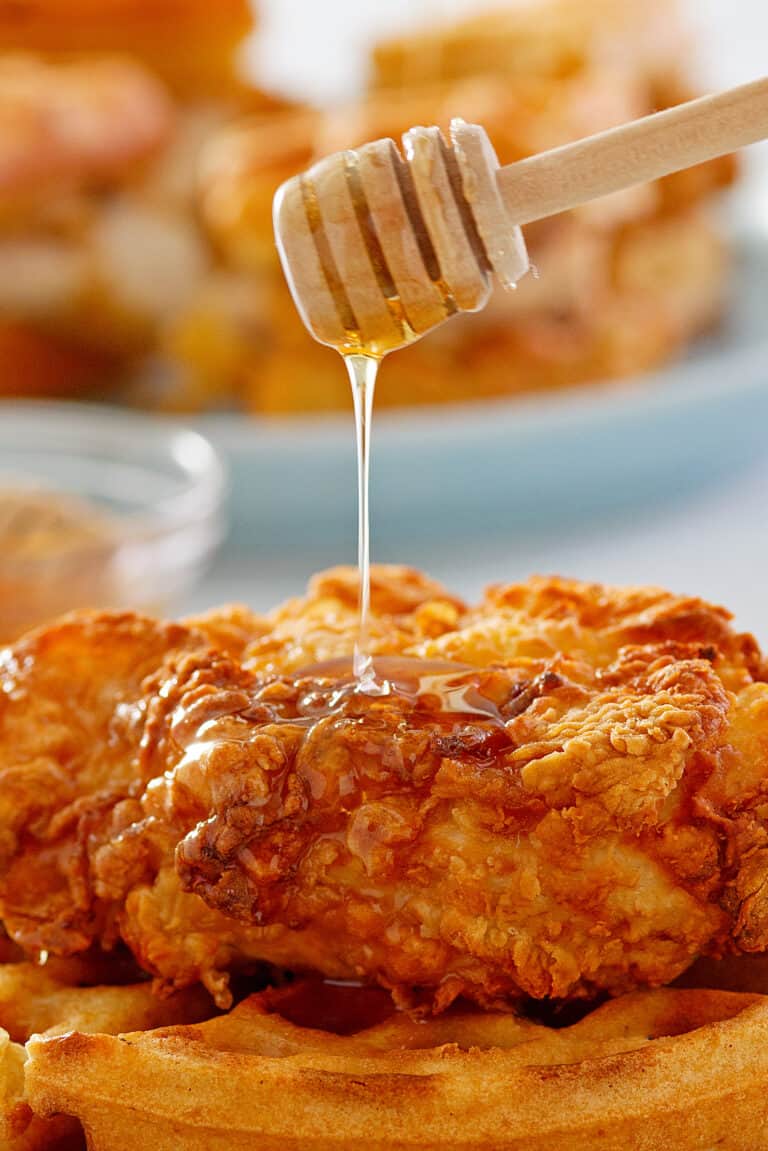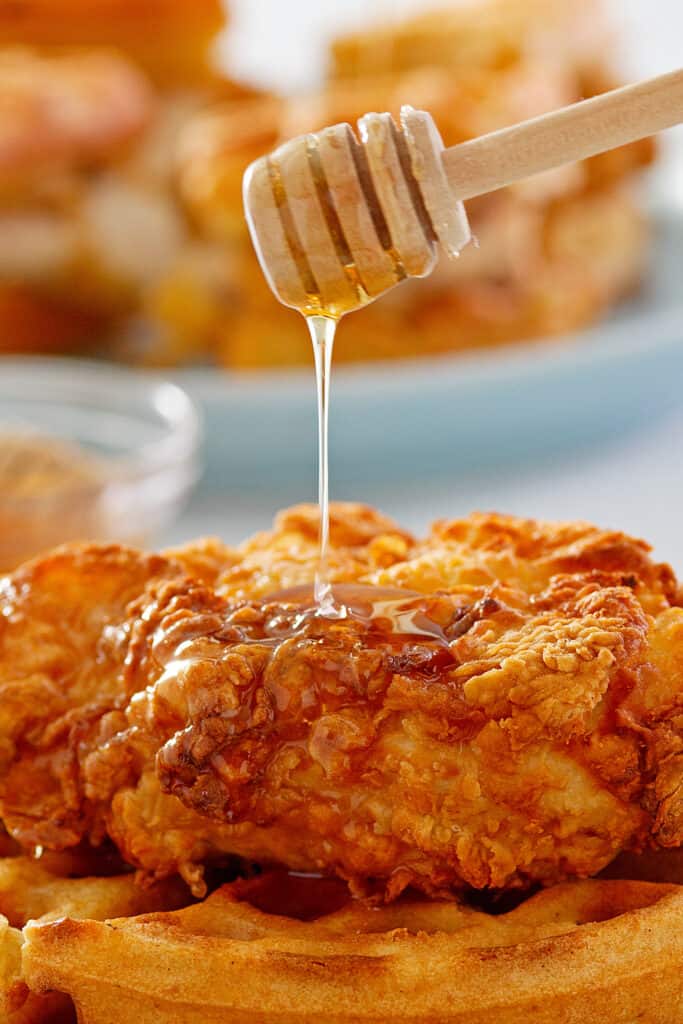 Hint: You can also use precooked boneless fried chicken if your grocery store sells it at the deli counter and you want to make this for an easy dinner on the day you go grocery shopping.
Frozen Waffles
Honey or Syrup
Easy Chicken and Waffles Recipe Directions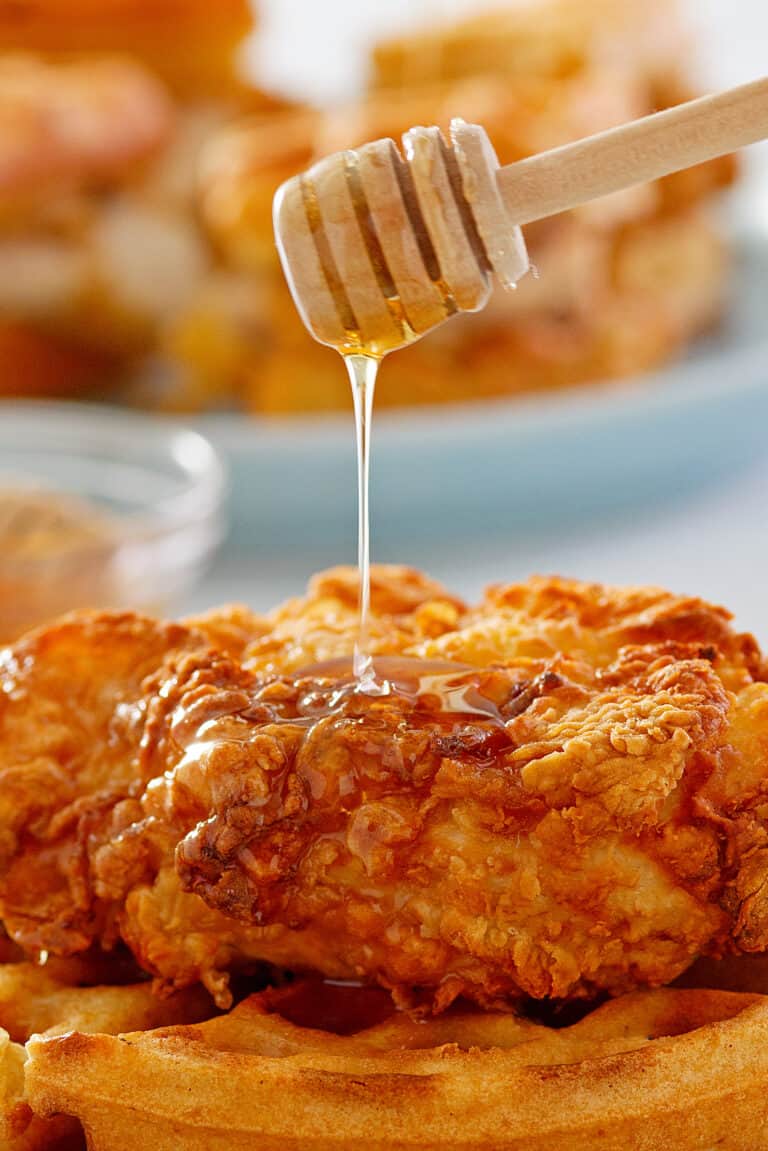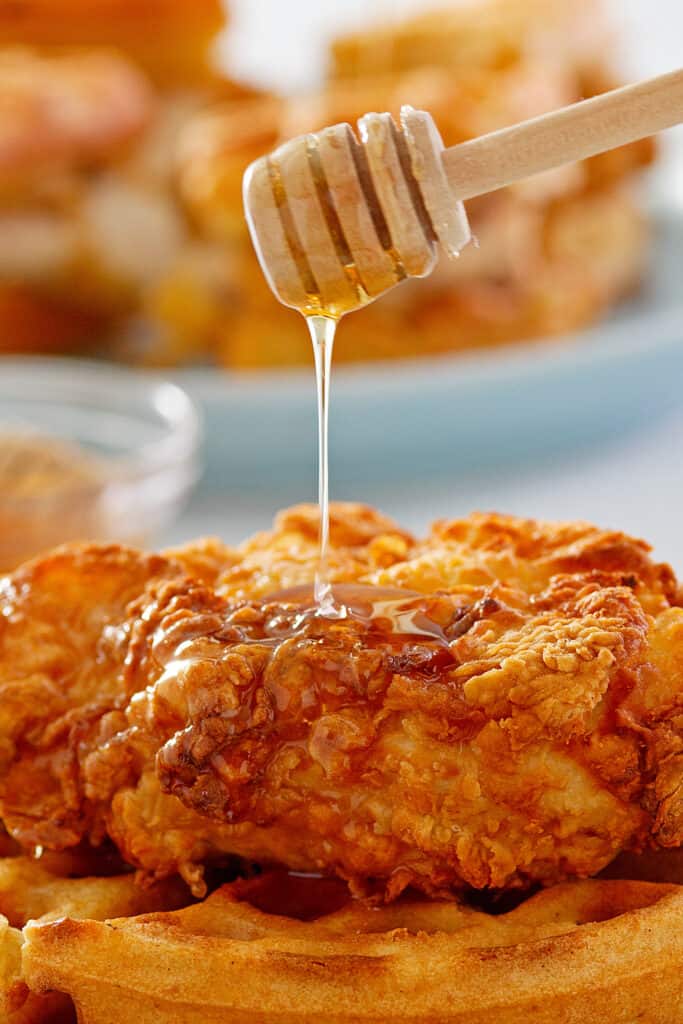 Step 1: Heat the frozen pre-cooked chicken tenders.
Throw them on a baking sheet and cook for about 15 minutes from frozen.

If you have an air fryer, that will likely cut the time down to about 10 minutes.
Step 2: Cook the frozen waffles.
Toast them in the toaster for less than 5 minutes.
Step 3: Serve with syrup or honey (or both).
P.S. Have you tried this hot honey? It's AMAZING.
You can even warm the syrup for 30 sec in the microwave, or serve with a side of fruit or yogurt to make it

extra fancy

.
That's it, the whole shebang. A quick and easy backup meal, that you can make in minutes and that your whole family will enjoy.
Around here, we call that a win/win/win!
P.S. Don't forget: If you want easy meal ideas (not just back up meals) I created the Ultimate Cheap and Easy Meal Ideas that you can get for free here.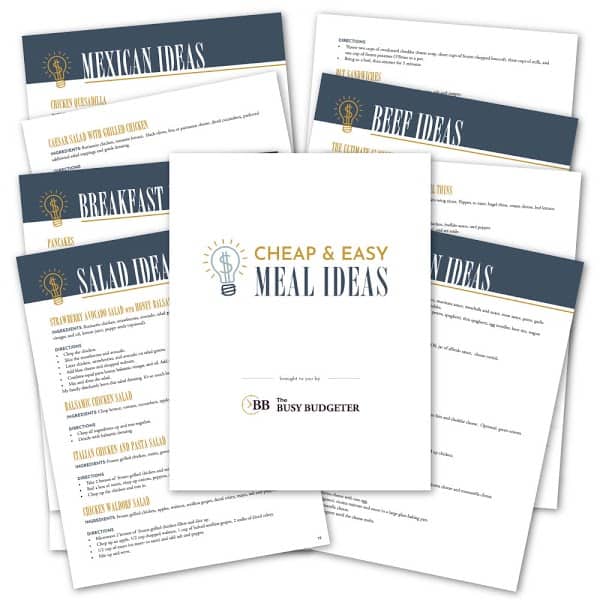 Need another easy 15 minute meal idea? This BLT pasta salad is our favorite!