Is a Deep Freezer Worth the Cost?
A reader just asked me "Is a deep freezer worth the cost?" I thought it was a great question and deserved an in depth answer. One of the ways that we were able to reduce our spending by over $23,000/year is by weighing the cost and savings of things carefully. Weirdly, what we found was that sometimes we saved more money when we spend money up front.
So, I wanted to talk about whether a deep freezer is worth the cost and explain why we bought one, and under what circumstances you may not want one.
Update: 4/5/20 I know how stressful finances are right now with stay at home orders and the pandemic. I also know that I'm uniquely qualified to help you. I've helped hundreds of thousands of people get out of the paycheck to paycheck cycle (after trying and failing for years), by teaching them how to work with their unique personality to actually stick to a budget.
I'm giving you access to the insanely popular 90 Day Budget Bootcamp for FREE. Because I know that this program will change every aspect of your life. Take a look around. Because this is the LAST DAY you will ever sit around worrying about money. Let's get to work.
Join the 90-day Budget Bootcamp for FREE here…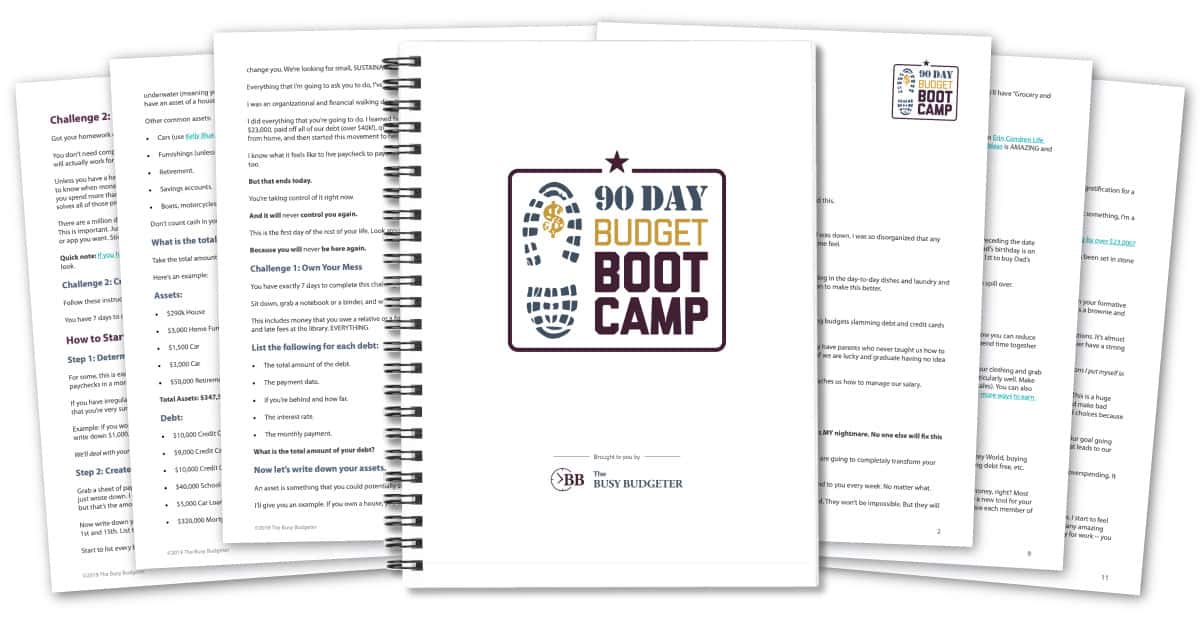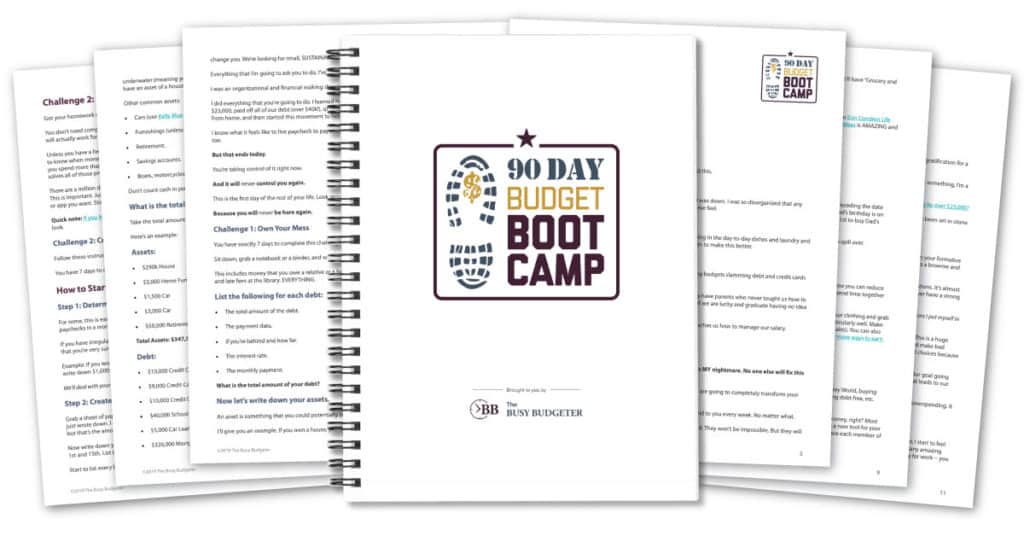 Benefits of a deep freezer.
You can save time and money by freezer cooking heavily. (we reduced our spending to as low as $250/month with couponing/ once a month freezer cooking and using up our pantry stash.)

You can save money by buying meat in bulk on sale and using it over several months.

If you coupon heavily, you can use it to store frozen convenience foods at rock bottom prices. (Several friends that coupon heavily have 2 or 3 deep freezers.)
Drawbacks of a deep freezer.
Space. They're usually pretty big (about the size of a small dining table) and if you store them out of the way (somewhere like a basement), it's harder to use effectively.
Expensive. They can be really expensive and it's hard to know how much you'll use it before you buy it.
Costs of a deep freezer.
Anywhere from $150- $500 depending on the size you're looking for. You can find smaller deep freezers (3.8 cubic foot) for about $200, but the large deep freezers (7.2 cubic feet) are closer to $500. You can also find the ginormous deep freezers (20 cubic feet or more) for about $700, but that's pretty extreme. We got ours on a crazy good sale for $150, but I haven't seen that price since.
What size deep freezer do we need?
We have a family of 4, we freezer cook heavily and we bought a 3.8 cubic foot freezer 4 years ago and have been thrilled with it. Between our "normal" freezer and the deep freezer, I can freezer cook a month of breakfast, lunch and dinner at a time. That's the most I can do since that's every spare inch of freezer space I have, but considering the freezer we own takes up very little space, I'm happy with it.
Should I buy used?
I'm in a unique position to advise you on this because my husband is a home brewer (well, technically, now he's a commercial brewer), and he build a home made keezer for the house. It's like a kegerator made from a deep freezer. He's bought and modified 3 deep freezers to go in it in 3 years, so I have to say I'm not a fan of buying deep freezers used. They just don't seem to last, and even though they're cheaper, they aren't that much cheaper.
He knows how to transport them correctly (you can't tilt them or you could damage the cooling system), but they just don't seem to last. I should also note that it's always a huge issue with transporting them back home. That usually involves two friends and a pickup truck, occasionally a back injury (those things are heavy!).
The last deep freezer we bought for the keezer was $50, meanwhile our kitchen deep freezer was $150 on sale and it was delivered and "set up" for free (fun fact: "set up" means plugging it in).
When should I absolutely buy a deep freezer?
If you

freezer cook

, particularly for longer periods, like cooking for two weeks at a time or once a month.

If you coupon heavily.

If you have the ability (and desire) to purchase organic meat from a butcher. (Usually in co-ops, where you buy half a cow from a farmer).

If your store has excellent meat sale cycles.

If you're running out of room in your current freezer.
When should I absolutely not buy a deep freezer?
If you have no space for it. (We keep ours tucked into a corner of the kitchen, it's the size of two dining chairs).

If you've never tried to freezer cook (try it for a week in your usual freezer before you go nuts on this plan).

If you can't afford it. Save up first, then buy it. Even though this will likely save you a lot of money over time, it's something you can easily save the money for by freezer cooking for a month or two using the freezer you already have.
Which deep freezer did we buy?
Our model isn't actually being made anymore, but this one is the closest I could find and has similar reviews. It's a Midea 3.5 cubic foot chest freezer in white. It's about waist high and the width of two dining chairs (because seriously, who knows the size of 3.8 cubic feet in their head?).
How much does it cost to run in electricity?
Newer models are almost all energy efficient. Ours is rated to cost about $34.00 per year.
What's the verdict? Is a deep freezer worth the cost?
YES! We save a small fortune with ours. But only if you know that you'll use it. If you aren't sure, give freezer cooking a try using your normal freezer and decide if you like it. (To be fair, freezer cooking saves me a ton of time and money so I'm pretty positive that you'll love it).
Okay, I'm doing this! Any tips?
Start with learning about freezer cooking here. If you don't have a lot of time, skip the "learning curve" and buy freezer recipe packs from $5 Dinners (now FreezEasy) (I still get these! They take all of the "work" out of this!), you can see their freezer assembly packs by clicking here.
If you want to make a long-term commitment to freezer cooking, I also love Once a Month Meals which lets you build freezer cooking days using any recipes you want, save that for when you've mastered a few FreezEasy packs though!
After you've been doing this a while, you'll likely want to upgrade with a food sealer, we use a super cheap Seal-a-Meal. Another good investment is reusable freezer friendly soup containers.
What's your favorite freezer cooking meal?
FTC Disclosure of Material Connection: In order for us to maintain this website, some of the links in the post above may be affiliate links. Regardless, we only recommend products or services we use personally and/or believe will add value to readers.