This is a guest post from blogger Christina Maloney at Gathering Joy.
The doorbell rings mid-afternoon on a Monday. My 4 children, who are homeschooled so they're always home, rush to the door and peek through the glass.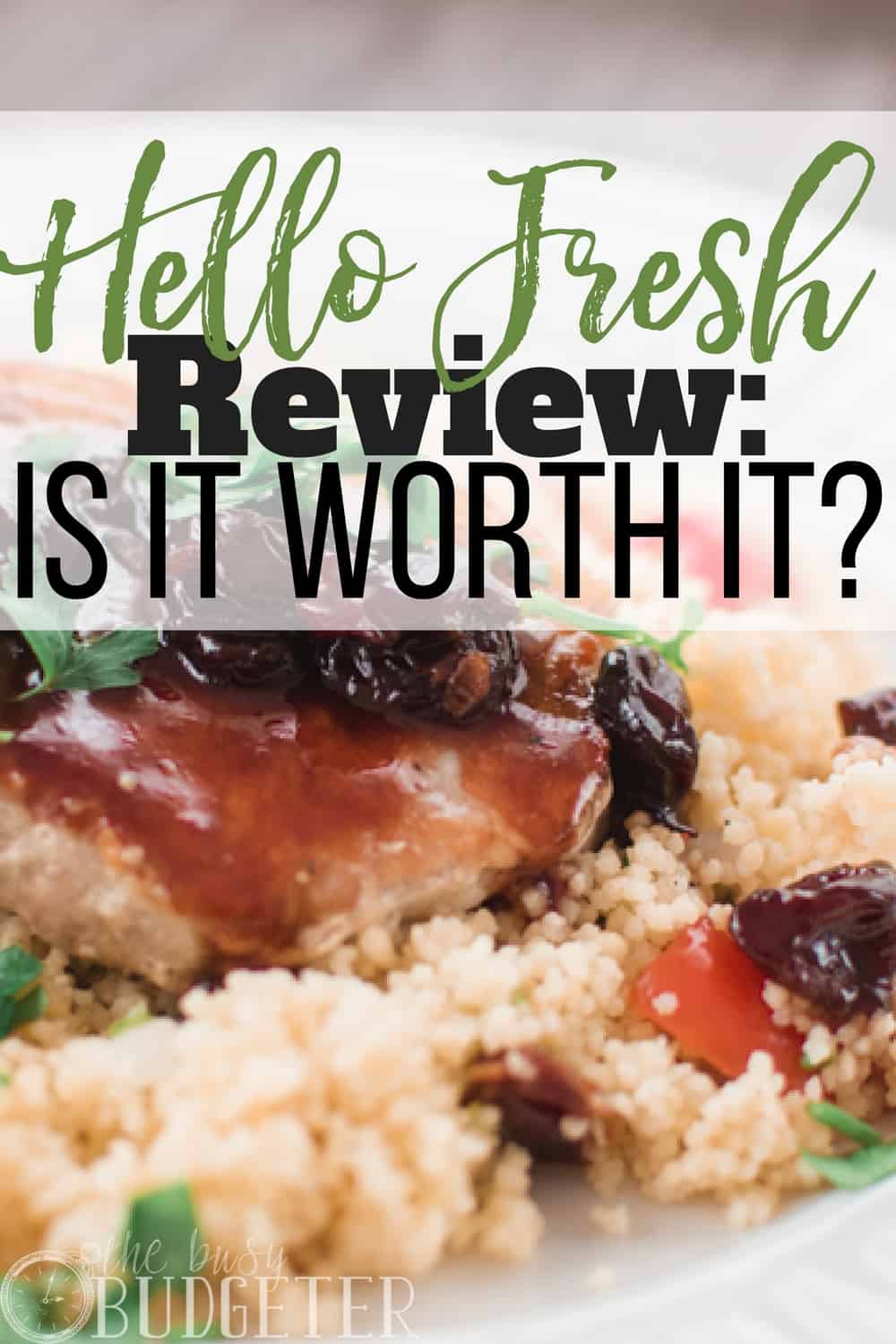 "Who is it?!"
"Is it a package?" (It's always a package. I am an Amazon Prime mom.)
"Yay!! It's Hello Fresh!"
"Ooh, what did we get?"
We open the door and heft the box inside. Ripping it open, we eagerly examine it's contents as we make space in the refrigerator.
Update: 4/5/20 I know how stressful it is right now to be cooking 2-3 times a day while you're also trying to work, "home school", referee kids, and get your house under control. We created an epic inspiration binder of the easiest cheap meals. These ideas are field-tested by hundreds of thousands of our readers and are guaranteed to help even the most overwhelmed mom stick to a meal plan.
And we're giving it to you 100% free right now so you can use it to help you get through this time. And bonus: You'll end up using it long after the pandemic is over.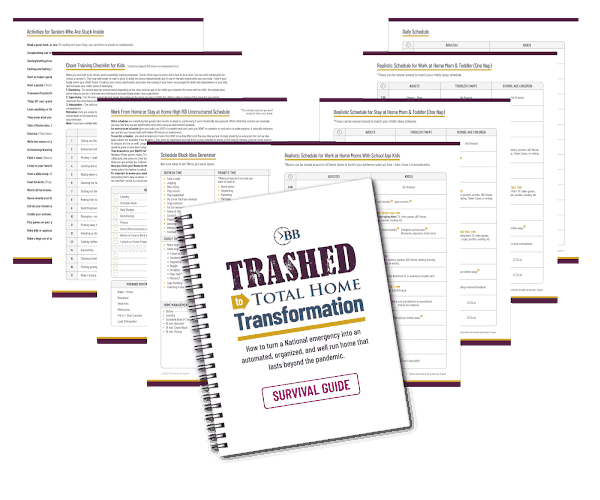 Hello Fresh is pretty cool! It's a subscription service that sends you all the ingredients and directions for a fabulous, well-rounded meal.
It's so easy to set up!
You can select the number of meals you'd like to receive for the week, the number of people you'll be feeding, and the day the package arrives.
They have options for 2 people, 4 people, or a family of 2 adults and 2 children.
My family is 2 adults and 4 children (ages 13-2). We order the 4 adult package and it's just barely enough for us. Sometimes the 2 year old gets a PB&J instead of the gourmet delights.
You can also set up how frequently you'd like to get your box. The default is weekly. You can pause or skip weeks if you're out of town or just don't want it that week. Or, if you're like us, you can choose monthly delivery so it's more of a special occasion.
Why Would You Want It?
I don't know about you, but I get stuck in a rut sometimes. I love cooking, but I don't always have a great idea for supper. The sheer creative energy it requires is sometimes too much for me!
The creativity is done for you.
Hello Fresh lets us try new things…without me having to search on Pinterest for hours, experiment with untested recipes or come up with something unique.
Everything is measured for you!
This is perhaps my favorite feature. Don't you hate it when a recipe calls for 2 tablespoons of green onions and you have to buy a whole package of green onions? Then you're stuck with either throwing away a bunch or dreaming up uses for the other 8 onions.
Hello Fresh sends you exactly the amount you need. 2 Tablespoons of balsamic vinegar? You get a teensy weensy bottle of balsamic vinegar! It's adorable.
Develop Kitchen Time Management
One of the most challenging things to learn in cooking a meal is how to time it so the entree, sides, and veggies are done at the same time. The recipes in Hello Fresh are written to include ALL the parts of the meal.
Most of the meals take around 30 minutes to prepare. That's not as fast as one of my 10 Minute Meals, but it's really great time!
Try New Flavors and Learn New Skills
Last night our dinner was called "Do the Dukkah Chicken." I had never heard of Dukkah, but I'm totally in love and on the hunt for more of it. (It's an Egyptian Spice blend with almonds.) Experimenting with new flavors is fun! The recipes are so well-crafted that all the flavors blend together.
Even my picky eater is becoming more adventurous. She will hardly touch most things I make but every time we eat a Hello Fresh meal, she comments on how good it is. Who knew she would like herbs de provence? I can't guarantee the same for you kid, but I'm impressed.
Ok, What's the Downside?
First, it will ruin restaurants for you.
Ok, maybe that's not a downside, but I really didn't enjoy my last restaurant meal as much because I thought to myself, "I cook better stuff at home with Hello Fresh."
Seriously, look at these pork chops with couscous and cherry sauce!
There's a lot of trash.
Your meals come in a large cardboard box lined with an insulating layer.
At the bottom, there is a ice pack on top of the meat. The ingredients for each recipe are sorted in smaller cardboard boxes. And all those teensy pre-packaged ingredients come with their own packages.
I was impressed last month though, when the company included a flyer on how to collapse and recycle their packaging. They gave instructions on how to dispose of the ice pack and which parts were recyclable vs. trash. Clearly this is a concern the company (and other users!) has as well.
Not as cheap as groceries, but it's better than a restaurant.
It's not as cheap as the grocery store. With all the added benefits, you can't expect it to be. It is cheaper than a similar meal at a restaurant, though.
The quality of ingredients is much better than I would buy at a grocery store too. I have a friend who works in the meat industry and has a degree in food science. She's very discerning when it comes to food and she recommended Hello Fresh to me over any similar services she had tried.
Fancy Schmancy.
Hello Fresh is NOT for the picky-eater. I have a friend who won't eat bread, nor most vegetables, nor anything that lived in the water, nor… Basically, she's a grown up woman who would prefer to live off Lucky Charms and Pop Tarts.
If you have a pallet that prefers bland, or ordinary food, Hello Fresh is probably not for you. You can check out their sample meal plans at their website.
On the other hand, if you love dining out, watch Food Network for hours, and want to know how to make the BEST hamburger ever (their Icon Burger, to die for.) Then you DEFINITELY need to give it a try.
Extra Goodness
Deliver anywhere.
If they'll deliver to my little rural town, I think they'll deliver anywhere. I believe our Hello Fresh box arrives via FedEx.
Be Selective
Each week, you'll get an email to select the meals from that week's menu that you want in your box. You can select based on dietary restrictions or just personal preference.
Bonus: they send you all the recipes for that week, so you can still make those meals even if they weren't in your box.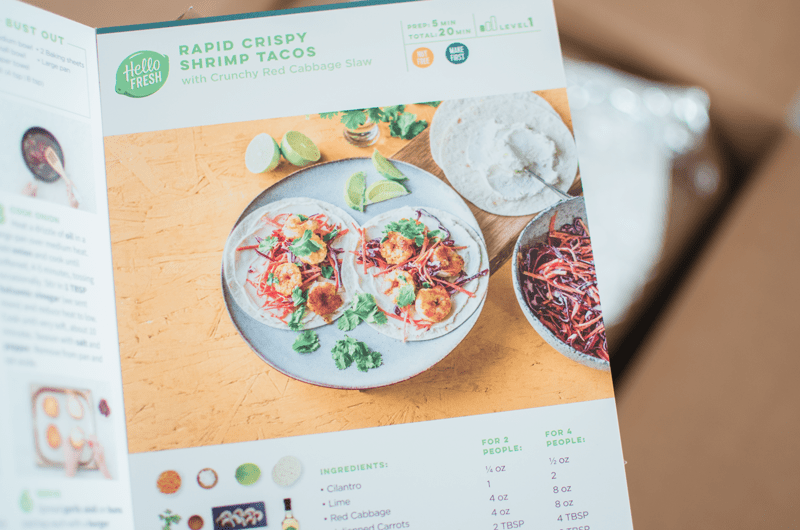 Share Free Boxes and discounts with your friends!
When you sign up for a subscription to Hello Fresh, you will be able to send a few friends a free box! They will get to sample the goodness of Hello Fresh for one week, for free. That's how I got started, with a freebie from a friend! As you purchase more boxes, you'll earn more freebies to send to your friends.
Get your Hello Fresh delivery set up here with a $40 off coupon!
If I were wealthy, I'd set up Hello Fresh to send me 5 meals a week and never go to the grocery store or fuss with meal planning again. I really love it that much.
(I was not compensated for this review. The opinions herein are entirely my own. I will receive a credit toward the purchase of more Hello Fresh boxes if you purchase through my link, but will not be compensated directly.)
I'm so thankful for this opportunity to share my opinions with you! I hope you'll visit me at Gathering Joy to get to know me better. I've got a few freebies there including How to Make the BEST Birthday Cake Ever and the Ultimate Declutter Checklist!

Christina Maloney is a blogger, creative, and DIY enthusiast who helps young mothers—homemakers and hustlers—get organized, earn money from home, and celebrate everyday so they can chase their dreams and claim their joy at Gathering Joy. She loves coffee, chocolate chip cookies, and Amazon Prime. Join the Joy Gathering group on Facebook for support, advice, and networking! Find Christina on Instagram at: @ChristinaJoyGathering