Most people think of baskets and bins when they think of home organization. But that's the LAST STEP of organizing. If you don't master the first foundational steps of organizing then you're going to spend $200 on bins and storage and never actually get organized.
We have to start from where you are. If you haven't mastered any home organization foundations, then we're not touching cute little storage bins or labels!
Update: 4/5/20 You asked for it and I'm delivering! Starting NOW, you can grab the Trashed to Total Home Transformation Survival Guide (Pandemic Edition) For FREE!
It teaches you step by step how to work with your personality to not only set up home routines that will work (no matter how many times you've failed in the past), but that you'll stick to… long after the pandemic is over.
We've taught hundreds of thousands of people how to use bare minimum consistent effort to completely transform their home (and life!). You're up next.
You can get your Survival Guide here for FREE…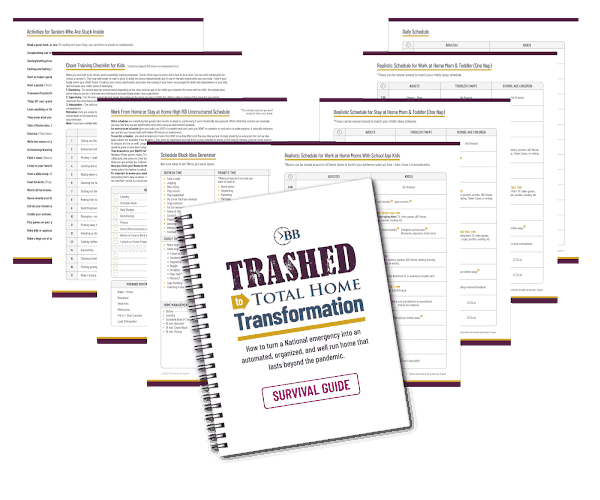 Whether you just stepped off of hoarders, or you're itching to switch your bookshelf organization from Dewey decimal to color-coordinated, home organization is something that you have to skill build and then increase off of what's already working.
The Foundation of Home Organization
There's a basic home skills path you need to follow in order to get more organized. You have to master each level before leveling up to the next. Once you've mastered a level, go ahead and move on to the next.
Doing it this way seems tedious (especially if you came here for cute Pinterest worthy storage ideas so you can go shopping at Target and bring your vision to life), but it's extremely effective and we've proven this system over and over again with students in Hot Mess to Home Success.
Automation (removing you from the running of the home).
Foundation (dishes, laundry, schedule book).
Meal Planning (and sticking to it!).
Budgeting (and sticking to it!).
Cleaning (a simplified system).
Once you've got those basic home skills under control, you can go off to do ANYTHING and you'll have a much higher chance of being successful at it. At that point, your whole house is clean so it makes sense to get into the nitty-gritty Pinterest worthy organizing projects. You could also start working on decorating your home to be what you want it to be.
To make this home organization guide easier for people to find organizing help for where they're at now, we divided this guide into categories. And everything we teach or talk about focuses on realistic and functional over pretty. That means that we teach systems that work and we don't care if you create them with torn up cereal boxes or curated collections from Hobby Lobby.
Home organization starts with your routines and builds into a home management system.
Home Management
A good home management system walks you through each phase of the home skills you need to know, to run an efficient home (in the order that you need to learn them). It teaches you how to automate (remove yourself from the running of your home and free up your time), how to master the foundational skills of dishes, laundry, and schedule book, how to meal plan, how to budget, and how to set up a simplified cleaning system.
Most importantly though, it teaches you to stick with the home organization system by…
Always working with your personality (incentivizing everything with natural rewards)

Mastering the skills you need in order (so that more complex routines like meal planning are much easier)

Only doing the things that matter (because most of the things you are doing don't matter while you procrastinate on the things that do).
If you struggle with your house being constantly trashed, I highly recommend the free online training "Trashed to Total Home Transformation." It's free, they give you a workbook to go through while you take the one hour course (taught live so you can ask questions) and the results from that free training are pretty incredible.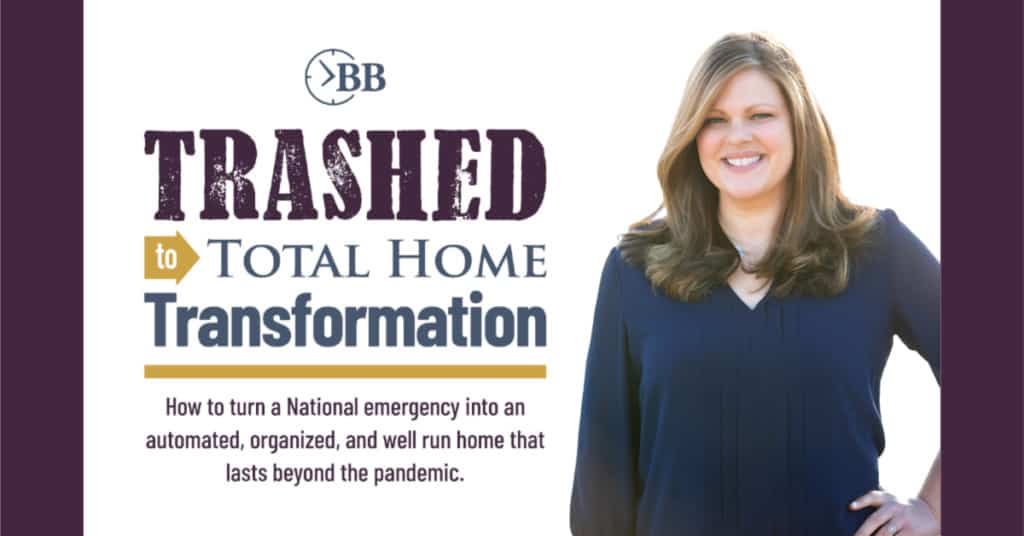 You can also go all in and get the complete home management system laid out for you step by step (with rewards and accountability built-in) in the full online course Hot Mess to Home Success. It's $97, but having everything done for you is worth the cost to get a home management system that anyone can stick to. (If you're not sure, start with the free online training!).
Home Routines
Morning Routine: A good morning routine will set your day up for success. You'll wake up a few minutes early to give yourself time to adjust (hint: try the sleep cycle app with over 215 thousand 5 star reviews). It wakes you up at your natural best time wake so you never feel groggy).
Then we'll set up a small list of items to do in the same order every morning.
Learn how to set up your morning routine here.
Evening Routine: A good evening routine helps you set tomorrow up for success.
Your evening routine will change based on your lifestyle, but you'll do the same thing as you did in the morning routine. You'll link together 3-6 activities and complete them in the same sequence every night.
It takes about 20 days for this to become a routine and then you start to do it on autopilot.
Popular Evening Routine Tasks:
Unload the dishwasher and leave it empty.

Fold and put away the laundry.

Lay out clothes for tomorrow.

Pack lunches for tomorrow.

Wash face and put on moisturizer.

Bubble bath with scented oils.

Check your schedule book and update.
You can learn more about the best evening routines here…
Habits That Lead To Success
Save Time
In this new age we're chronically over-committed and have distractions during almost every second of our day (fun fact: the average person spends over 5 hours a day on their phone which is the equivalent of 16 YEARS over a lifetime.)
An easy way to get your life under control and your home organization goals conquered is to find more time in your day to do the things you love. On average, students in Hot Mess to Home Success, are able to free up 5 hours a day (even after implementing the home management routine they learn, and yes… Most of them have jobs, husbands and kids).
Want to know more about the foundation of home organization?
You can sign up for our FREE training "Trashed to Total Home Transformation" here.
Automation
Automation teaches you how to remove yourself from the running of your home for free. It teaches you how to replace all of your errands to save both time and money. It teaches you to do a time audit and to stop doing the things that you don't enjoy like volunteering, spending time with people that are obligations, or surfing your phone endlessly (you don't want your crowning life achievement to be that you surfed Instagram for 16 years).
You can learn how to automate your errands here…
Stockroom
By creating a simple home stock room (for super cheap, we've had readers create a stockroom for just $20 at the dollar store), you eliminate last-minute errands of things you ran out of but need immediately. This not only saves time, but it saves a small fortune on impulse purchases (when you walk into Walmart for shampoo and leave with a $100 worth of stuff).
Roomba
Robotic vacuums are life-changing. And they don't need to be expensive. Our Roomba 640 came from Craigslist for $40.
Just set them up and program them and vacuuming becomes a thing of the past. (Before you get super excited, the smart mops aren't nearly as effortless and I suggest you skip them).
Stop Doing
Create a time log and set alarms to go off on your phone every 30 minutes. When the alarm goes off, jot a note of what you've done since the last alarm. Audit your time and look at where it was spent.
When you have gaps of time that you did nothing, that's fine!
We're not trying to create productive robots here, we're creating a life that you actually want to live. We're trying to replace things you don't really like doing, with things you enjoy doing. So if you spent 2.5 hours today playing Candy Crush but would have rather done something else with that time (bubble bath? Meeting up with a friend? Reading in the hammock? Park trip with the kids?) then we want to eliminate the Candy Crush.
Ultimately our goal is to design a day that you're super excited to live instead of having long periods of time where you procrastinate or fill up time with things that are obligations or just don't excite you.
When you find things in your time audit that are important but that don't excite you, ask yourself "what would make me excited to do this?" For example, I HATED picking up the kids from school. Everyone was always in a crabby mood, hungry, and the whining started as soon as they got in the car.
When I asked that question, I realized I would love picking them up if the kids were in awesome moods and there was no whining. So, I did my best to create that. I packed a box of granola bars and water bottles in my purse and started a tradition of "school soundtracks" (where I blast their favorite song as they get in the car).
I took something I didn't enjoy and turned it into one of my favorite parts of the day.
Being on Time
The only surefire way to be on time is to set up and consistently use a schedule book. And one of the best tricks to being on time is to ALWAYS without fail, record the time of the event as 15 minutes before it actually is. So, for example, if you're supposed to meet someone at 12, write down 11:45. If school starts at 8, always say to yourself "School starts at 7:45."
If you don't change your habits, you'll still be "running late" every day, but if you do make those small changes you'll end up on time. As your other habits change and you get more organized, you'll start arriving places earlier and have more time to prepare for events and meetings.
Meal Planning
Meal planning is an essential element of home organization but it's a vast subject that can't be covered here. There are tricks to making a simplified meal plan that ANYONE can stick to though… so if you need help in this area, you can learn how to master meal planning here.
Budgeting
Like meal planning, budgeting is a crucial part of home organization but it's essential that you set up a budget that works with your personality so that you can actually stick to it. Otherwise, it's just a wishlist.
You can learn how ANYONE can set up and stick to their budget (no matter how many times you've failed before) here…
Home Management Binder
You need a central location to keep track of your schedule, your family, and your home management system. The Home Success Planner combines everything you need into one simple binder system that ANYONE can keep up with (even if you're chronically disorganized).
The planner handles automation, budgeting, meal planning, cleaning, your goals, and your schedule in an easy to use format that anyone can keep up with.
If you go through this link, you can get the Home Success Planner at a discounted price of $9.
Decluttering
Before you start "organizing" with the baskets and bins, you need to declutter an area. If you don't have a strong consistent focus on removing unuseful and unwanted things from your home, then you'll never be truly organized. We suggest decluttering for 15 minutes a day (but that's unrealistic unless you've also implemented automation and incentives into your home management system) so that you consistently have 15 minutes to declutter (and with this motivational hack incentives, you'll actually enjoy doing it).
If you find you don't have the time to declutter consistently, then you should take the FREE online training "Trashed to Total Home Transformation."
(Hint: The training has a workbook for you to work through during this one hour class and our readers have had some pretty insane results from this free one-hour training!)
You can sign up for the FREE training here…
Once you have 15 minutes free and clear every day for home organization…
Grab a bag.

Set a timer.

Start tossing things.
Home Organization
Bedroom Organization:
This is a MUST READ list of organizing tips for the bedroom.
Once you have the basics down, you can scroll through more bedroom organizing ideas here…
Bathroom Organization:
The goal when you organize your bathroom is to keep all of the useful things front and center while also creating an inviting space where you want to relax.
You can find a collection of our favorite bathroom storage and organization ideas here (for both large and small bathrooms).
Office Organization:
This is a great guide to realistic home office organization. And if you're looking for more advanced organizing ideas, this article has several ideas that I use and love…
Kids Room Organization:
It doesn't matter how well you organize your kid's room unless you've instilled in them the habits to keep it up. If you don't, it's all going to end up on the floor anyway.
Fatherly has one of the best guides to getting kids to clean up after themselves here…
Once you get them cleaning up, the best kid's room organizing ideas are all right here…
Kitchen Organization:
These kitchen organization ideas are simple and easy to implement.
But, I have to tell you that we've tried EVERY spice organizing solution available, and this is the one that we LOVE. You can hang it behind the door to save space, and since we have a TON of spices we have two sets of these.
Cleaning Closet Organization:
I took 15 minutes one Saturday and completely organized our cleaning closet using some of these methods…
Jewelry Organization:
Jewelry is one of the hardest things to organize. Depending on how much you have and how often you use it, your solution will differ. The best jewelry storage ideas can be found here…
But if you ever run into a jewelry storage mirror at a thrift store (that's where I got mine) grab it! Mine is AMAZING! They're about $100 purchased new…
Makeup Organization:
I created a "capsule wardrobe" of makeup, preferring to wear a few variations of the same look. I like to keep them front and center in acrylic makeup organizers on my vanity. (hint: they're cheaper at ULTA!)
You can find some unique solutions here for storing makeup…
Mudroom Organization:
These are hands down the best ideas to create or organize a mudroom in your home (small spaces included!).
Guest Room Organization:
You can find awesome ideas for guest rooms here…
Pantry Organization:
These ideas to organize your pantry are incredible…
Hint: If you don't have a pantry, you can use an old armoire. You can find them as cheap as $40 on Craigslist or Facebook Marketplace. And it's a great starter piece to paint.
Freezer Organization:
You can organize your freezer in as little as 15 minutes using these tips…
Note: Cheap old masking tape is the best freezer label in the world).
Linen Closet Organization:
You can find ways to organize those here…
Closet Organization:
You can learn tips for organizing closets here…
Capsule Wardrobes:
We've been using capsule wardrobes for a few years now and they make everything "clothing-related" much easier. You can learn how to get started here…
Bookshelf Organization:
If you're looking for Pinterest worthy layouts…
When you actually want to put books on your shelves…
Paper Organization
Bills
Paperwork is a key area of home organization. Leave a small basket in an easily accessible area of your home. When mail comes in, immediately throw any bills into this basket so they can be opened and dealt with during your budget meetings. Include a checkbook, a pen, stamps, and envelopes inside that basket.
Every week, when you do your budget meeting, go ahead and pay any bills and then immediately mail them out.
Pro tip: Use a separate checking account to transfer the amount of the check you just wrote, then you never have to worry about balancing that checkbook. Just transfer money to the separate checking account, send the check and go about your business.
This is the number one way to prevent overdrafts with people that suck at budgets.
School Work
Parents fall into two camps on this. Some parents want to keep everything that junior does. And some parents want to throw it all out, the second it comes in.
Keeping Everything: Keep one box or drawer in your home as a holding area for ALL completed school work and notes that the teacher sends home (that don't need a response). At the end of the year, have junior sort through it and choose his favorites to keep. You can either keep those in storage or snap a photo and store them on a cloud drive like Apple or Google.
As a person whose mom saved all of my work and then gave it all back to me when I was 38… I don't really get saving it all.
I do, however, buy them each a thick coil bound art book every year (and sometimes twice a year) and give them washable crayons, markers, and pencils and I keep those. They're dated- they're truly creative (since there's no prompts it's just whatever comes to mind) and they're neatly organized. Scrolling through the changes in just a year (at the ages of 5 and 7) is kind of amazing.
If you don't want to save it all, it's still helpful to collect it in a box and then discretely recycle it when junior isn't watching you trash his hard work. You can put special items up for display.
Respond immediately to anything from the school that needs a response and then load it right back into the book bag.
Medical
Depending on your health insurance, keeping up with medical bills can be a full-time job.
(We use Liberty Health Share which is amazing, cheap and has exceptional coverage. But, it definitely feels like a full-time job keeping up with what they need. Additional notes, what has a balance after the insurance pays, etc…
There is always something that I need to resolve.
An easy system to handle this (and what I do) is just keep the medical bills in the bill basket. When I get a bill from a medical provider, I look it up on my insurance website, see the status, and do the next steps. I take notes right on the bill and I throw out any duplicate bills as long as they don't have new information on them.
P.S. If you have Liberty, it's SO much easier to mark yourself as self-pay and put an extra $200 a month into a medical account to use for medical issues, we save $700 a month by using them plus another 11k a year in our deductible so it's well worth the effort). Then let Liberty reimburse you for costs (which you put right back into the medical account, closing out extra at the end of the year, conveniently at Christmas).
File ordinary lab results in your "Red File" (a file in your home where you store your most important documents like S.S. cards, medical records, death certificates, birth records, insurance info, etc.).
Note: If you have a crisis health condition (like cancer) you'll want to create a separate spot to keep all of the paperwork, medical records, tests, and information related to your diagnosis.
I hope you never need it, but if you do you can grab this FREE Cancer Binder Pack which will walk you through everything you need to know to get cancer-related information organized…
Legal
Keep in mind that you can use something like Google Drive or Evernote. They keep papers online so you don't have to keep the physical copies. I usually only keep things that go in my Red File (super important documents). Everything else gets stored online in Evernote where you can search the text within the image (crazy right? Welcome to the future).
Evernote is usually a MUCH better way of handling that stuff since it's also easily shared.
If you are dealing with family court paperwork, you can learn to organize that here…
Dealing with divorce paperwork, you can get tips on that here…
If you're managing other legal paperwork, you can learn about that here…
Stationary Organization
I ADORE stationary and am likely one of the last relics to still send out handwritten notes.
(Join the movement guys, we need something besides bills to look forward to!) But, to keep it easy, I only stock ONE type of stationery that can be customized for birthdays, thank you's, sympathy, etc.
I'm in love with all the little square photo note cards from Erin Condren and usually get those once a year when they go on sale. (Hint: Shutterfly practically gives similar ones away during December for their Christmas deals).
Hint: When we were on a super tight budget, I just bought plain white craft folded cards from Amazon and used a cheap initial stamp on the front of the card to make cheap personalized stationery.
If you have the budget and inclination, you can upgrade to gorgeous address stamps so you never have to write or type out your address ever again (I even use them on bills).
Hot Mess to Home Success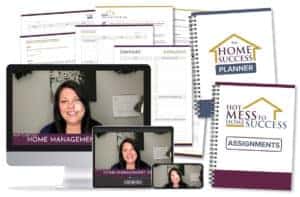 If you've read all of this, are super overwhelmed and have no idea how or where to start…
You should upgrade and get Hot Mess to Home Success.
It's a comprehensive step by step course that teaches you how to manage all aspects of your home no matter how bad your situation is right now.
The course works with your personality (and your specific situation) to create a custom plan.
We can help you learn to manage your…
Dishes

Laundry

Schedule book

Meal planning

Budgeting,

Cleaning routine
In less than one hour a day.
But before we do that, we teach you how to automate a ton of stuff in your home (without paying for it) to give you hours of your day back.
And this is a proven system that's been field-tested by thousands of people. People that have tried everything and could never keep their house clean or stick to a budget.
Like Jenn, who said "I used to struggle with absolutely everything. I married a man with 4 amazing kids and suddenly found myself drowning in dishes, laundry, and cleaning."
"There was NEVER enough money to cover everything and cooking meals that everyone would eat was impossible. Then my dad got cancer and I also became his caregiver. The house and my stress level went from bad to worse overnight."
"I got this course (Hot Mess to Home Success) in desperation sitting in an ER waiting room at 3 am. I thought there was no way it could really help me since my situation was so unique with 4 step kids and being a caregiver for my Dad. I've always been a hot mess, but this was a whole new low for me."
"Fast forward three months into the course and I meal plan regularly and stick to it (that's never happened before). I use a planner every day. I have no dishes and laundry backed up! And, I have significantly more time to do the things that matter (like help my family battle cancer)."
"You don't even realize how much of a difference this stuff makes in home organization until it becomes your lifeline. I can't imagine going back to how I used to live and I'm glad I never have to. I'm really grateful for that 3 am purchase!"
You can learn more about Hot Mess to Home Success here…
Planners and Printables
Home Success Planner
:
If you're the type of person to buy tons of planners and then never stick to them… Let me walk you through a foolproof system that's built for people who have ADHD or are hot messes. If it works for them, then it will definitely work for you!
You can learn more about the planner here…
Our Favorite Home Organization Posts
THE ONLY HOME MANAGEMENT SYSTEM THAT WORKED FOR ME.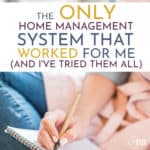 SIMPLE HOME MANAGEMENT SYSTEM: LESS TIME & BETTER RESULTS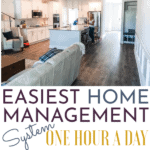 THE EASIEST HOUSEHOLD MANAGEMENT ROUTINES EVER (EVEN IF YOU HAVE MENTAL HEALTH ISSUES).
7 ESSENTIAL LIFE SKILLS FOR KIDS THAT MAKE SUCCESSFUL ADULTS.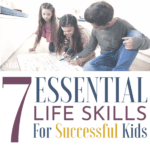 THE BEST PLANNER FOR ADHD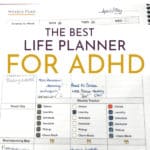 LIFE CHANGING NEW YEAR'S RESOLUTION IDEAS THAT ANYONE CAN STICK TO.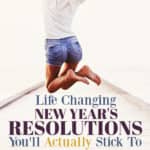 3 BASIC LIFE SKILLS FOR ADULTS YOU DIDN'T LEARN IN SCHOOL (BUT SHOULD HAVE).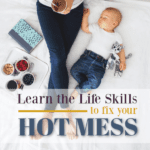 THE 3 ADULTING HACKS THAT TAUGHT ME HOW TO ORGANIZE MY LIFE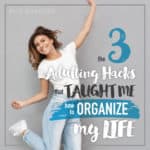 HOW TO SAVE MONEY ON YOUR NEW YEAR'S RESOLUTIONS…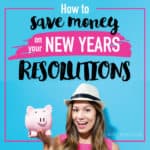 3 EASY HOME HACKS THAT WILL CHANGE YOUR LIFE IF YOU'RE DISORGANIZED.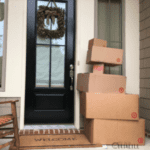 30 MINUTE CLOSET OVERHAUL CHALLENGE: 30 MINUTES TO YOUR DREAM WARDROBE!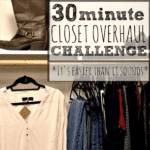 15-MINUTE SPEED CLEANING CHECKLIST: FROM HOT MESS TO COMPANY-WORTHY HOME (+FREE PRINTABLE!)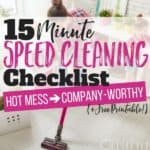 8 HOME OFFICE IDEAS ON A BUDGET (+ PICS OF MY HOME OFFICE!)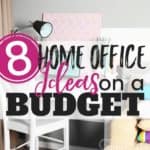 REAL LIFE LAUNDRY SOLUTIONS: 10 TIPS TO GET AHEAD (& STAY AHEAD)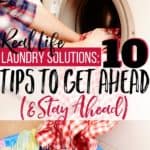 12 BUDGET-FRIENDLY CREATIVE STORAGE IDEAS
ORGANIZING ON A BUDGET: 8 CLEVER TIPS THAT WON'T BREAK THE BANK
TOP 10 TIME MANAGEMENT TIPS FOR BUSY MOMS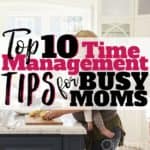 ULTIMATE DAILY ROUTINES THAT WORK: A STEP-BY-STEP GUIDE TO CREATING YOUR OWN!
MY 2017 LIFE PLANNER PICKS!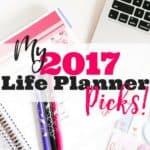 8 BUDGET FRIENDLY HACKS TO TAKE YOUR KITCHEN FROM HOT MESS TO ORGANIZED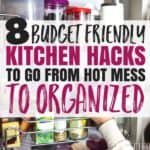 THREE STEPS TO A CLUTTER FREE GARAGE!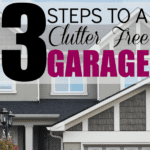 DIY ONLINE LIFE SKILLS COURSE: 6 STEPS TO GETTING YOUR LIFE TOGETHER
ORGANIZING TOOLS FOR EVERY BUDGET
TIME MANAGEMENT SYSTEM FOR THE SEVERELY OVERWHELMED