1/15/20: If you're looking to get out of debt and get your finances in order, then you have to get the 90 Day Budget Bootcamp! This FREE program has transformed the lives of over 65,000 families and walks you step by step through the proven techniques that let you reduce your expenses without sacrificing, create a budget that's realistic, and a fail proof strategy to actually stick to your budget.
Grab it while it's still FREE here!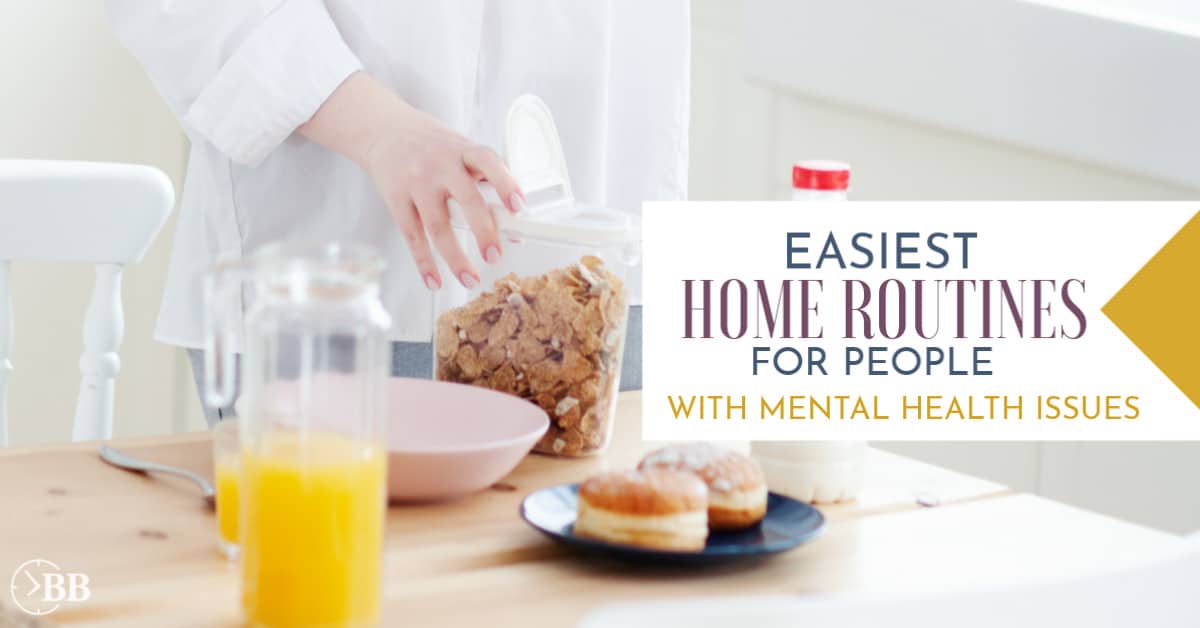 You know that feeling of complete overwhelm and total chaos that comes with raising a family, household management and maintaining a marriage?
What if you're also struggling with a mental health issue?
In this post, Reta Jayne from ConfidenceandChaos.com outlines exactly what she did to get her home and her life under control. And as an unexpected bonus, the big impact those changes had on her mental health.
If you're struggling with the issues that come along with chronic disorganization and household management we can totally understand. You can sign up for our weekly newsletter here…
Here is what Reta had to say…
Do you feel overwhelmed with your home & your life? And — dare I even say it?! — do you feel like a failure? Or maybe life is just plain chaotic & you need more of a sense of control.
Then add in mental illness & magnify all the above. Either way, I am talking to you if you think you might be a lost cause on the domestic front, but still secretly are hoping for a miracle. You can learn how to conquer household management when you have mental health issues.
I am no expert in household management.
Faaaaaaar from it. However, I have learned several things over the past few months. I was thoroughly overwhelmed & I did feel like a failure. (Yes. I am saying it! You don't have to, but I am.) I was caught in a rut, a seemingly never-ending circle.
I was at home with my daughter. My husband worked full-time. My grandmother had moved in with us a little over a year before & was just diagnosed with cancer. On top of all of that, I was an online college student, but barely getting by with my studies.
Let's just put it this way: I didn't feel accomplished at anything I was doing. PLUS, my house was a mess & we were rummaging for clothes on top of it all.
Something had to give.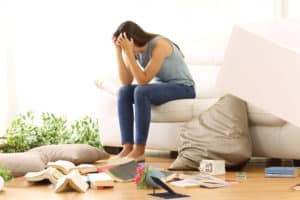 But I clicked through to purchase before I even thought about it. I knew I needed it! Without question, I definitely needed SOMETHING! I couldn't keep on the path I was on.
I have struggled with bipolar disorder & the depression that goes along with it for years.
Not only did I feel like a hot mess, I really was a hot mess — or at least I thought I was. It's like a roller-coaster ride I can never get off! BUT anyone who battles with bipolar disorder can tell you, it is like driving a car with a manual transmission when everyone else gets to drive an automatic: I simply must learn when to shift.
So, Hot Mess to Home Success has been a FABULOUS tool for me to keep my overwhelm at bay & help me learn to shift when necessary.
Let me explain.
When I got the course, I dove right in. Because of my mental illness, I knew I could easily get tunnel vision or overwhelmed by it; there was an equal chance of either! (Joy! Right?) So, I went into the course with the mentality that I was there for the knowledge. I needed to learn how to conquer overwhelm and household management — especially because of my mental health issues.
If you are one of the thousands of people who were never taught the basic skills needed to take care of your home and family, the Hot Mess to Home Success program was designed to help you get your home (and your life) in order so you can spend your time doing the things you love.
Hot Mess to Home Success is only open once a year so your best bet is to get on the waiting list here…
I made sure I kept an open mind.
There were many prompts to do the program in order, which I can see was very sound advice. However, that wasn't always prudent for me. And that's okay.
I made sure I knew the reasoning behind each step, but if something thoroughly overwhelmed me or was not practical for me in that precise moment, I didn't beat up on myself over it.
Case in point, I read but didn't really implement most of the meal prep portions of the course right away. I had a very basic process in place already. And, though I want to improve, I really needed to get my house under control more. I needed that impact.
The biggest impact of this course has been loading the dishwasher & having my counters clear & clean every night AND doing ONE load of laundry a day. In the course, Rosemarie even encourages us to NOT do more than the ONE load of laundry, so we DON'T overwhelm ourselves!
SO helpful! I totally would have burnt out or wound up with piles all around again!
Rosemarie has a way of taking this simple — but NOT EASY — domestic task & making it seem manageable.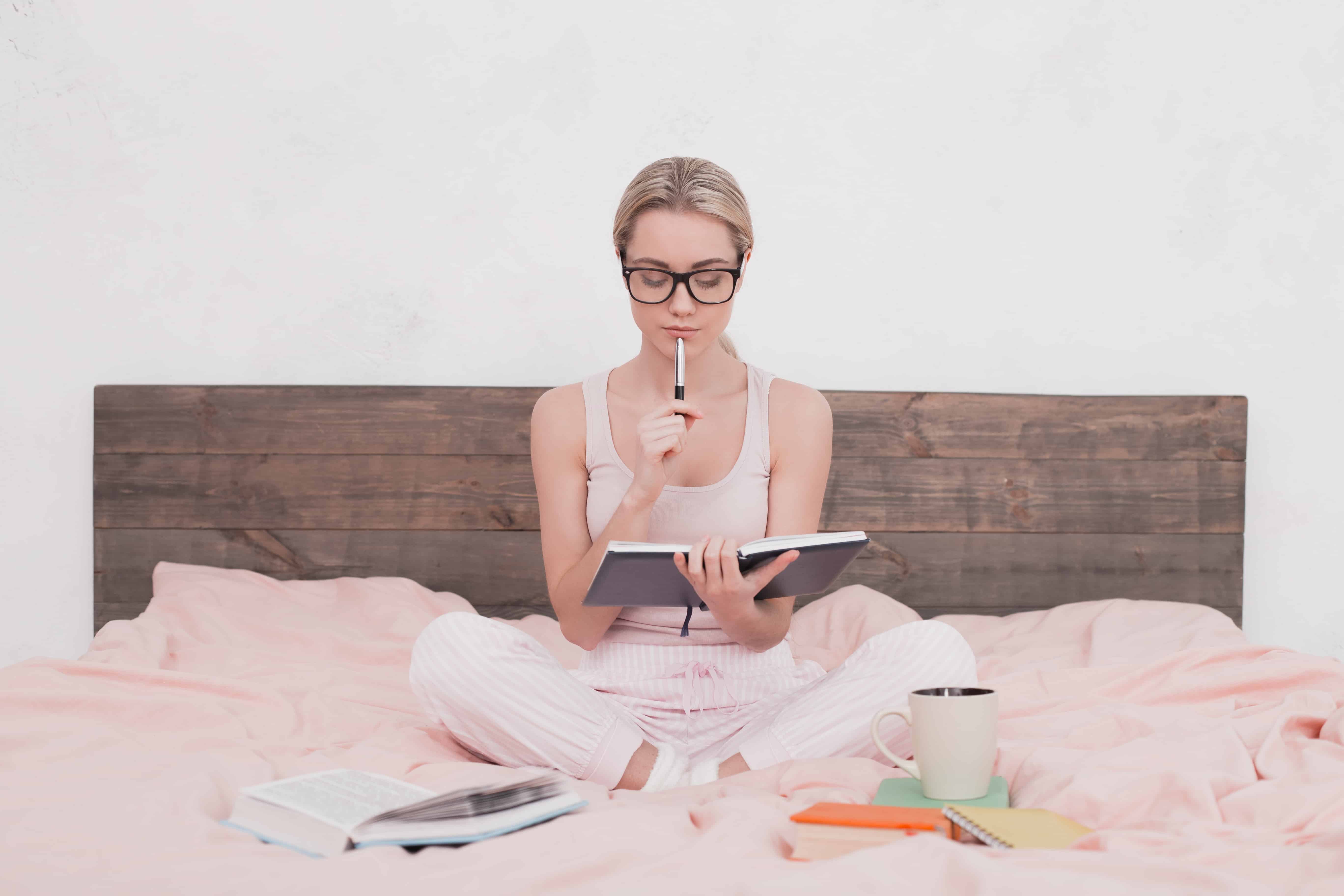 So weird! So, loading the dishwasher daily & doing laundry regularly is creeping into my routine. It doesn't seem insurmountable, even on my worst of days.
I even catch myself unloading the dishwasher while breakfast cooks on the stove or grabbing laundry to load before heading out of the house. Without even thinking about it sometimes, I find myself doing these things! I never would have thought I could say that about myself before! It's a real confidence booster!
You can check out the Hot Mess to Home Success course here…
This isn't to say I now am a domestic goddess or something!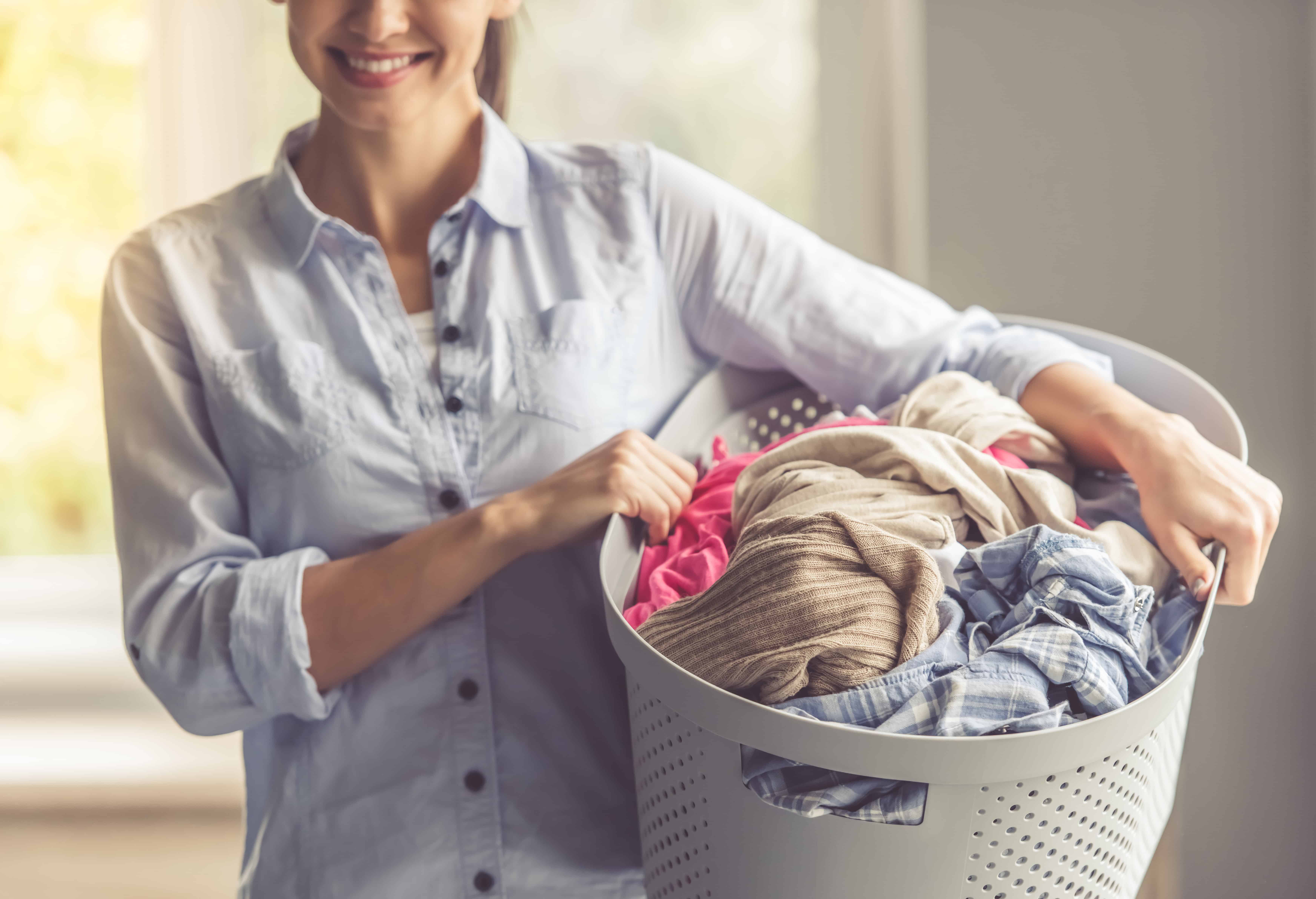 The point is, when I do get behind now, it is SO MUCH EASIER to recover from by having ONE (what I am calling) "REBOOT" day. I take a day to fold all the clean laundry & put it away & run the dishwasher a few times to get "caught up" again.
It is a night & day difference!
My mental health is SO much better too!! I even rewarded my good streaks of consistent behavior by hiring some ladies to come for ONE hour every couple of weeks to tackle my worst areas of my home that stress me the most.
They do that while I do something else productive (other housework or schoolwork or blog work) & it turns into a REALLY productive day! That has been a TREMENDOUS help & WELL worth the investment!
You can jump on the waiting list for Hot Mess to Home Success here…
I never would have gotten over this hurdle without Rosemarie's course.
Or, at least, it would have taken me MUCH longer to make this kind of progress on my own. There is something VERY freeing to have someone else just line it all out for you.
So, if you've struggled as I have struggled, battling household management and overwhelm with your home, especially if you also deal with mental health issues as well — go as slow or as fast as you feel able. But, just dive in! You can learn how to conquer domestic overwhelm when you have mental health issues!
Don't just think about it; actually, do it.
Follow the best you can with what you have. You can always go back through it again later, right? Done is better than perfect, so go forth & DO. Believe you can & it will happen! You really deserve it!
P.S. If you're feeling like no matter what you do you can't get your house under control (not to mention your budget!) we completely understand. If you are sick of spending all day "catching up", only to have it completely trashed again in a few days, then you should check out our FREE training "Why Your House is Trashed: The 3 Step Shortcut to Transform Your Home For Good With No Extra Time" which will walk you through how to break that cycle once and for all.
The training will walk you step by step through the three foundational routines that will help you manage all aspects of your home no matter how bad your situation is right now.
Implementing this core foundation allows you to work with your personality (and your specific situation) to create a custom plan to manage your dishes, laundry, schedule book, meal planning, budgeting, and a cleaning routine in less than one hour a day. You read that right, ONE HOUR A DAY.
If you want to take it a step further, we can teach you how to automate a ton of stuff in your home (without paying for it), giving you back HOURS of your life (yes, even your crazy life!). Then once you get the foundation set, we move on to more complex skills like meal planning, budgeting, and cleaning.
This is a proven system that's been field-tested by thousands of people and teaches you to manage your life, not just your home. People that have tried everything and could never keep their house clean or stick to a budget.
Like Jenn, who said "I used to struggle with absolutely everything. I married a man with 4 amazing kids and suddenly found myself drowning in dishes, laundry, and cleaning. There was NEVER enough money to cover everything and cooking meals that everyone would eat was impossible."
"Then my dad got cancer and I also became his caregiver. The house and my stress level went from bad to worse overnight. I got the Hot Mess to Home Success course in desperation sitting in an ER waiting room at 3 am. I thought there was no way it could really help me since my situation was so unique with 4 step kids and being a caregiver for my Dad."
"I had probably always been a hot mess, but this was a whole new low for me. Fast forward three months into the course and I meal plan regularly and stick to it (that's never happened before), I use a planner every day, I have no dishes and laundry backed up (!) and I have significantly more time to do the things that matter (like helping my family battle cancer). You don't even realize how much of a difference this stuff makes until it becomes your lifeline. I can't imagine going back to how I used to live and I'm glad I never have to. I'm really grateful for that 3 am purchase!"
If you are ready to get started, you can sign up for the FREE one-hour training "Why Your House is Trashed: The 3 Step Shortcut to Transform Your Home For Good With No Extra Time" here…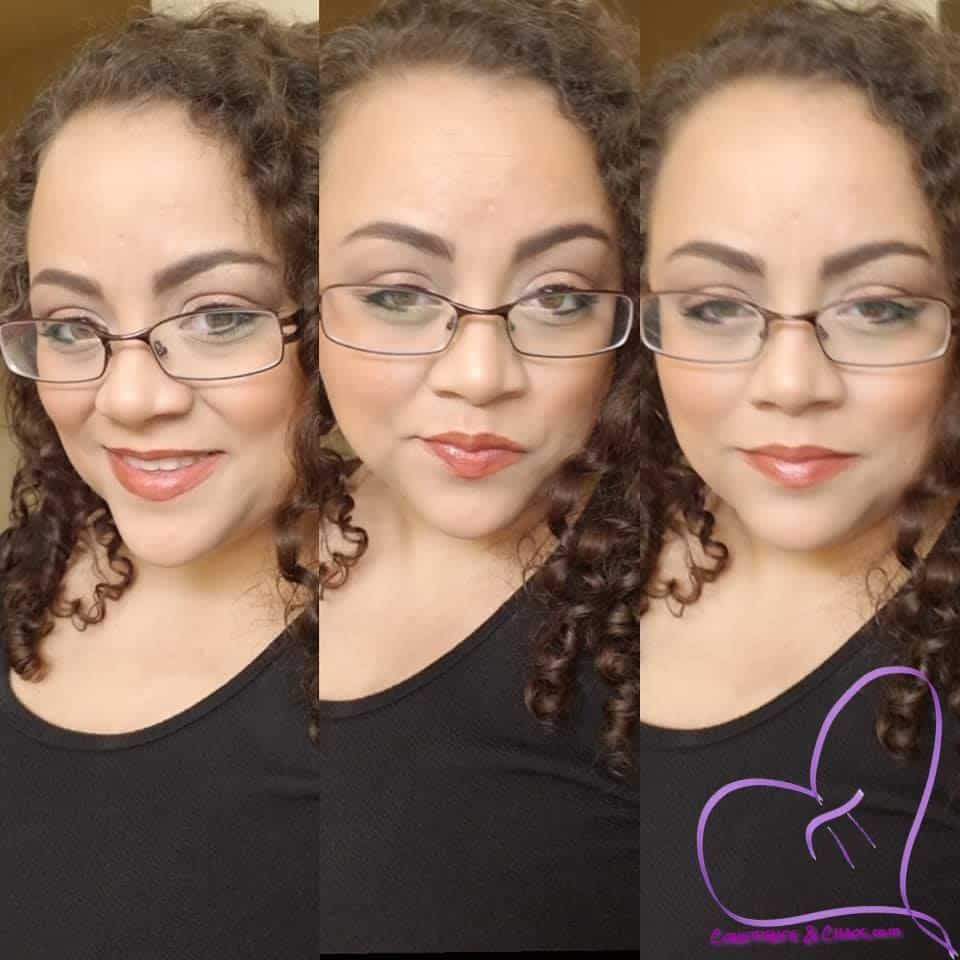 Reta Jayne runs Confidence & Chaos, a blog & business dedicated to building confidence & learning to embrace life's chaos. She is a thirty-something wife & mama passionate about mental health, Sweet Minerals & direct sales, blogging, & her Christian faith. You are welcome to come hang out at http://confidenceandchaos.com. No matter what, always know how VALUABLE & uniquely BEAUTIFUL you are. <3