We have more requests for an Ibotta review than any other app. Which makes sense since the Ibotta app is a simple way to save money every week on groceries. But, is it worth it? Let's find out. (Want to cut to the chase? It's TOTALLY worth it!)
For a limited time, you can even get $10 to try Ibotta by using this link to join!
Update: 4/5/20 I know how stressful finances are right now with stay at home orders and the pandemic. I also know that I'm uniquely qualified to help you. I've helped hundreds of thousands of people get out of the paycheck to paycheck cycle (after trying and failing for years), by teaching them how to work with their unique personality to actually stick to a budget.
I'm giving you access to the insanely popular 90 Day Budget Bootcamp for FREE. Because I know that this program will change every aspect of your life. Take a look around. Because this is the LAST DAY you will ever sit around worrying about money. Let's get to work.
Join the 90-day Budget Bootcamp for FREE here…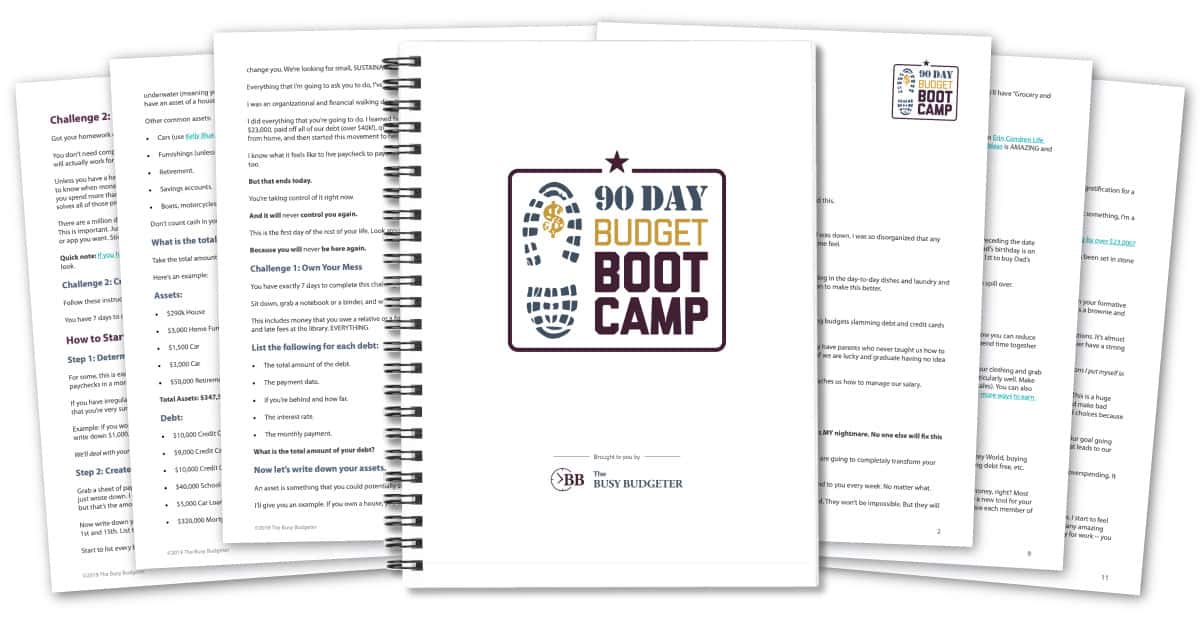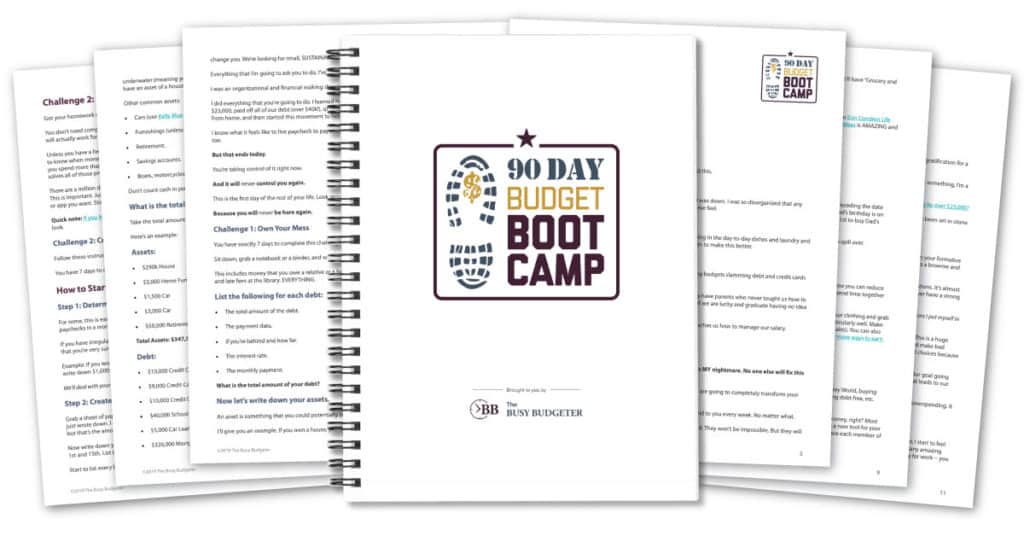 Have you ever seen something that you thought you would really like but don't have the time, money or motivation to try it for yourself? Maybe you saw the post on Pinterest about making cinnamon rolls in a waffle iron? Maybe you saw on Facebook that someone made a week's worth of salad stuffed in mason jars and really loved the idea but didn't want to waste all of that salad if they got soggy the second day. You've come to the right place!
Every Wednesday, we take an idea that we're interested in and give it a try. We analyze the time, effort and cost, and decide whether it was worth it or not. If you want to cut to the chase, Just look at the last paragraph to determine if it was worth it. This week we're doing exactly that by giving you an Ibotta review to see how much you can save on your groceries with this free app.
One of my Facebook friends posted her yearly account balance with programs like Ibotta. She had "made" (or saved, depending on how you look at it), over $600 in a year using programs like this. Surprisingly, the comments on her status were pretty negative.
Most people seemed to think that she would have had to spend too much to "save" that amount. I knew it was a legit way to save but hadn't had time to branch out into it. So, I added it to my new series, "Worth It Wednesday" to find out for myself.
It was clear we need an Ibotta app review.
What is Ibotta?
It's a FREE app that lets you get cash rebates (not points to track or any of that) on STORE BRANDS (or actually, any brand).
If you just buy the cheapest item (usually a generic or store brand), then you need this app. You get small cash rebates (about 20 cents) on things like milk, apples, shredded cheese, frozen veggies, tomatoes, bananas, eggs, bread, and pasta. You can buy any brand of those products and still get the rebate.
They have tons of other rebates on national brands as well, including organics. Companies like Ragu, Seventh Generation, Pampers, Hormel and more have rebates available. Often the national brands are worth more (like $3 off a bag of Pampers Diapers).
It gets better though! You can also earn money from team rebates. For example, this month, if your team earns $10 in a month, and you earn $5, you'll get a bonus of $2. If your team continues to save, you can earn more and more. Which is why you want to be on my team!
I can help you earn bonuses because I use the app like crazy. I'm up to $18 in rebates from the last two weeks alone! Thanks to my friend Kerri Ann, I earned the $2 bonus and now I'm working on an additional $3! Make sure that you sign up under this link so that you can get the team bonuses!
Of course, I've already cashed out my $18 to make absolutely sure there were no issues. I chose to have it transferred straight to my Pay Pal account and the money was there within 5 minutes of hitting the cash out button.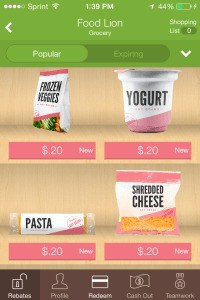 How much time does it take to use Ibotta?
No Ibotta review would be complete without breaking down how much time you spend to save money though.
For this week, I used 16 generic brand rebates. It took me 5 minutes total to unlock the rebates (you watch a 15 second Ibotta ad for each). Really, though, I would only count half of that time since, I was working on my grocery list and only pausing enough to hit play. I verified the purchases in store (it took me less than a minute for all- I just kept the app up and swiped the barcodes as I put them in the cart). When I got back in the car, I uploaded the receipt before I even drove away using the app (I just lay it on the steering wheel and took a photo), Which took me less than a minute. In total, this took me less than 7 minutes.
What did I save?
This week, just on the generic "any brand" offers, I saved $3.20, this would equal out to be $166 in a year.
Last week, when I couponed, I've saved $9.70 by spending less than I usually do on groceries through couponing combined with the Ibotta app. I was able to snag $100 worth of groceries for $50 in one trip and $120 worth of groceries for $60 in another trip. I'd have to keep getting lucky with high dollar rebates on things I use, but let's just say that happened, I could save $504.00 in a year. Not to mention bonuses, anywhere around $60 a year in team bonuses (assuming a conservative $5/month team bonus earning).
Even, if you don't coupon at all, and you only buy a few basic groceries a week, a very conservative estimate of $2.00 a week would lead to a yearly savings of $104. Even at that rate, you'd be eligible for team bonuses assuming the other members of your team are using the app (which is why you should join my team!), so add in another $2 a month and you're up to $128/year.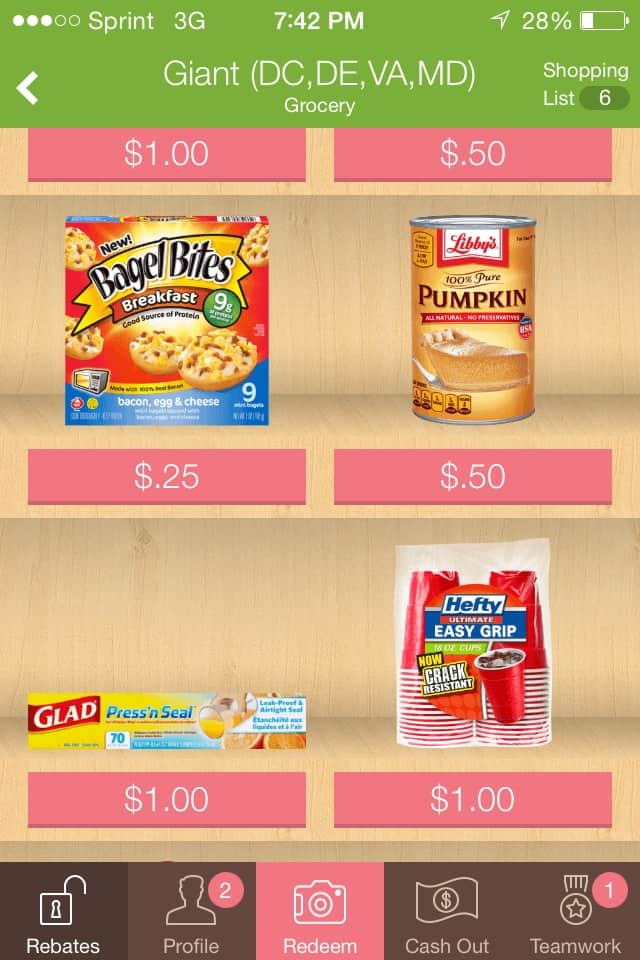 Ibotta Review- Well, Is it worth it?
Yes! This is an amazing saving opportunity for people that are too busy to coupon!
Now, I'm not bashing couponers! I love coupons and have started using them heavily. But a lot of you may not be ready for that. You may be overwhelmed handling what you have now and don't want to pile on more. I completely get that.
This is why you need this!
It's such a painless way to save and when you combine it with Receipt Pal and Receipt Hog (I'm up to $3 in each for about 2 weeks of receipts), it really adds up, especially if you just leave it in your account to cash out right before the Holidays. Wouldn't an extra $200 or so be welcomed right before Christmas?
If you coupon, this is a no-brainer. You can use the Ibotta app in addition to store sales, and coupons, so it's one more way to get free or almost free products.
Heads up: For a limited time, Ibotta is giving you a $10 bonus when you get your first rebate back! You can grab that here.
P.S. Don't forget to use this link when you sign up so I can help you earn the bonus cash: https://ibotta.com/r/fcetinx
P.P.S. If you clicked on any of the other links in this email for Ibotta and are now staring at this going "Doh! I wanted to be on her team!", fear not! All the links on this page are for my team. 🙂
Other Recommended Money Saving Apps:
Other Ways to Save Money with Apps:
Most Popular Ways to Make Extra Money:
So, that's my Ibotta review. Did you learn anything new?
This post may contain affiliate links. Purchasing a product using that link will not change your purchase price, but I may be paid a percentage of your purchase for referring you to the product. I never refer products that I wouldn't use myself or don't love.
This post may contain affiliate links. If you click & make a purchase, I receive a small commission that helps keep the Busy Budgeter up and running. Read my full disclosure policy here.