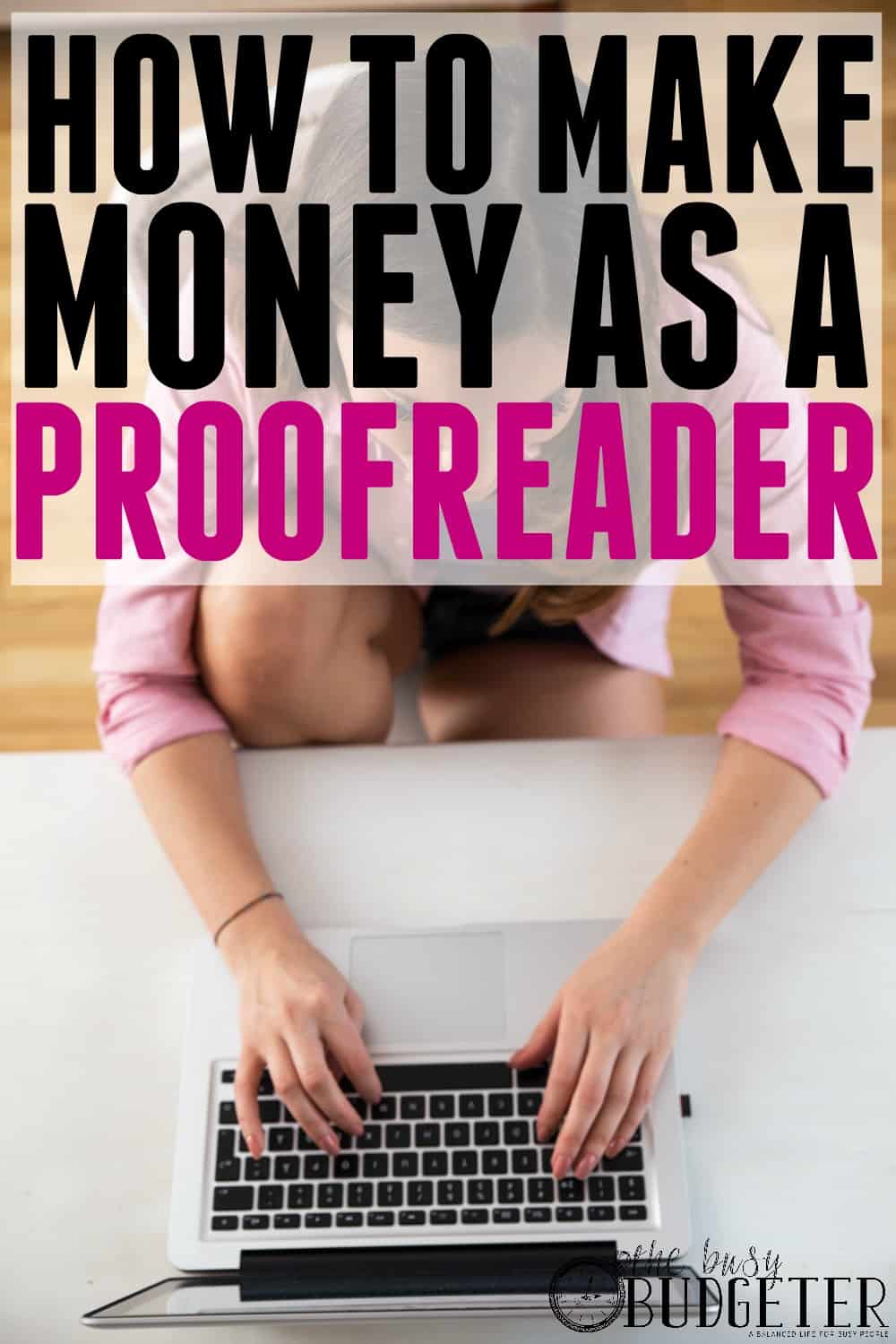 This is a guest post from Adrienne Luedeking of Fruitfully Alive. I absolutely love her story because it shows that there are a million ways to work from home. My story is similar.
How I made $30,000 in 10 Months as a New Proofreader.
About a year ago, I was fired from my job as an online consultant because I wanted to take a month off to study abroad. I was a college student with big dreams and small pockets.
It was a small, part-time job that made me miserable, but it paid well and I was frustrated to lose it.
But I also wanted to find a better, more flexible job that suited me. I wanted something that could support me while I pursued my dreams of being an actor, producer, voiceover artist, and blogger! But I also wanted my job to be interesting!
So I made a list of what I wanted out of a job and began to scour the recesses of the Internet for an idea. And that's when I encountered Proofread Academy, an online course which teaches you to become a proofreader.
What is Proofreading?
I was hesitant at first because I thought the online freelancing world was saturated by proofreaders and editors, but I realized that proofreading requires specific skills that must be learned. My gut was telling me this was what I was looking for. So, I took the plunge and signed up for the course.
You can proofread while traveling!
Moments after beginning the first module, I knew my instinct had been right. This was exactly what I wanted. I could proofread on my iPad which gave me the flexibility to work from anywhere I wanted!
I took the class seriously.
I tackled the modules and learned the nuances of proofreading.
Once I finished the course, I felt prepared to launch my business and seek clients. I worked on preparing my marketing materials: website, email signature, logo, etc. I was optimistic and ready to work.
$3,200/month in the first month!
I reached out and grabbed my first client, and one month and several clients later, I calculated my earnings at a little over $3,200. I was ecstatic. This job was perfect for me.
I make my own hours.
What do I love about it? I love that I make my own hours. I am my own boss; I seek, accept, and sometimes reject clients. Since my interactions are all online, my clients are from all over the country! I'm not limited to my own area.
Being able to proofread from my iPad and laptop means I can work wherever I can get WiFi.
Build trust with your clients.
An unexpected benefit of this job is the relationships I've built with my clients. We trust each other. They trust me to catch the errors they missed and e-mail the changes back to them on time.
I trust them to send me work that is ready for proofreading and not riddled with errors on each page, and I trust them to pay me.
Yes, in the freelancing world it can be all too easy for a client to ignore an invoice. Fortunately, I've been proofreading for ten months now, and I have never had that happen.
The drawbacks.
What don't I like about this job? Sometimes I have to work late hours if a clients transcript has been requested urgently; they may send it to me and need it back within a few hours. This means I sometimes have to drop what I'm doing to help.
But even this has its benefits! A rush job means you charge a higher rate so you earn more! Another thing I don't always like is I have to be on top of my e-mail.
Clients expect you to respond promptly when they email you; they need you to confirm whether you can take a job. This means I keep my phone on me at all times.
But in all honesty, I keep my phone on me all the time anyway. 😉
$30,000 earned in 10 months working part-time!
Ten months since I got my first client, I have earned almost $30,000 working part-time hours. This has allowed me to pursue my dreams, the latest being starting my blog through which I hope to reach young adults and offer them a foundation on faith, finances, and the fruits of efficiency in order to help them pursue their dreams. I'm so grateful to have found this job and I've never looked back!
You can click here to find out how to become a proofreader here…
Would you be a good proofreader?
More Job Ideas:
Course Recommendations:
*This post has been changed and updated with current information.
Adrienne Luedeking of Fruitfully Alive is a blogger, film producer and proofreader who believes in producing art that gives young adults a strong moral message with a foundation in faith.