Every year I like to do a list called budget buys…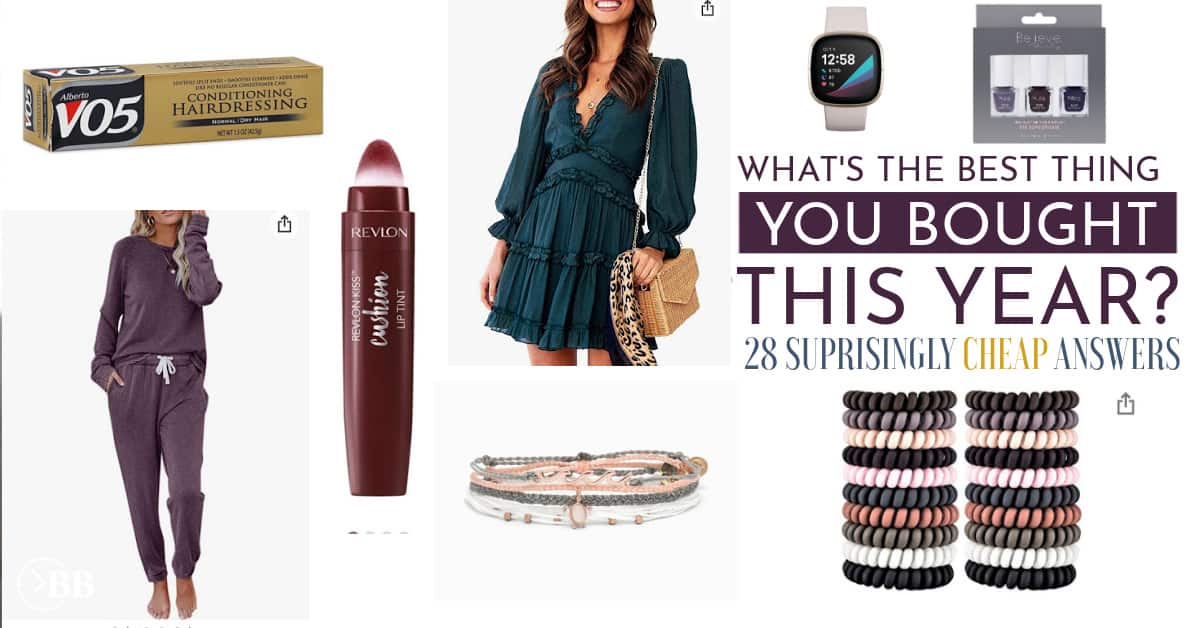 I list out the things I purchased in the last year that were completely worth the money I spent on them.
When we reduced our spending by over $23,000, our list was always on a super tight budget.
After we became debt-free, and had significantly more disposable income, you would expect the budget buys list to not be so… well… budget-friendly.
Surprisingly, that's not the case at all.
That's because for things to really wow me and impress me, the value I get from them needs to exceed the cost by a lot. That's easier to do for the $2 nail polish that beats out every high priced competitor than a super high priced item like Dysons Airwrap (which is still amazing).
Our 2021 List of Budget Buys
Believe Beauty Jelly Glaze Nail Polish: Dollar General. $2.50
This showed up in my Christmas stocking this year from Jon and I am OBSESSED. It dries in 15 minutes (like I can wash dishes 30 min after putting it on without smudging). I love the colors, and it lasts as long as normal polish (an abysmal 2-3 days before chipping for my nails) but for the price and the super fast dry time I can't get over it.
I love it more than OPI's 3 step manicure set, more than the nail polish sticker sets, and more than the Kiss Nails pop on manicure. And it's $2.50 a bottle which makes it my top budget buy and it's only available at Dollar General.
You can check out Believe Beauty Jelly Glaze Nail Polish here…
Daddy Joe's Yogi Bear Campground in NC $42/night RV site
We took the RV here in September and for the three days we spent there, we had more fun than Disney World (we're huge Disney freaks) and we spent less than $500 for three days including everything (even food).
They have activities all day long that you can bring the kids to including water parks.
While we were there we…
Tie dyed shirts

Painted ceramics

Had night laser tag tournaments

Went fishing

Played candy bar bingo

Swam in the pool

Went to the water park

Drove the golf cart around

Had ice cream

Smores over the campfire

Played games

Went to the playground

Had cookies and milk delivered by Yogi Bear.
If you don't have an RV, they have tent sites and cabins to rent too. (P.S. Yogi Bear Parks are a chain and while this is the only one I've been to, one that's closer to you may be similar.)
You can learn more about Jellystone Park here…
Target Mini "Vegan Leather" Backpack Purses: Target $27.99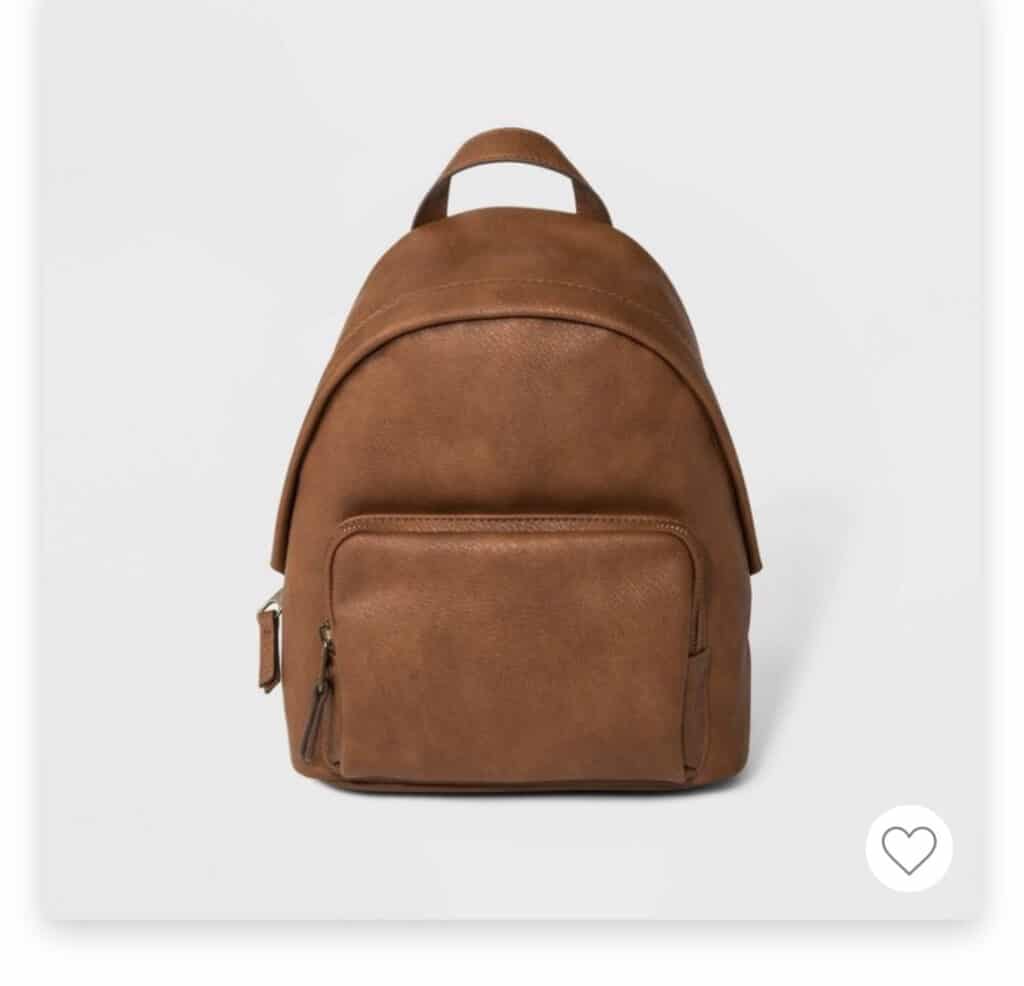 I used to get fancy coach purses etc. from ThredUp for about 80% off then I grabbed this vegan leather mini backpack from Target to use as a purse on impulse almost a year ago. One of the most amazing budget buys.
I can't imagine switching it out. It holds so much, it's so comfortable to wear even for hours and I love that Target sells belts and boots in the same material as the bag so they match… this bag is a super simple way to boost your wardrobe on a budget.
You can grab this vegan leather mini backpack here…
Thrive Causemetics Mascara: Thrive Causemetics $24
I used "blow money" to try this after caving to their Instagram ads. BEST MASCARA EVER.
I used to actually get fake lashes put on, but I like this more. It's pricey at $24 but there's no competition. The only thing I dislike about it is that you HAVE to order it from the Thrive Causemetics website, no one else carries it.
Since I can never remember my login information… I finally set it up to auto send it every 3 months and that eliminated that issue.
You can grab the BEST MASCARA EVER right here…
Telephone Cord Hair Ties: Amazon $9.99 for 20
LOVE these. When I put my hair up using these, there's no creases so I can straighten or curl my hair once and it lasts another day or two before I get a chance to wash it again.
Goodreads and the Library Combo Free
This isn't new but the pandemic really drove home how much I rely on this. I'm a voracious reader and use Goodreads to research books similar to ones that I loved. Then I reserve those books online at my local library and pick up the new books every month (I borrow a ton at a time).
Whenever the library is closed, this system fails and I realized how incredibly this really works. I'm back to using it and hope it never goes away again. I don't think I've ever borrowed less than a 3 book using this system and most are 4 and 5 stars.
You can sign up for a free account at Goodreads here..
Family Style To-Go Meals: IHop $23
IHop is my favorite $23 meal for a family of 4. Bacon, eggs, sausage, hash browns, pancakes, butter, and syrup. Ubereats can deliver but it doubles the price.
$23 to sleep in until 10 am on a Saturday and then eat a full breakfast that someone else makes? Budget buys that make your life easier. #sold.
Auden Lace Push Up Racerback Bra: Target $17
This is my absolute favorite. It lifts, it's structured… and I loved it so much I bought 3 and wear it even if it means my bra strap shows through my boatneck top. 🤷‍♀️
You can check out the Auden Lace Pushup Racerback Bra here…
Lounge Sets: Amazon $29.98
I bought a few of these and fell in love. They can be worn as pajamas, work out clothes (in the winter or they have short sets for summer), and I didn't feel like I was wearing pajamas if I ran out to a store in them. I basically lived in lounge wear and ball gowns this year, there was no in-between) 🤣
You can see the lounge sets that I love on Amazon here…
Real Wood Dressers- Facebook Marketplace $100-$250 (or cheaper)
We bought 4 dressers and 2 nightstands this year, each for between $100-$250 on Facebook Marketplace. They were each real wood dressers that someone refinished in white farmhouse style chalk paint and I love them.
Fun fact: this is a great side hustle if you have the time and love projects. You can grab wood furniture for cheap or free, paint and refinish and then sell them for a higher price. The quality of old wood dressers are amazing and there's nothing new on the market that can hold a candle to these dressers.
White Couch: Ikea $449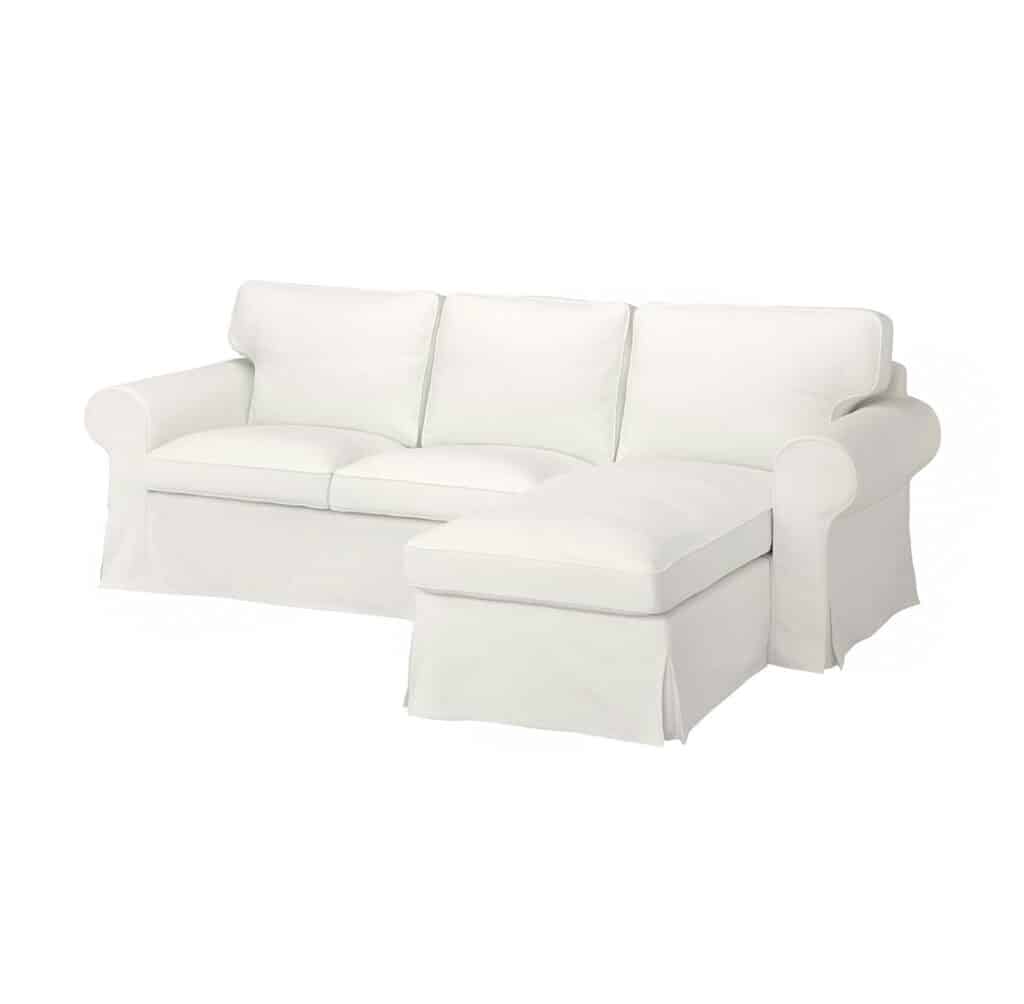 One of the best budget buys ever. We had this couch for years and years (I ran a home daycare with it!) and I loved how you could easily take off the cover, wash it and then put it back on again. We replaced that couch with a custom Pottery Barn couch when we moved three years ago and thought we were all fancy.
Worst idea ever. That couch was destroyed by year two (fun fact: Pottery Barn should really have removable covers on their couches). We got the Ikea couch again for the RV in white and we let the muddy dogs jump on it, eat ice cream on it, and then bleach it completely white again, no problem. I wish I bought that one for the living room makeover too.
You can check out the Ikea couch here…
Zero Gravity Chairs: Amazon $109 for 2
We bought these to keep with the RV and ended up taking them EVERYWHERE. To the waterpark with the kids (where we'd lay out and read books) to the kid's soccer games, to the backyard campfire. They're light and easy to carry, insanely comfortable and I can't imagine going back to plain old camo chairs.
You can check out the zero gravity chairs here…
Fitbit Sense $329.95
I lost my Apple Watch this year. After searching for several months, I called it a happy accident and went back to the Fitbit, after they came out with Fitbit Sense. For significantly cheaper, I love it so much more than the Apple Watch and it has all of the same features.
I ended up getting the kids the cheaper kids' Fitbit's and can track their sleep easily now and they constantly "race me" to see who can get more steps in a week.
You can see the Fitbit Sense here…
Strategy Games: Amazon $20-$50
Ticket to Ride, Pan am, Catan, and One Night Ultimate Werewolf, 2021 was the year of strategy games. Our corona bubble had a joyful hour of board games at least once or twice a week. We played TONS of games but these are the four budget buys that we literally played over and over again.
If you haven't tried any of the new strategy games out there, give them a shot. They've come a long way from Monopoly! We can Play Ticket to Ride with our 6 and 8 year old too (we started when she was 5). Add Sequence and "How Well Do You Know Your Family?" for favorite family games.
Walkie Talkies: Amazon $29.99
I'm refusing to get my kid's cell phones because they're adorable little tornados of ultimate destruction. But having these walkie talkies means I can give them a little more freedom (even as a super helicopter parent). It also means that they spent hours and hours outside playing with corona bubble friends instead of inside driving me nuts.
These are the walkie talkies we're using…
Cheap Date Night Dresses: Shein $18 and Amazon $11-$30
A 60 pound weight loss meant that I started looking at super cheap fast fashion budget buys that didn't need to last me more than a season. I canceled Stitch Fix (how I usually bought clothes without needing to shop) and fell wildly in love with $15-$25 date night dresses.
This one from Shein is my #1 favorite…
And this one from Amazon is my #2…
Sonoma Goods for Life Spa Candles: Kohl's $19.00
My best friend got these at Kohl's on Black Friday in 2019. We became obsessed with them. They're cheaper than Yankee Candles, I love the smell of them, and the scents last a really long time.
As soon as they hit a good sale, I stock up. Mindful and Strength are my favorites. We always have one of these lit in the kitchen.
You can check out the candles here…
Pura Vida Bracelets: Puravida $40
These didn't save me time or money but I love the style packs these bracelets come in and I've worn and loved them every day for a really long time.
V05 Conditioning Hairdressing Cream: CVS $8.00
I went from almost black hair last year to super blonde this year. This super cheap CVS budget buys find outshined every expensive concoction I tried in making my stressed hair soft and manageable.
You can find this V05 Hair Dressing cream here…
Instant Pot (Instapot) $79.00
I think I used my instantpot every week this year. From impossible to screw up rice (I only use this recipe), to cooking chicken breast from frozen to use in tacos, quesadillas, and chicken salad sandwiches… instantpot makes dinners easier.
Here is the Instantpot that I use…
Magna-Tiles: Amazon $49.99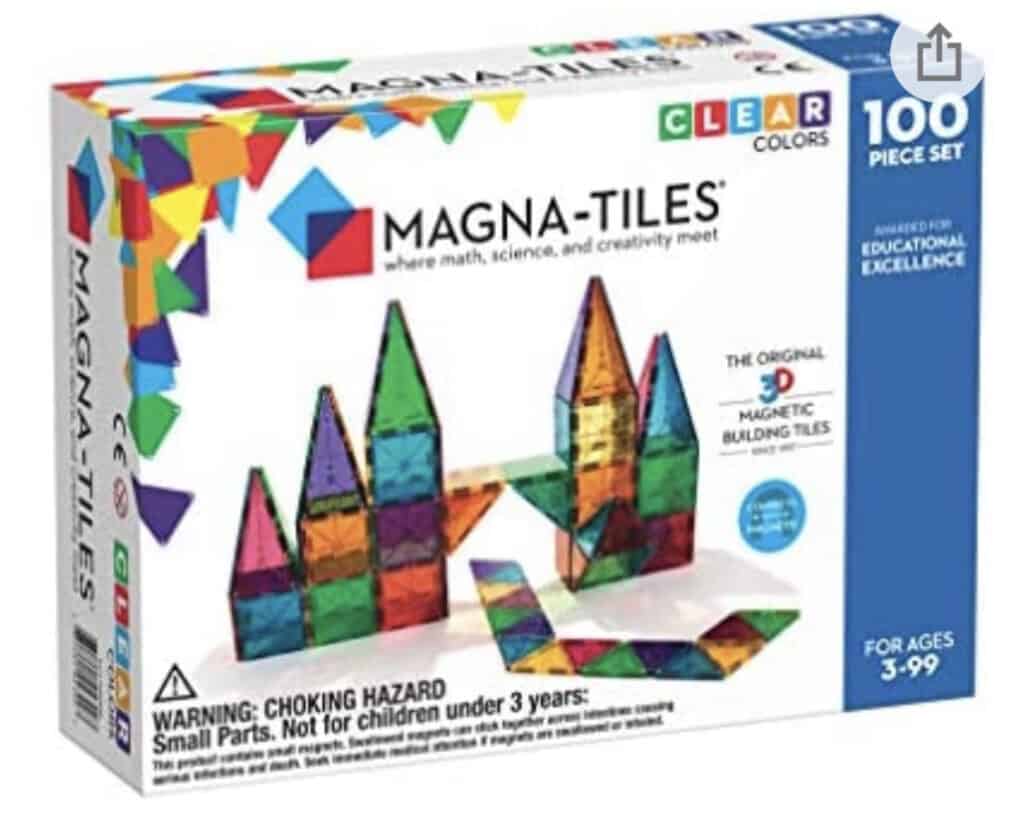 Think of Magna-Tiles as Legos that you don't have to step on. You can build larger creations, they're easier to clean up, and they hold kids' attention for hours. I got them after seeing 30 comments on a Facebook post recommending them as a toy that kids will actually use over and over again. They lived up to the hype.
You can find Magna-Tiles here…
Take-n-Bake Pizzas: Aldi $5
These are huge. They only fit in our deep freezer, but it's my favorite backup meal in the whole world. 🙂
Forgot to defrost the meat? Worked later than usual? Had your 6-year-old throw an epic tantrum because she didn't want to wear a shirt to her zoom meeting? Sweet. No need to call take out. You have pizza in the oven. They're sooooooo good.
You can find the pizza's here…
Revlon Kiss Wine Lip Stain
:
Available At Any Drug Store $7.99
Just use a tiny bit. This feels like gloss, covers like lipstick, and lasts for hours. This and Thrive Causemetics Ruth Lip Gloss are my go to daily lip wear. It's either one or the other.
Vitafusion Gorgeous Hair Nail and Skin Gummy Vitamins: Available At Any Drug Store $9.00
This is straight up candy. But it's candy that makes my nails and hair stronger and that benefits me.
I love these and you will too…
Weight Watchers $3.19/week
I started Weight Watchers in July of 2019 and it changed my life. I've lost over 60 pounds. I continue to lose (super slowly, like 1-2 pounds per month) and it taught me how to eat healthy without sacrificing and without any foods being off limits.
For the monthly fee, this was hands down the best money I spend every month.
You can check out Weight Watchers here…
Ipsy $10/month
I love all things makeup. I hosted a pre-covid makeover party (we don't sell anything, we literally just get together to do makeovers like a 6th grade sleepover but with a bunch of 30-year-olds and a much bigger makeup collection) this year. Also, "beauty nights" where I watch Netflix and play with hair and makeup after the kids go to bed is my own secret pleasure.
Ipsy makes it so easy for $10 a month. I get to try smaller sizes of tons of popular brands without needing to go out and explore them on my own (because I would drop WAY more than $10 if I was let into Ulta on my own).
I donate or gift to friends the ones I don't like and keep the ones I do. Almost all of the items in my everyday makeup have come from discovering it in an Ipsy bag.
You can learn more about Ipsy here…
Extra Extra Extra Large Hand Soap Containers: Amazon $16.95
I pair these with easy to refill bags of hand soap from Grove Collaborative. I love that soap because it's organic and higher quality, and it's still slightly cheaper than just buying generic brand hand soaps for your sinks. For me, it's not about the cost.
It's about the fact that I almost never have to refill hand soaps anymore because these last so long.
You can grab these extra large soap containers here…
White Farmhouse Dog Crate: Amazon $307
We have a crate trained dog but I really hate the look of the crate. I had been eyeing a super expensive custom made farmhouse crate for months but could never stomach the price. Especially, since there are extra fees for giant dogs. I ran into this one last year on Amazon and bought it for $275 really wary of how it would hold up and if it would look cheap.
It's gorgeous, fits in well with the decor, and one year into owning it looks brand new and I have no regrets.
This is the crate we have and we love it…
That's it! That's my list of 2021! What would be on your best budget buys list? We should have a budget buys reader edition. 🙂