Christmas is right around the corner. We make Cheap DIY gift baskets every year to tackle our list with personalized presents that don't break the bank.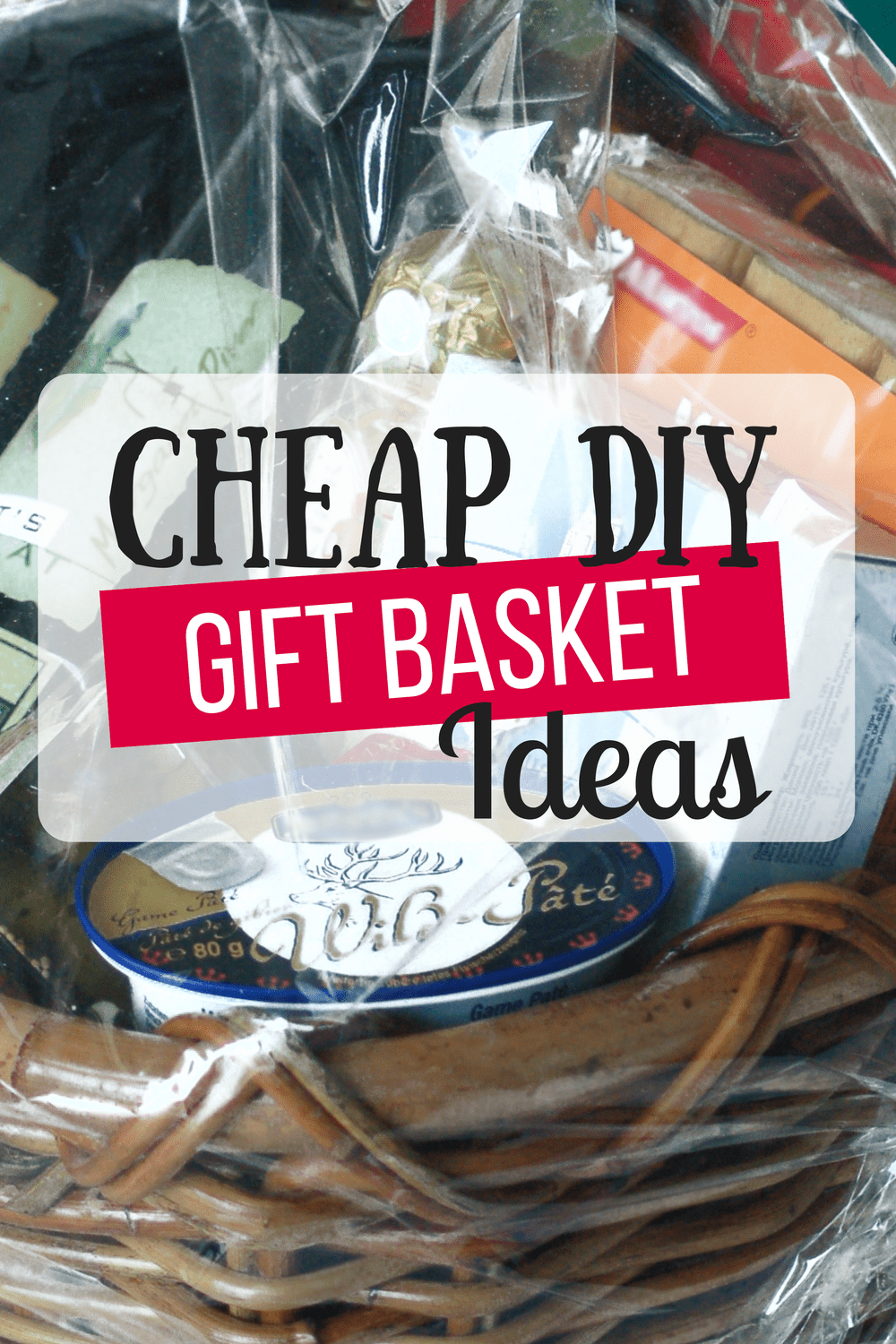 If you are trying to have the best Christmas of your life on a super tight budget, you should grab this Christmas planner. The planner has worksheets to get your holiday meals, plans and gift-giving organized and a ton of ideas for super cheap (but also awesome) gifts, holiday activities, cheap places to shop, ect. And right now it's over 90% off and you can get it for $.99.
You can get the Christmas planner here…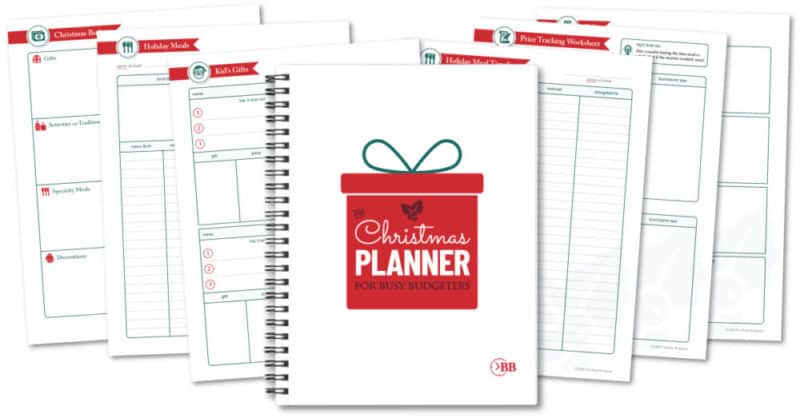 If you're wondering what to get someone on your gift list (holiday or otherwise), gift baskets are such an easy, awesome idea.
When I started really cleaning out, organizing and de-cluttering, I was kind of appalled at how much stuff I had that I didn't really need. In fact, it made me pretty upset. As we worked to get a handle on our budget, we decided to take a break from gift-giving altogether…but then the holidays came around.
I love Christmas! And I love the traditions and memories we share and create every year with our family. I definitely didn't want to miss out on giving to my loved ones. I'm lucky to have such an amazing and supportive family, who when I suggested a "frugal Christmas" jumped on board and got in on the challenge.
We set a limit of $10 per person and then tried to come up with some creative, fun and cool gift ideas. This was a really great challenge for us, and everyone got into it and had a blast. One of the ways we did it and stayed under our target? With gift baskets!
For example, I made my mom a "car care gift basket" that included a trashcan (as the "creative basket"), ChapStick, germ-free wipes, and more—all to keep in her car at all times. For my dad, I took the extra set of Xbox extenders that Jon didn't need (they come in a 2-pack), an Xbox game that Jon didn't play anymore (but that Dad hadn't played yet), and then spent $10 on snacks and drinks to create his "Xbox gift box."
The idea with gift baskets is they don't have to be super-expensive, but just creative and fun themed ideas you can put together for anyone on your list. It's not about buying lavish items—it's about thinking up things that are fun and personal.
I'm definitely not above reusing items or adding gently-used items to a gift basket. After all, you might have a stack of books someone would love to read, combined with some tea, chocolate and a handmade bookmark, and you'd have a book lover's gift basket. Or, if you have beauty products you haven't used (sample sizes work great in baskets), they can also go right in!
Food is another great gift basket item. Combine a few cookie-cutters, a cake mix, and a recipe for simple cookies from a mix and you have a great cookie gift basket. Use pasta, spaghetti sauce, a bottle of wine, and a jar of olives and put it together with a baguette for a yummy Italian basket. It's all in the presentation, personalization, and little touches.
Think of creative ways to package your gift "baskets." (Hint: it doesn't need to be a basket.) Try making the container part of the gift. For example, combine ingredients in a mixing bowl; put seeds and gloves together for your favorite gardener in a terracotta pot; or put your movie-themed basket in a cute paper popcorn bucket!
One thing I always include in my gift baskets is a handwritten card or note. I think we so rarely get the opportunity to tell our loved ones just how much they mean to us, so it's the perfect opportunity. In fact, sometimes adding a heartfelt card can be just as meaningful, if not more so. If you're ready to get inspired with some gift basket ideas, check out my post on 20 Gift Basket Ideas to start!
If you'd like even more ideas, here's a quick round-up of all of my favorite Easy and Cheap Gift Basket Ideas for everyone on your list.
So the next time you have to come up with a gift, pick a theme that fits the recipient and see what inexpensive items you can combine into a great gift basket! Check the dollar store, look at thrift stores, and keep your eye on clearance racks to find unique items. You don't have to take the $10 Family Challenge (although I recommend it, because it was a lot of fun), but see if you can try to work together to make gifts more meaningful and less about breaking your budget!
Crock Pot Gift Basket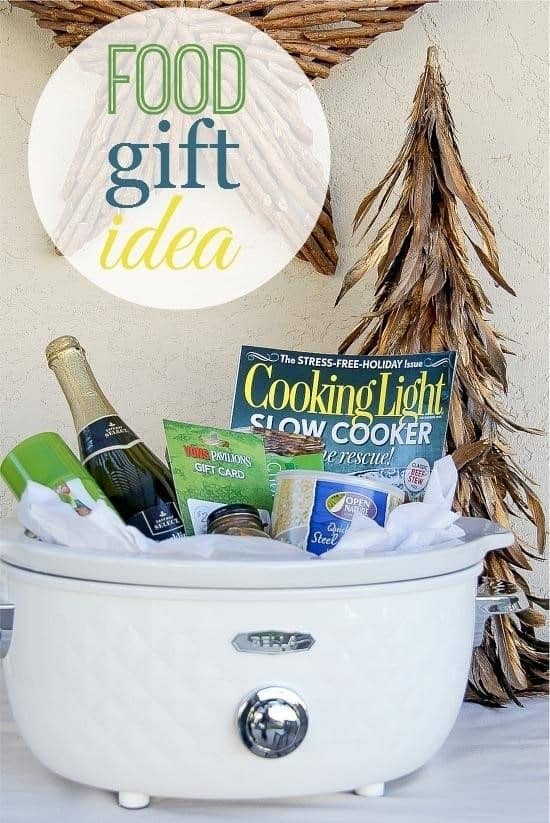 Watch for a sale on slow-cookers (I've seen them on clearance for as low as $8) and keep an eye out for discounted magazine subscriptions. You can add simple ingredients from your own pantry or include some of your own favorite slow-cooker recipes.
DIY Dog Gift Basket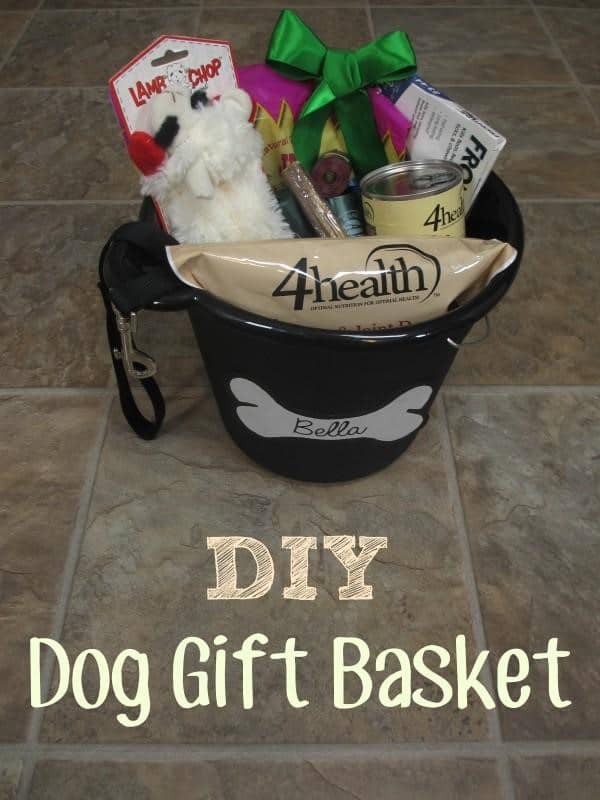 We all know a dog lover on our list who would be thrilled with a cute dog gift basket. You could even include some homemade dog treats or toys. Be sure to put in a roll of "poop bags" and a tennis ball or two.
Coffee Lovers Gift Basket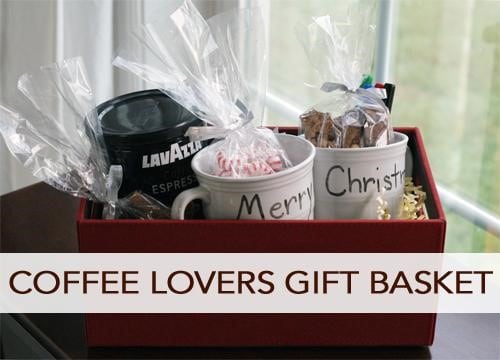 You can decorate a few mugs with Sharpies to make them really personal, then fill them with homemade biscotti, mints, or even sugar packets and creamer. Include a bag of your friend's favorite coffee!
Baseball-Themed Gift Basket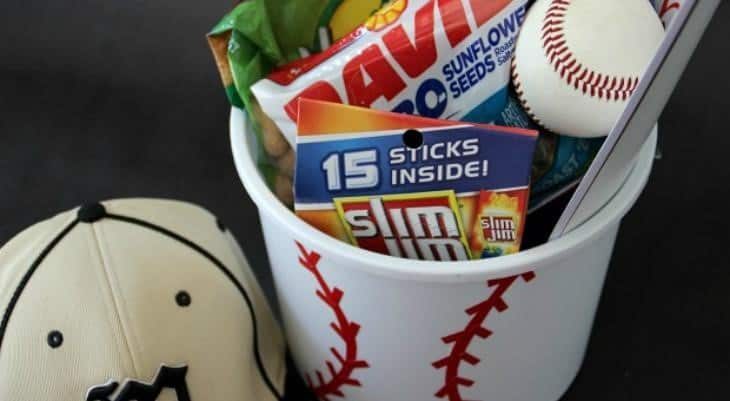 Every baseball fan on your list will be thrilled with a cute sports-themed gift basket. You can include classic peanuts and Cracker Jack, a keychain or sticker with their favorite team (or another item you might have on hand), a baseball, and even a favorite sports movie.
Best of "Virginia" Gift Basket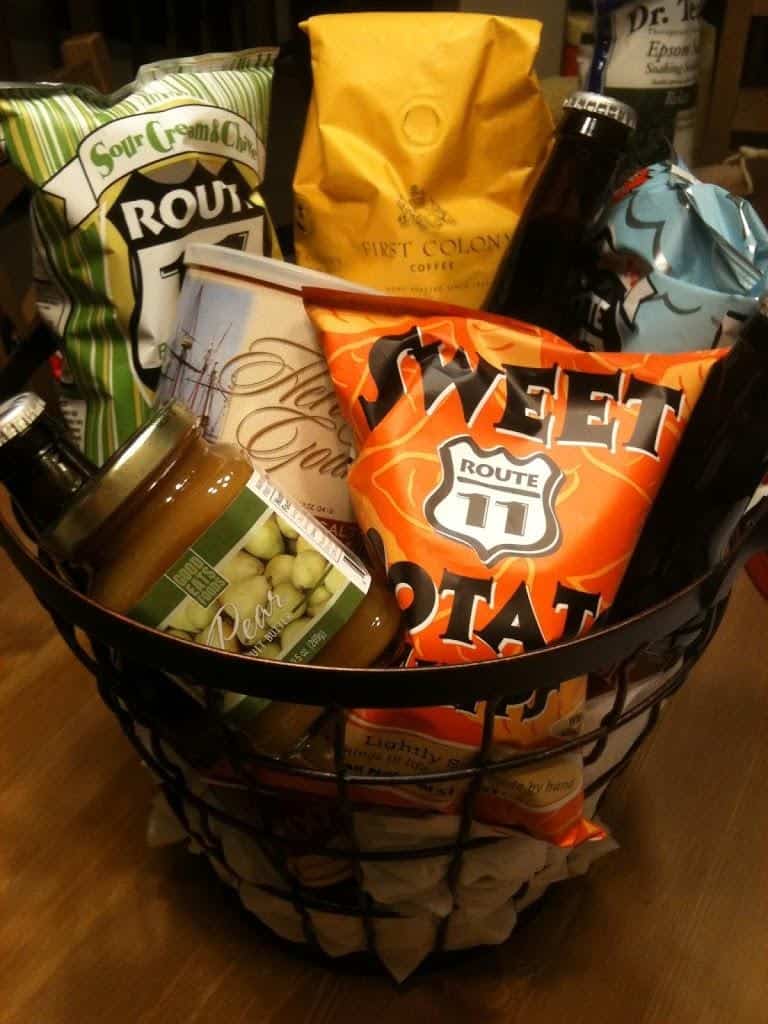 Okay, this is one of my all-time favorite gift baskets I put together. We did Virginia Diner peanut selections, Route 11 potato chips, locally made honey, soap, Dominion root beer, and Smithfield ham. You can make one for your state using all your local favorites!
DIY Cupcake Gift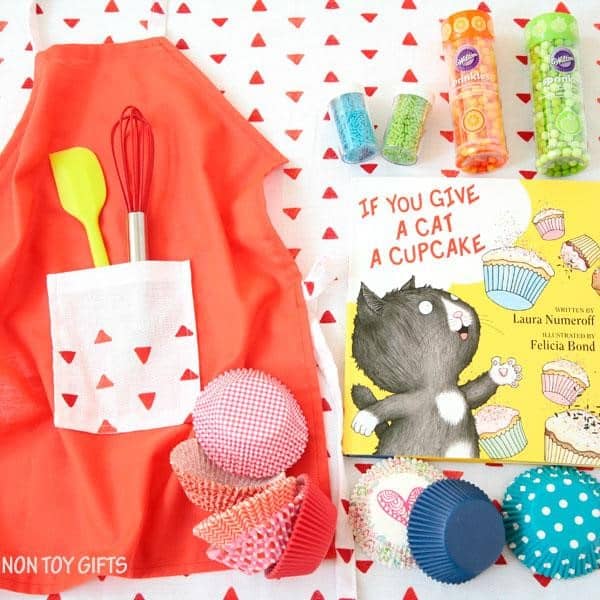 This could be as elaborate or as simple as you like, and I guarantee every kid will love it. If you can find a cupcake-themed book, even better. Combine with some cute papers, sprinkles, even a cake mix and some tools to make a great gift!
Winter Survival Gift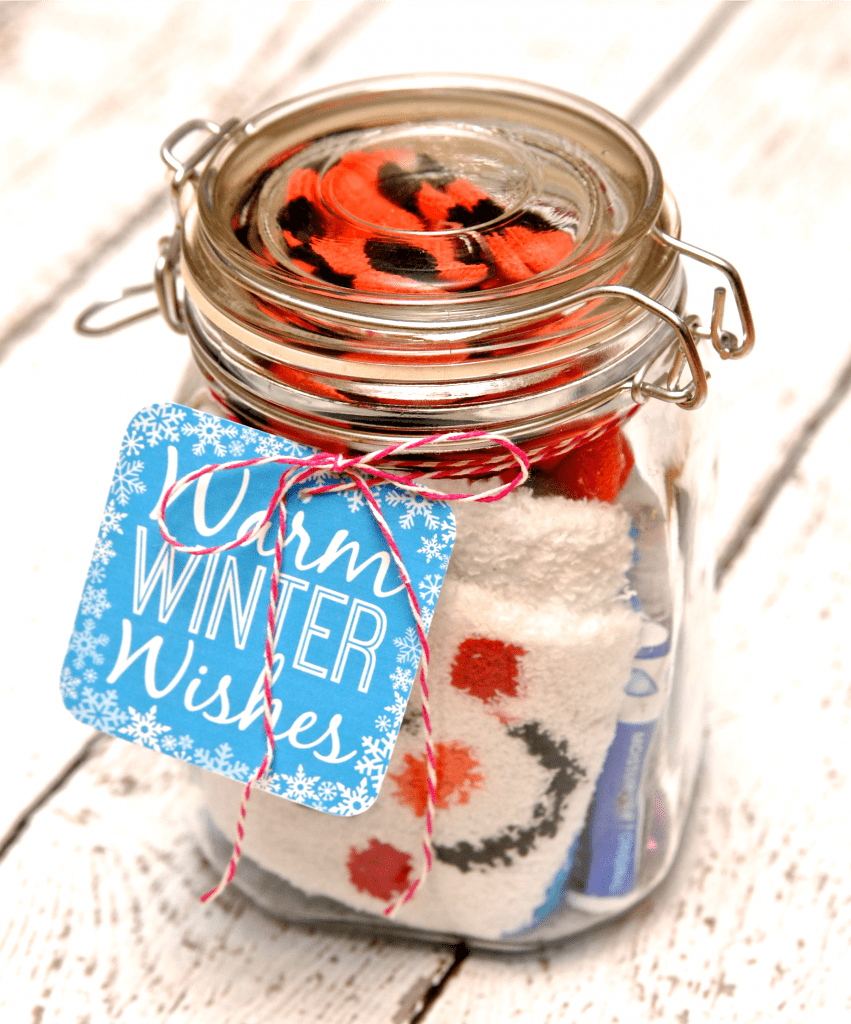 Proof that not every gift has to come in a "basket," this winter survival kit looks just as cute in a jar. She included hand cream, ChapStick, gloves and fuzzy socks, along with hot cocoa. I could see also putting in hand warmers, peppermint candies, and other cozy winter treats.
Slippers Gift Idea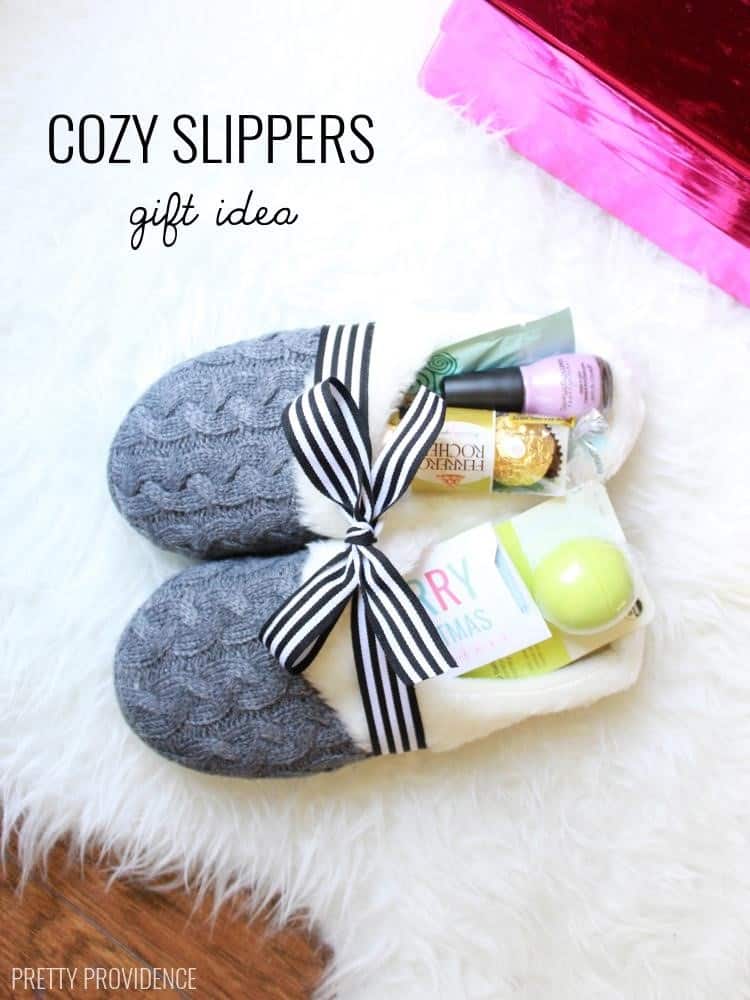 This would be cute in a basket, but it's just as cute tucked into those slippers! A little lip gloss, some cute toenail polish, some chocolate and a gift card make for the perfect gift package for any girl on your list.
Gift Tin Ideas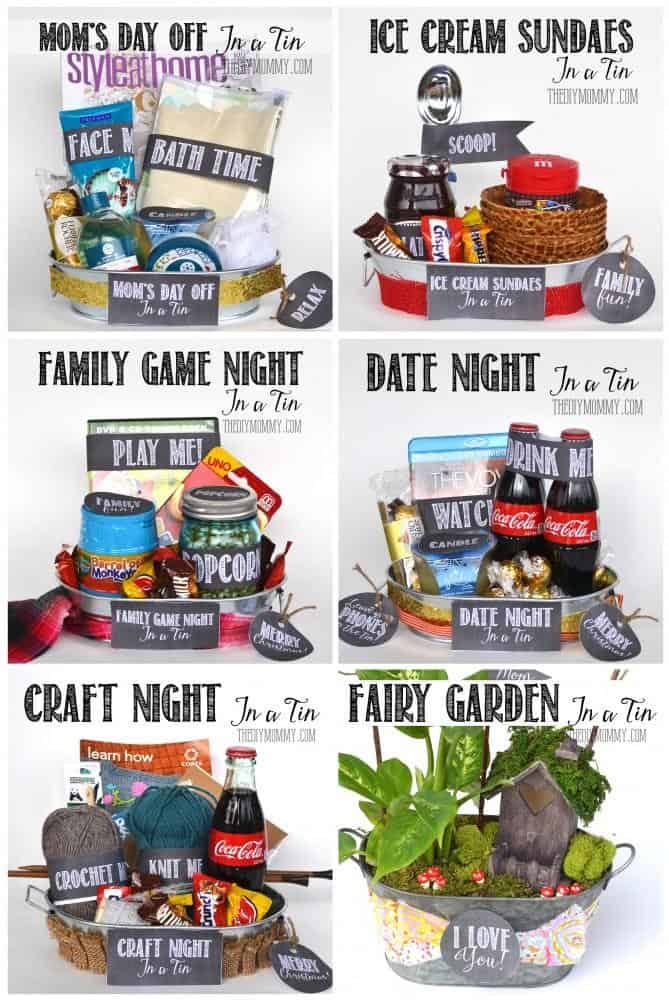 DIY Mommy has tons of cute ideas to fit in various-sized tins that would work for any occasion. I love the Christmas Baking Kit idea and the Winter Cold Survival kit! So cute and easy to put together—and they look amazing!
Box of Sunshine Gifts

Brighten someone's day or special occasion with this cute box of sunshine! You could also include yellow apples, candy, lip balms, candles, and other "sunny" items. It's next to impossible to frown when you look at this cheery gift box, isn't it!?
Pink & Purple Spa Gift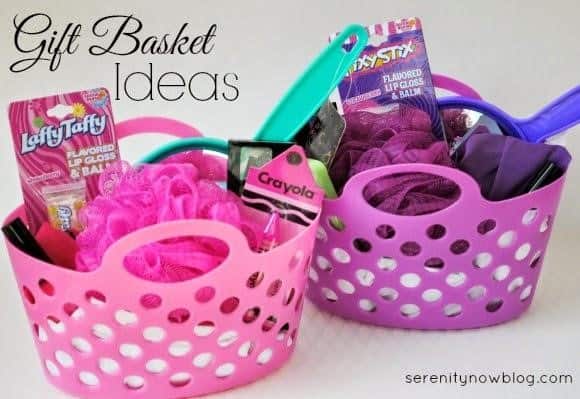 Absolutely perfect and fun for any teen or tween girl you have in your life! This "spa gift" includes a cute mirror, a scrubby, some candy, lip balms and nail polish. Most of the contents can be picked up at the Dollar Store, but when you put it together, it's a gift that's so Girl's Just Wanna Have Fun (which would be a great throwback movie to include if you can find it on the $5 rack)!
So here's another dozen gift basket ideas to add to your planning list, but I would love to see what you've come up with for your own gift baskets! Are there any creative themes you went with this year or new gift basket ideas you decided to try? Let me know how they turn out!
Whats your favorite DIY gift basket idea for the holidays?