This is a sneak peek behind the scenes of my blogging business. I share my income, my pageviews, what's working for me and what's not. You can see all of my blog income reports here…
Update 3/16/2017: If you're looking to increase your blog's income, the FREE guide to Finding Affiliates that Work for You is a MUST GRAB. It even lists all of the top affiliate programs in every niche, organized by commission and topic. Grab it for FREE here for a limited time.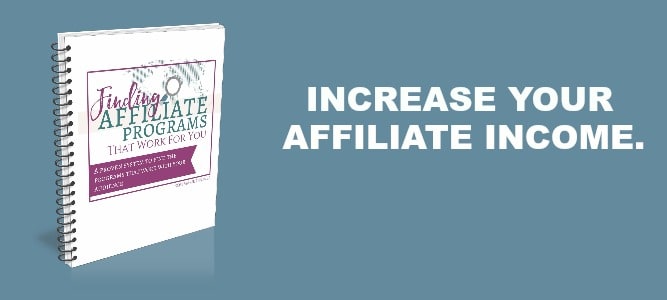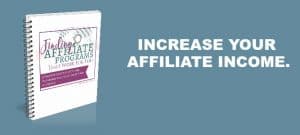 Month Overview
December was surprisingly calm which was a huge factor of how I made $91,000. I only worked 3 weeks out of the month, but since I have an Executive Assistant that can do everything for me except for writing and I had been working ahead, it went really smoothly.
I'm working 30 hours a week right now in an effort to a/b test my schedule. I came to the conclusion that I love blogging way more than household chores… so we came up with an experiment to replace the time I usually do household chores with extra work hours and then hire people to help with the laundry, dishes, cooking, and cleaning.
On paper, it looked like it worked right? We went from 26k last month to 91k this month. But it ended up on the "what didn't work" this month, which you can read about below in that section.
If you're wondering why I post an income report, it's because this journey was only made possible by other bloggers posting their blog income reports and inspiring me to give it a shot on my own. This is kind of my way of "paying it forward". Plus, I love the fact that I work in the only industry where it's totally normal to post your income every month.
If you are a blogger or end up being a blogger, I would love to see you post your income report too! You can actually link to them in the comments below.
But first… About me…
I'm a full-time blogger. Less than 2 years ago, I had no idea that was an actual thing. To say the last two years have been a wild ride is the understatement of the year.
If there's one thing that I want to pass on to you, is that I am NOT special. I'm not crazy smart. I don't have a writing degree and I'm certainly not a grammar expert (although a free app called Grammarly certainly helps).
I just love to write and I love to help people and I'm really good at reducing our spending. So, I walk people through the baby steps that we took to completely transform our finances. I'm able to support my family making far more than I ever could in my previous career.
Want to start your own blog?
If that sounds like something you want to do, I can help you make that a reality with step-by-step instructions (for free!). You can find instructions for how to start your own blog here (even if you aren't great with computers).
The best part? Blogging is a super cheap (almost free!) hobby that makes you money! Starting your own blog isn't very expensive! Starting a blog that makes you money while working from home starts at about $3.45/month!
December 2016 Blog Income Report:
Pageviews and Income:
Pageviews: 365,898 (up from 299,715)
Income: $91,464.33 (Up from $26,665)
Income Broken Down:
$1,400 Sponsored Posts
$4,925 Ad Networks
$69,104.33 Affiliates.
$16,035 My Products (The Pinterest Strategy Guide and The Core Affiliate Strategy)
(further breakdown of my strategy for each category below)
Total: $91,464.33
Step-by-Step Pinterest Strategy Guide
Because I've stopped coaching, I released my Pinterest Strategy Guide in PDF form to you. Which means that you can spend a fraction of the price that coaching costs and get my step-by-step Pinterest Strategy Guide direct to your inbox right now.
The Pinterest Strategy Guide will walk you step by step through implementing the Pinterest Strategy that brought me from $18/month to over $20,000/month. You can get it here.
P.S. It's 5 pages long. It's not a course and it's not overwhelming. It's a super simple detailed checklist of how to dominate Pinterest in only 4 hours of setup and 4 hours a month.
The Core Affiliate Strategy
Like the Pinterest Strategy Guide, the goal of this product is to give you easy-to-follow (and quick) action steps to completely implement the strategy that I use for affiliates. It's only a few pages and walks you step by step through my entire strategy.
I routinely make more than 10k a month in affiliates and this is a common question that I get. You can see the strategy here.
P.S. This is about 15 pages long, and includes a complete launch example. Like the Pinterest Strategy guide, it's not created to be comprehensive or overwhelming. You should be able to complete it in a workday and start being successful with affiliates immediately.
My goals for December were:
Release our budgeting workbook: We've been working on this for MONTHS and are crazy excited to release it to the world! We rocked it! It's AMAZING! I secretly wish I could get all of my debt back so I can fill it out. 🙂
We released it Christmas Eve and that played a major part in the huge jump in income from my products (pretty impressive considering it was only available for one week of the month).
Master Facebook Ads: BOOM! They're FINALLY Profitable. This took a ridiculous amount of work. I started with Absolute Fb ads, which did a great job of teaching me how to run ads so I'm familiar with the system. Then EBA VIP had a bonus of a seriously in-depth training into FB ads. I poured my heart and soul into nothing but FB ads for almost 3 weeks and at the end, I was successful. We still have a lot of work to do with making FB ads a foundation of business, but it looks promising from here.
What worked this month:
**These are the things I'm currently trying. If you need the full resources of the tools that I've used to get me to this point, you can sign up here to get free instant access to the full list of the tools and resources that have worked for me this far. **
My own product: I actually never planned to create my own products. I *love* affiliate marketing because I earn a percentage of sales on other people's products that are absolutely amazing and I don't have to do all of the work that is involved to create them (EBA and Grocery Budget Makeover are perfect examples of this). Why in the world would I take the risk of spending money and time on a product when I have no idea if it would sell?
The 90-day budget boot camp workbook was created to lead people through the extremely popular boot camp self-paced course and give people a way to get everything organized. It's a great resource to use throughout the journey.
It's 96 pages of AMAZING and understands that saving money isn't just about money. It's about dishes, laundry, your schedule, cooking at home, and even your family. All of these things and more affect your finances.
The 90-day budget boot camp and workbook solves this problem by giving step-by-step instructions on how to create a budget, set up routines in your life that help you save money, and actually stick to your budget.
The Core Affiliate Strategy: The Core Affiliate Strategy has really been the foundation of my income for a while. It allows me to make a TOM (ton of money), without actually having to sell. This was a month where that really proved it. By focusing on just a few products or services that I think EVERYONE In my audience should be using, they really kind of sell themselves.
Elite Blog Academy is a perfect example of this since you're likely a blogger if you're reading income reports. Elite Blog Academy is an intensive blogging course that brought me from $18/month to $91,000 this month. If you're a blogger hoping to make full- time income from your blog, you'd be nuts not to get Elite Blog Academy (unfortunately, it only opens up for 5 days a year, so your best bet is to join the waiting list here).
Because I'm concentrating all of my affiliate efforts on things that are 100% worth it, affiliate income is crazy easy for me.
Hint: Need help finding the affiliate programs that will work for you? You can get a master list of the top performing affiliate programs in every niche here.
What didn't work this month:
Outsourcing at home:
Blah. This sounded so good! I'm not a fan of housework. So, I had the idea to a/b test my schedule. I usually only work 20 hours a week and spend another 10 hours a week cooking, cleaning, doing laundry and dishes. Well, I love blogging way more than I like any of that other stuff, and we can certainly afford to "outsource" our house chores.
So what would happen if I worked 30 hours a week and then hired people to help with the house stuff? My assumption going into this would be that my income would increase more than we spent, our house would be run like a well-oiled machine and we would all be thrilled with the change.
We hired a private chef for about $500/week. A weekly cleaning team for $85/week, a laundry service for $50/week and bought paper plates, cups and utensils to use to avoid the dishes (since we weren't using pots and pans with the chef). Total cost for all of this luxury? $5,515.00 (Prior to this, our biggest debt free splurge was a fancy trash can so this was a leap of faith. I was pretty sure it would work, though.)
In the end… I thought the whole thing was a pain.
Except for laundry which I liked. $200/month for a family of four to never have to do laundry? That alone saved me about 5 hours a week. Plus laundry is something you have to come back to finish, so it also let me focus on other projects without interruption. Even the laundry had drawbacks though, you had to lug super heavy bags to the service, and putting a week's worth of laundry away at one time took about a half an hour.
In the end, I think it's worth it with the extra money in my specific situation, but I also chose to do laundry here this week instead of bringing it in to be done because it seemed easier. Which probably says a lot. I'll still likely use it as a back up though, if I get busy.
The cleaning was a wash, I didn't really care one way or the other. The problem is that they don't organize, they just scrub and dust and clean the microwave and clean the upholstery.
Basically, all of the things that I would never ever clean in my own house. I don't value a sparkling clean floor, I value organization and systems. I need to know that everything I need is put away where I could find it. If I never dusted, I likely would never notice (full disclosure- Jon TOTALLY would! He loved the cleaning team!)
Also- I kind of resented having to clean up for them to come. Like, what is the point of a cleaning team if I have to clean for them? (To be fair- my husband is a crazy person and insisted that we clean before the cleaning team arrived. But I love him so we rolled with it).
And finally, one of the best things about blogging is that you get to own your own schedule, I hated having to get up and out the door by 7:30 so we could be out of the cleaners way.
I would say that the house stayed cleaner than it did when we did it on our own (mostly in the deep cleaning department) but it only saved me about an hour a week (since before them we just didn't do a great job of deep cleaning). However, it was worth it in the sense that it made my husband so happy. So, that's up in the air.
The chef (which I was MOST excited about!) was the worst part. I actually ended that test early. Part of the problem is that finding a private chef is actually really hard. Finding a chef that can handle my family's myriad of food allergies is even harder. We found one, and it was super expensive. But we tried it out.
The food was delicious. But the kitchen needed to be under her sole control without children or interruptions for about 10 hours a day, once a week. Which sounded simple, but was actually impossible. Then, lunches were dinner leftover and if we didn't like the dinner, we'd basically paid a small fortune for it and would have to go find something else to eat. We'd have situations where friends would want to celebrate for a meal and we felt like we couldn't because we paid so much for the chef meals.
Finally, there were situations where people would stop over for dinner, and we don't really have extra (although we would make it work). The chef didn't finish cooking until 7 or 8 pm on her cooking day. And I'd have to try to keep the kids out of the house all night to appease her. I finally said this is insane, and canceled it.
Truthfully, freezeasy was simpler and was like a fraction of the cost. We went back to freezeasy.
We're still using up our paper plate stash, but since we're cooking now we still have to do dishes, although certainly a smaller amount.
So basically, that was a failed a/b test (but now I know!). Income of course, did jump considerably but there's a lot of other factors at play so we'll go back to doing everything ourselves to see what happens to income.
Mastermind Groups: I looked through my schedule and realized that I was spending A LOT of time in mastermind groups. About 3 hours a week. The problem was that I was also adding to my own team and needed to do more internal meetings for about 3 hours a week. Well, spending 6 hours of a (now) 30 hour work week is a pretty huge time commitment that just didn't have the ROI it needed to justify that much time.
I left all of my mastermind groups to focus more on the internal meetings. I still see the value in mastermind groups and plan to be more involved in one in the future, but for now, I need to dedicate that time to my own team.
** It's important to clarify that mastermind groups were a huge factor in my growth, so I'm not saying that they aren't a good use of your time… just that I need to refocus for this moment in time in my situation**
Goals for next month:
Be able to scale the Facebook ads- Working on that now and it looks good!

Work with the bookkeeper to come up with a bookkeeping budget that tracks ROI by time and money and helps us invest both where we get the best return.
My Income Strategy:
I earn income in three major categories with my blog. I'll run over my strategy for each of them.
Sponsored Posts
Update: The below is still true, but I've stopped focusing on sponsors right now, with the exception of a few brands that I want to build long term partnerships with.
I focus most of my sponsored post efforts on reaching out to brands that I use and love and offering a sponsored post package at a rate that's a little lower than "industry standard" (which is highly debatable).
That lets me increase the "yes!" emails I get in response and ensures that I can count on making a certain amount every month on sponsored posts while still being really picky about which brands that I'll work with. I also go through each of my brand networks (places like Tapinfluence and Clever Girls) to see if there are any assignments that would be a good fit for my blog.
Ad Networks
In general, more pageviews equal more ad earnings. I use Adthrive (you can apply with them once you have 100,000 pageviews) and love them. My RPM (The ad revenue that I get per 1,000 pageviews) bounces between $6.40 and $11.00 depending on the season. (update: actually it's been consistently over $10 since February of last year, which is unheard of! Go Adthrive!)
I increase my pageviews by marketing my blog content through Pinterest. I a/b tested everything on Pinterest for about 6 months until I figured out a system that works for me.
My favorite thing about Pinterest (at least with BoardBooster) is that I spent only 4 hours a month running my Pinterest Strategy. That leaves me tons of time to grow in other areas. You can get a copy of my Pinterest Strategy Guide here which teaches you my system step by step.
Affiliates
I focus on a core group of affiliates that I think almost everyone in my target audience should be using. Since I run a budgeting website, I factor cost into the equation. If something is a great product but is too expensive for my readers, I likely won't add them to the core affiliates list.
Having the core list lets me easily track special sale dates that my readers shouldn't miss and lets me focus without getting overwhelmed with the barrage of affiliate "offers" hitting my inbox daily.
To me, the key to affiliate marketing is to never ever promote anything that you haven't used yourself and you don't love. My philosophy is that if you only promote companies and products that you would tell your best friend about enthusiastically, then you're doing it right. You can get the step-by-step action steps needed to implement my Core Affiliate Strategy here.
If you want to see my full list of blogging resources that I use,
you can find them here.
Need a step by step guide on how to start a blog? You can find one by clicking here (you don't even need to be great with computers!).
Update 3/16/2017: If you're looking to increase your blog's income, the FREE guide to Finding Affiliates that Work for You is a MUST GRAB. It even lists all of the top affiliate programs in every niche, organized by commission and topic. Grab it for FREE here for a limited time.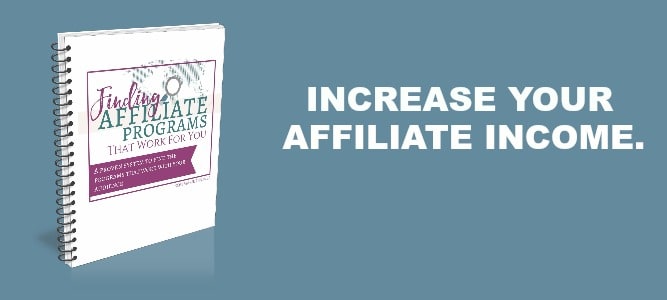 If you publish your own blogging income report, link to it below in the comments so we can all see!
FTC Disclosure of Material Connection: In order for us to maintain this website, some of the links in the post above may be affiliate links. Regardless, we only recommend products or services we use personally and/or believe will add value to readers.