Thank you to Mint SIM for kindly sponsoring this post. All opinions are 100% honest & completely my own.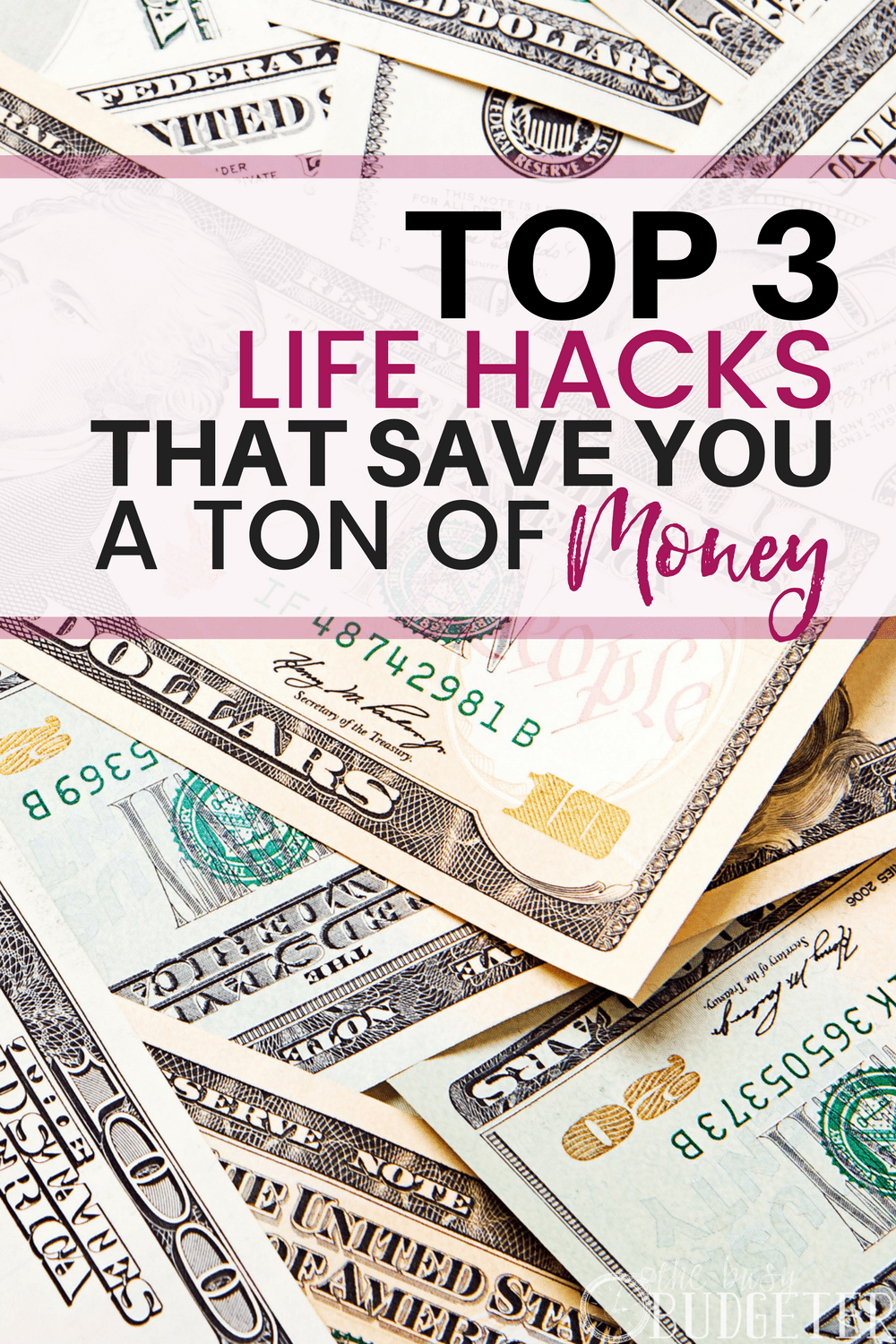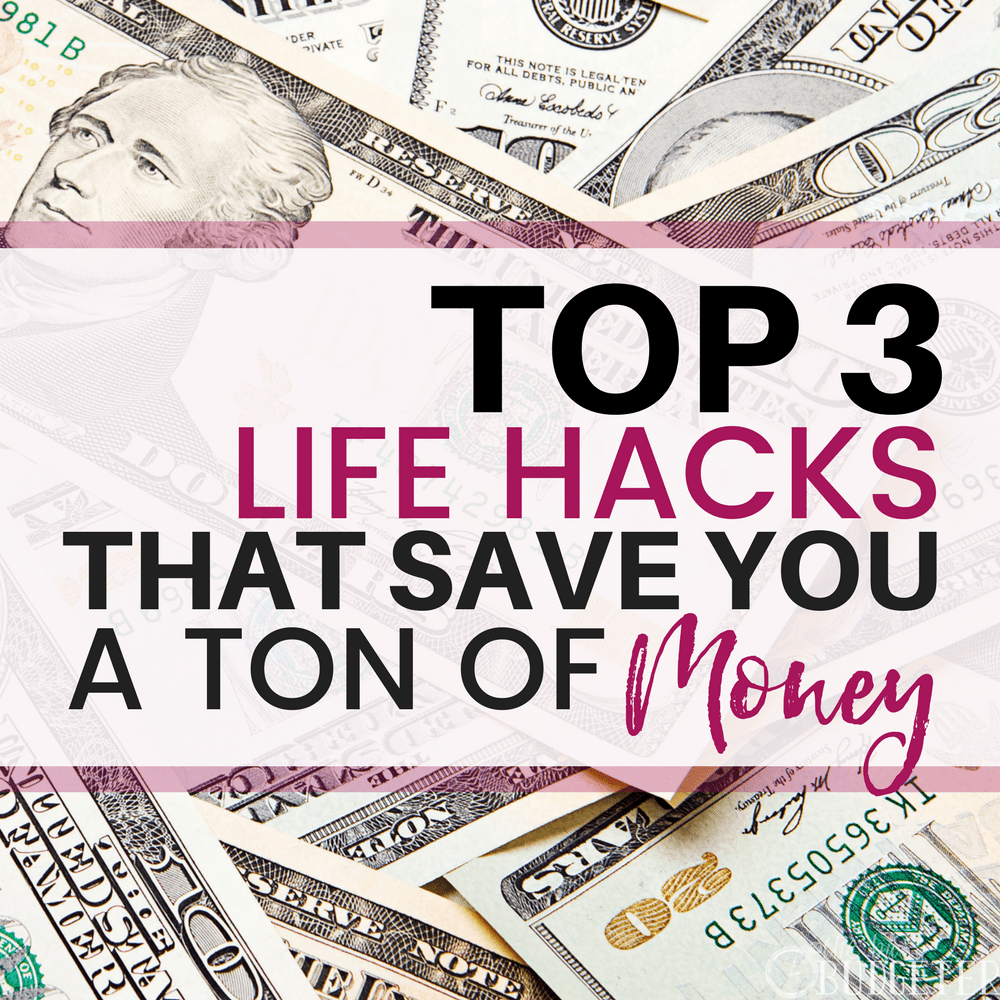 The smartest life hacks to save money involving looking for cheaper substitutions on the things you're already spending. Specifically, the goal is to spend less to get the same thing or better.
Heads up! If you're struggling with meal planning, cleaning routines and home routines the FREE Home Rescue Challenge was made in honor of you!
Doing this lets you reduce the amount of money that your "base budget" is without needing willpower (which you likely don't have) to stay on track. That gives you more money to play with at the end of the month to put towards your larger goals like savings (or you know, the Home Decor aisle at Target).
One of the easiest ways to find extra money monthly is with your cell phone carrier. Which leads us to Life Hack #1.
Life Hack #1 : Switch to Mint SIM for Unlimited Talk, Text and Data for $15/month!

Traditional cell phone plans seem archaic in today's consumer driven climate (almost as bad as cable TV). They're expensive, usually require contracts, and they want you to buy the phone from them.
Enter Mint SIM. It's a budget game changer.
Mint SIM is a prepaid wireless service that lets you save money because they have the lowest monthly talk, text, and data plans of any nationwide carrier (We save over $70.00/month coming from T-Mobile with our two lines).
Mint SIM has no contracts, and unlimited talk, text and data. The price of your plan is determined by how much 4G LTE data (super fast data!) you want. They start at $15/month for 2 GB of 4G LTE data (remember- lower speed data is unlimited and you can connect to your WiFi for free) and go up to $25/month for 10 GB of data.
You can use the phone you already have or you can buy a new one if you want to. You can even keep the same phone number.
Mint SIM has nationwide coverage, but you can check the coverage map here to make sure you get great service in the places where you spend the most time.
I'm a huge fan of Mint SIM, this is a "game changer" for your monthly budget!
Mint SIM has some major benefits with no drawbacks. Saving $70/month on our two phone lines makes it so we can put that money toward things we actually want without having to sacrifice anything at all. It's a no brainer deal. For us, that's $840 a year that we can add to our Disney World Fund (or my HomeGoods fund).
Feel free to spend that money on shoes or use it to pay for Christmas. The point is that spending less money for the same or better service is the easiest way to reduce your spending. It requires no willpower, and lets you fund the things that you really care about (so you don't have to sacrifice in areas that you don't want to).
Set up is super easy (I did it by myself, which is the gold standard of "easy" according to my husband.) And it only has to be done once… Then you never touch it again.
The big question of course is "why is this so cheap?" How can they deliver the same product for significantly cheaper than other companies with no drawbacks? It's actually pretty genius.
Because Mint SIM is online and digital only, they have no stores to maintain (which are insanely expensive), they need fewer employees to give better customer service, and they grow mostly through word of mouth from happy users, so they don't need the massive marketing budget that a traditional cell phone company needs (you're about to find out the power of word of mouth marketing- you'll start telling everyone you know about Mint SIM in the first month… everyone does it) and because you buy High Speed Data in bulk, you get it at a huge discount.
Hint: Use Promo Code: LIFEHACK and Sign up for Mint SIM here to get free shipping as well!
Life Hack #2 Automate To Spend Less
You can have everything you need to run your life delivered to your house at regular intervals for less money than you spend shopping in a store for it. Don't believe me? I've been doing it for years. I've price checked this multiple times and every single time… I spend considerably less when I automate (we're talking over $100/month in savings!).
Stores like Walmart and Target give you free shipping while the online prices are the same or cheaper than in store. But because you're planning ahead and buying them at low prices (versus paying a premium for things at a grocery store when you run out), you save money.
The major savings comes into play when you factor in how many impulse purchases you would have had when getting those things in the store. How many times have you run to Target for shampoo and left with $200 worth of stuff? By automating everything online, you remove the temptation and you have the confidence of knowing that you have everything you need to run your life.
We automate things like shampoo, laundry detergent, all purpose cleaner, mascara and more. You can see a full list of the things we automate here. As a bonus, you also save 1-3 hours a week in time (depending on what your current habits are).
You can take this a step further (we do!) and automate your grocery shopping with Walmart Grocery, Peapod, Harris Teeter pick up, or a similar service. If you meal plan and shop from a list, this will save you time and money as well since you can quickly sort by price and avoid impulse purchases (and your kids throwing in bags of gummy bears undetected).
Extra time and money to do what you really want to do? #winning.
Life Hack # 3 Incentivize Your Budget
If you're struggling to stick to your budget or spend less on groceries, I have a simple fix for it (that's almost foolproof).
Likely the reason why you struggle is that you can't get as excited about saving money or paying off debt as you get when you buy new shoes. So it's easy for us to blow our budget and buy shoes because it's what we want. We get an immediate rush of dopamine and we're happy. But staying on budget is hard (or near impossible) because it doesn't match up with our "wants".
Even when we really want to be debt free or we really want what we're saving up for, we may not have the willpower to say no to shoes now in order to get that reward later.
In order to stay under budget consistently (and love doing it), you have to incentivize the desired behavior (spending less) with what you really want (in my case- HomeGoods shopping sprees and new shoes).
It works like this:
You set a monthly amount for groceries that works into your budget. Divide that amount into a weekly amount to spend. For every week that you spend less than your weekly grocery budget, take the difference and go spend it. That's it… spend it on whatever you want.
What you'll find when you do this is that it's suddenly super easy to be under budget on groceries.
You save money because you're getting your "wants" out of the way without having to add it into the budget and you stay on budget every month. As you get better at reducing your spending, you can reduce the amount set aside for groceries to save even more.
This simple life hack works with almost everyone.
Don't forget to sign up for Mint SIM to start your savings! Sign up here.
Changes don't happen unless you make them. 🙂
Need step-by-step instructions for getting organized? Check out our FREE Home Rescue Challenge here…
Would any of these work for you? Have you ever tried them?
You may also need: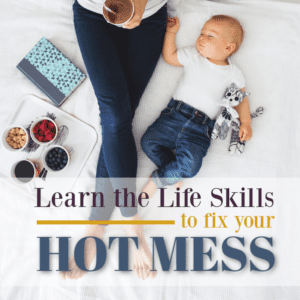 If you're struggling to manage life as an adult… go back to basics and learn the 3 foundational routines that will change your life as an adult.