This is a sponsored post written by me on behalf of Navy Federal Credit Union for IZEA Worldwide. All opinions are 100% mine.
Did you know May isMilitary Appreciation Month? Well, if you didn't, now you do!
Military members do so much for us that goes unseen. Having a whole month specifically focused on saying thank you is just one way we can show our appreciation.
Especially if you don't have close friends or family members who are in the military, you might be wondering how best to show your appreciation this month. Here are just a few ways to get you started!
Shop at veteran-owned businesses.
If there are things you're planning to buy anyway, why not make it a point to get it from a veteran-owned business this month?
From legal services to restaurants to shoe stores, there are tons of businesses owned by veterans who would love to help you find exactly what you need.
There's even a complete directory of veteran-owned businesses available to help you find whatever service you are looking for!
Going out of your way to spend your money at a place that directly influences the life of a veteran for the better is a great way to celebrate military appreciation month.
Write to a service member or veteran.
Sending a nice card or letter to a service member currently serving can go a long way toward lifting their spirits.
This is an especially great activity to do with kids too. Kids who are old enough to write letters themselves can practice doing so, and kids who are too young can still participate by drawing pictures.
Either way, it's a great way to teach your kids the value of giving back.
Navy Federal partnered with Operation Homefront to create a virtual letter writing opportunity. You can learn more here.
Feeling a little more ambitious? You can also take it a step further and put together a care package with some of the most commonly requested items for service members.
Donate your crafts.
Are you a quilter? Check out the Quilts of Valor Foundation which helps make special patriotic quilts for veterans. There are lots of ways to contribute, no matter your level of expertise.
Knitter/crocheter? You can donate panels to the children of fallen patriots.
There are even community-based arts and crafts centers which focus on helping veterans overcome PTSD through the therapeutic power of art.
Have something special you're able to make? Maybe it would be the perfect addition to some care packages!
Whatever the case may be, it could definitely be a great way to help support members of the military this month.
Contribute your time.
If you have time for volunteering, whether you can make a long-term commitment or just do a little here and there, why not do so?
There are plenty of places you can volunteer to help both active duty military and veterans, such as your local Veterans of Foreign Wars.
Consider volunteering, such as these awesome charities, most of which offer ways to volunteer from home as well as in person!
Declutter and donate.
Donate your used clothes, toys, home goods, or whatever else you're getting rid of to organizations that directly work to help improve the lives of veterans.
There are many organizations, such as The Salvation Army or AMVETS, that will accept your gently used items that you are already getting rid of and sell them to help fund their projects to help military members.
You may even be able to have them pick up your donations rather than haul them away yourself, which is a huge plus!
This is a great win-win way to help support the military this month.
Donate money.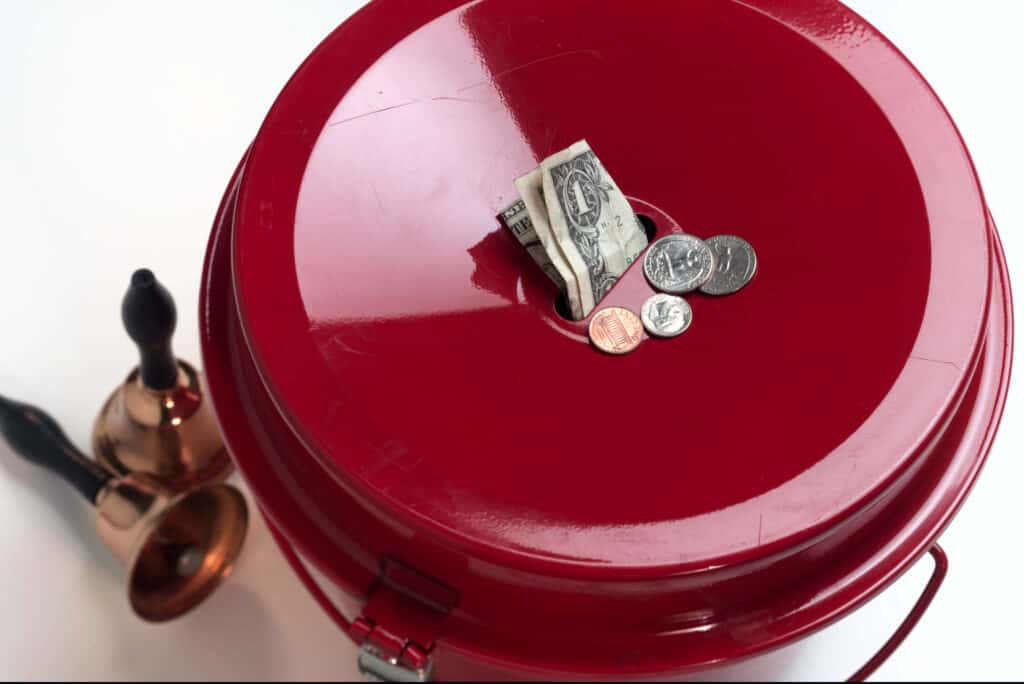 If you're able to do so, donating money to a non-profit which supports military members and their families is a great way to help further their mission.
You could even combine this idea with the last: declutter your house, have a garage sale and donate the proceeds to the non-profit of your choice.
Another win-win, and you might even be able to make some extra money by simultaneously hosting a small bake sale or something, which would be another great activity for kids to get involved with!
Not sure where to donate? Check out this gigantic list of military non-profits to support.
Join #MissionMilitaryThanks.
As part of their Military Appreciation Month celebration & #MissionMilitaryThanks Navy Federal Credit Union is encouraging members to submit a photo showing years of military service. It's a simple way to share stories and the commitments made.
There are two ways you can participate:
1. On Social Media: All you need to do is submit a photo of yourself (or your favorite service member) holding a sign displaying years of military service. Tag @navyfederal on Facebook, Twitter or Instagram and use the hashtag #MissionMilitaryThanks.
2. On the Website: Upload your photo on the Military Appreciation Month site here…
From the entries, 10 members will be selected to win $1,000 plus they'll donate $5 to Operation Homefront for each year of service submitted!
Here's our photo!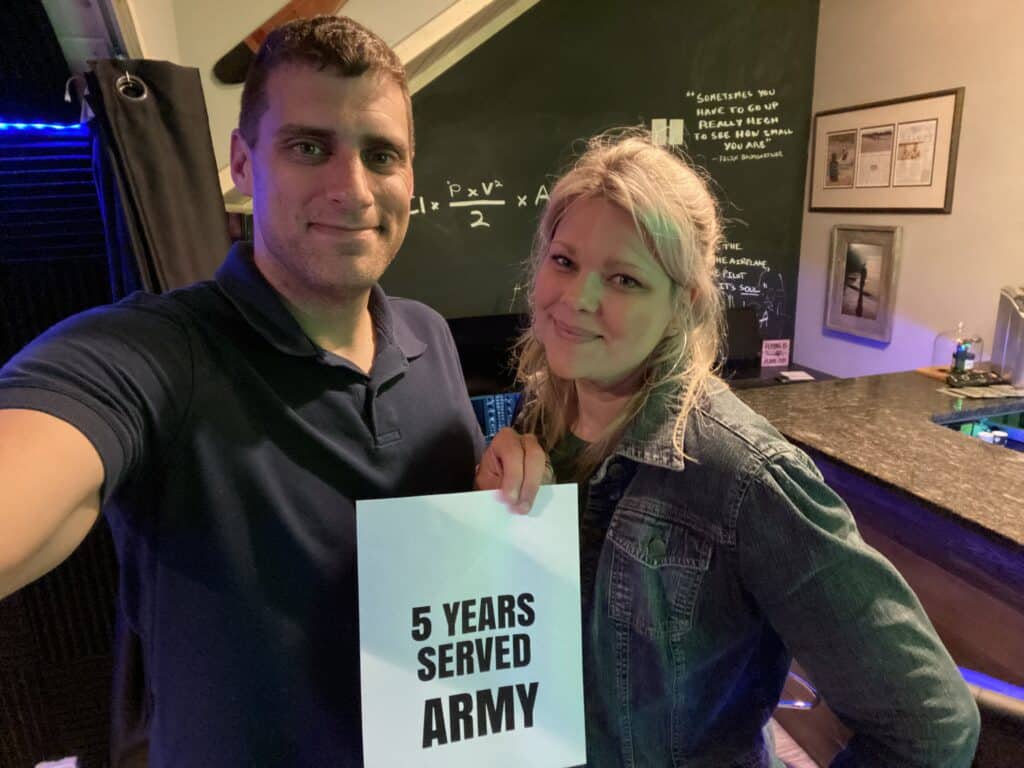 In addition to the photo submission, see all the ways you can join Navy Federal's celebration including honoring military graduates, tips for active duty finances and so much more.
Just say thank you.
If you see a veteran or service member out in public, remember that a smile and a "thank you for your service" goes a long way.
You may also take the opportunity to perform a random act of kindness – but that's up to you!
There are lots of ways to help show your support for the military for Military Appreciation Month, no matter what your current situation is like.
Want to learn more? See all the ways Navy Federal is celebrating Military Appreciation Month.