This post is sponsored by Lifelock.
Updating your information when you move or change accounts is basically the financial equivalent of getting a root canal.
I say that because I just went through this painful process. If you've seen my income reports, you know that my income comes from over 20 different sources, all of which direct deposit into my bank accounts. I also have blogging expenses that automatically withdraw from my accounts.
Getting everything changed took literally hours, and because I have so many accounts that are getting withdrawals from/deposits to various places, I can only hope I haven't forgotten any. If I did, it would mean a disruption in any of my services, or could mean that I miss a bill payment and get hit with penalties.
You don't realize how many accounts are actually in your name until you're faced with the prospect of updating them all, especially if you use our system of multiple bank accounts.
The whole process is just stressful and time-consuming.
Luckily, someone more tech-savvy than myself has come up with a solution to the problem. It's an app that lets you manage all your accounts and update your information with one click. One. Click.
I can't tell you how badly I wish I'd known about this a few days ago.
It's called the Identity App. It functions as a dashboard for all your services, from Amazon to the Apple store, to your bank accounts. You can track activity and update your billing or shipping address, card number, or email address information on all accounts at once.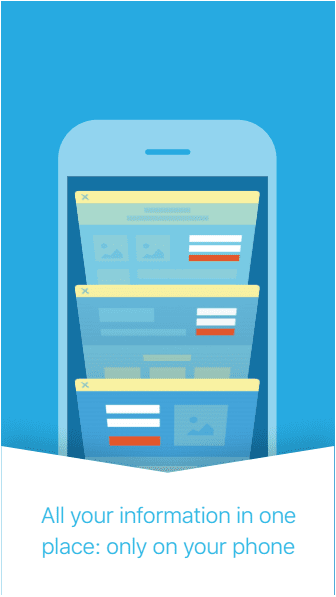 When might you need to use Identity App?
If your card is ever lost or stolen.

If you switch bank accounts, like I did.

If you move (especially because if you forget to change your default shipping address on, say, Amazon, that thing you just ordered might be gone for good if it ships to an old address.)

If you open a PO box.

If you change your name.

If you change email accounts.
Needless to say, there are a lot of situations where an app like this would come in handy.
I know some of you are leery of having so much of your financial information tied to your phone. Because the makers of this app are dedicated to your financial security, any information you enter into the app stays on your phone, not on a cloud or remote server. This means your information is less likely to be compromised.
Seriously, this app would have saved me so much time.
You can download it HERE and it's available for both iOS and Android platforms.