An Easy Daily Check-list Tutorial
---
I love check-lists. There. I've said it. There's something so motivating about checking off an accomplishment and moving on to the next. It helps me stay focused and excited about my tasks. Thanks to the trusty iPhone, I no longer have to live in fear that someone will find my check-lists with things like "brush teeth" and "shave legs" and mercilessly make fun of me (not that my husband would ever do that, right?). I just set up the free "Reminders" app (automatically on your iPhone), to give me check-lists based on the day of the week.
I can just open the tab for the correct day of the week, complete the tasks and then get ready for tomorrow. So easy! Here's a super quick tutorial…
1. Open up the "Reminders" app. Ignore my 61k unread emails. I'm totally going to get to those… next week.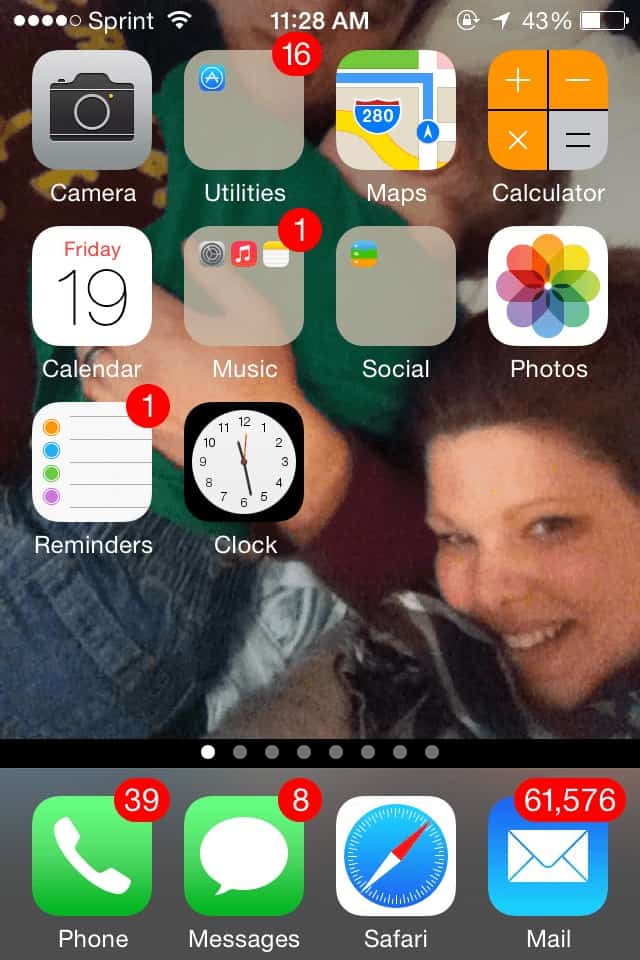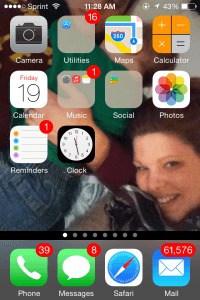 2. Click on the top tab for "New List", choose a color (I just go in order since there are 7 colors) and type in Sunday for the title. Return to the main screen and repeat for the remaining days of the week.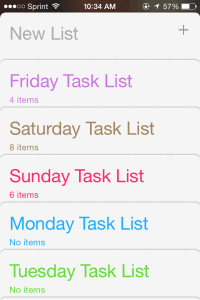 3. From the main screen, you can touch and hold on any list and it will allow you to move its placement. At the end of everyday, I move today's list to the bottom to prepare for tomorrow. This isn't necessary, but it's nice to have today at the top of the list.
4. Go through and add tasks to each day that need to be done. I work with my paper life planner (learn more about that here) to separate my master tasks for the week into smaller tasks.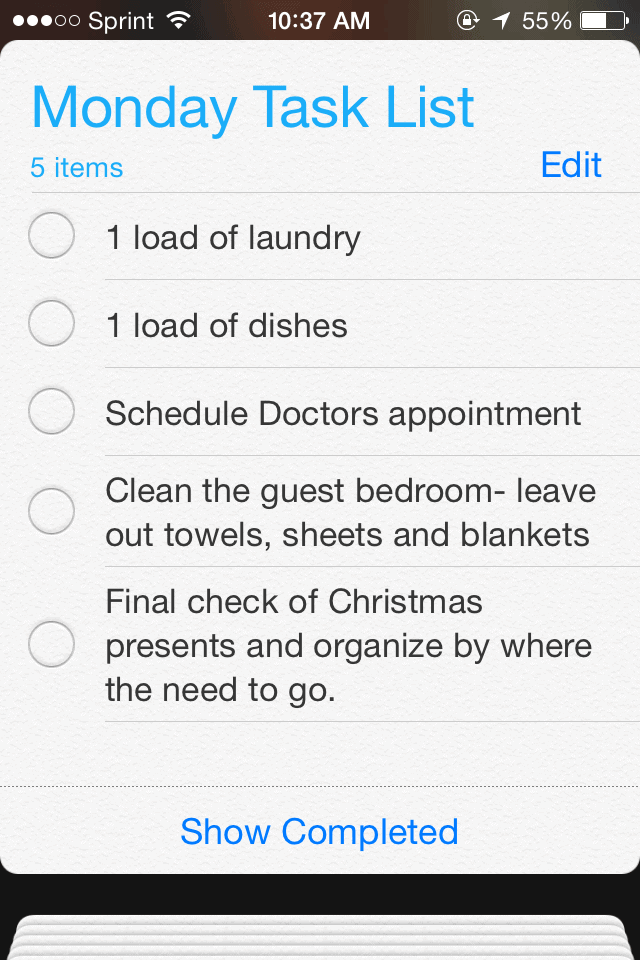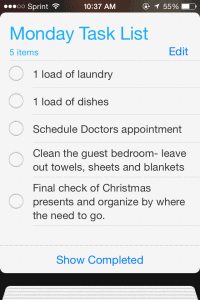 I also keep a list in this section for Groceries (which can include everything from stockroom stuff, actual groceries and things I'm hoping to snag at a thrift store), and a master to do list for my blog so I can complete a task quickly when I have a few minutes to spare on the computer.
Try it out and let me know what you think!
Come over to Facebook and say hi! I love new friends. 🙂
This post may contain affiliate links. If you click & make a purchase, I receive a small commission that helps keep the Busy Budgeter up and running. Read my full disclosure policy here.