Not sure when and how to ask for a discount? It's easier than you think…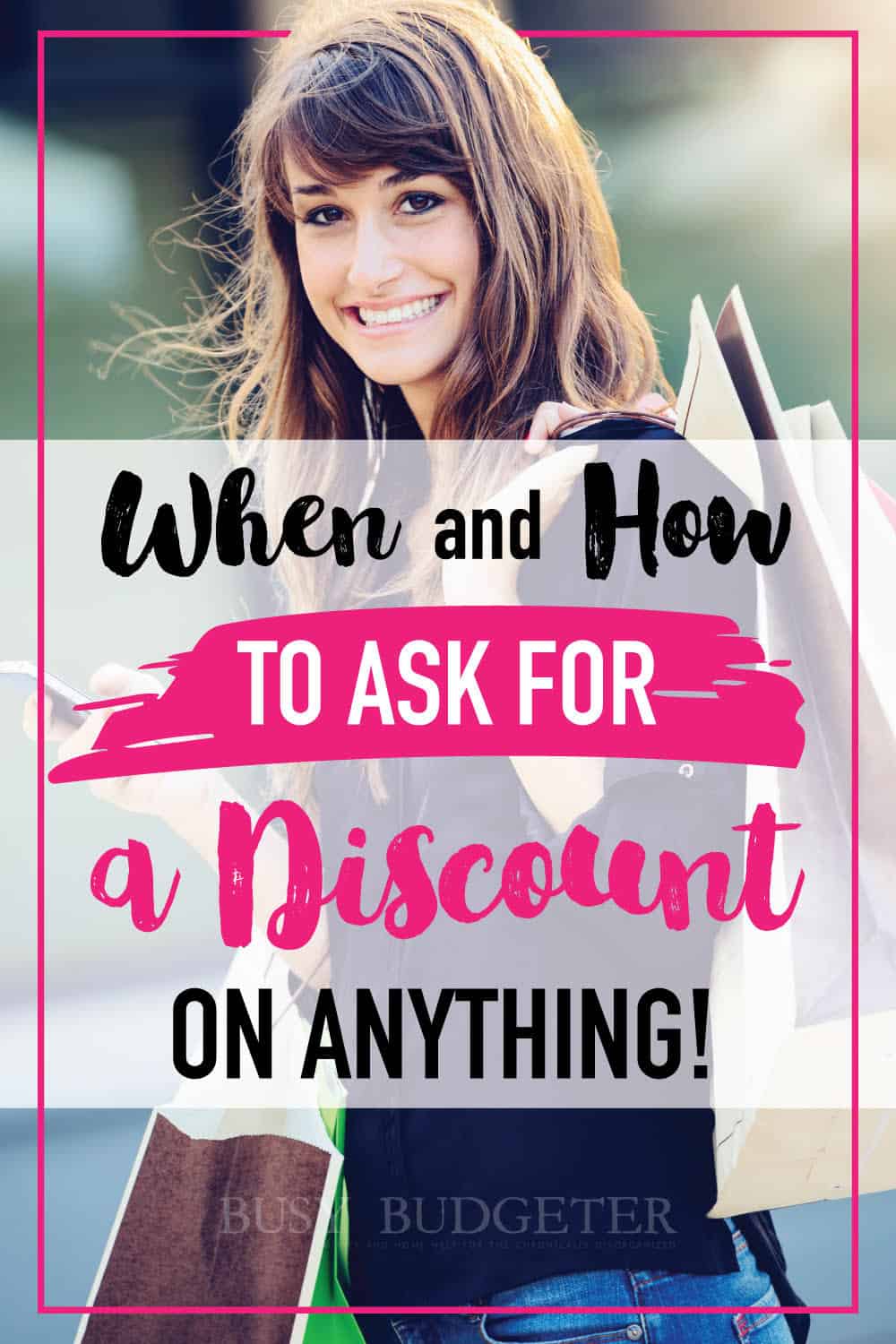 This is a guest post written by Kari Cullen of Esavingsblog.com.
Update: 4/5/20 I know how stressful finances are right now with stay at home orders and the pandemic. I also know that I'm uniquely qualified to help you. I've helped hundreds of thousands of people get out of the paycheck to paycheck cycle (after trying and failing for years), by teaching them how to work with their unique personality to actually stick to a budget.
I'm giving you access to the insanely popular 90 Day Budget Bootcamp for FREE. Because I know that this program will change every aspect of your life. Take a look around. Because this is the LAST DAY you will ever sit around worrying about money. Let's get to work.
Join the 90-day Budget Bootcamp for FREE here…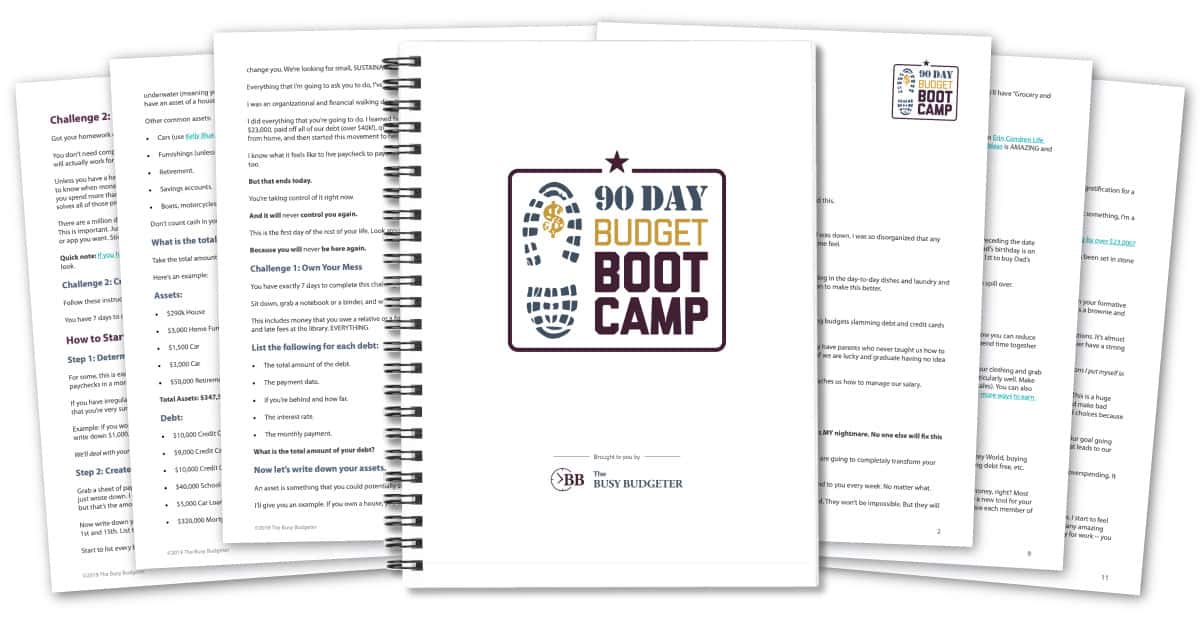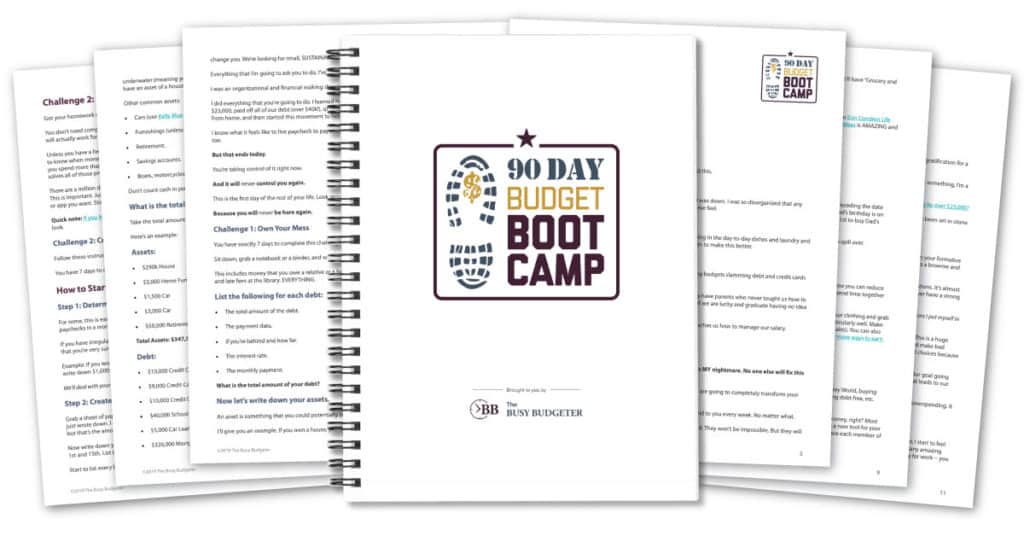 Did you know that you don't always have to settle for the price as marked? More
often than not, you can ask for a discount and get it if you know when and how to
ask.
Most people don't realize that you can ask for discounts at almost any store for
things you may not have considered.
Once I realized this I was a little upset with myself that I never did it sooner.
I don't even want to think about all the money I would have saved over the years!
So how do you go about asking for a discount and what sort of things can you get
a discount on? Let's go over some tips!
How to Ask For a Discount
Simply Ask!
Duh, you're probably saying but it all starts with simply asking. "What is your best
price on this fridge?" "Is that the best you can do?" "Is there any wiggle room on
that price?" These are just a few ways to ask but you get the point.
If it's a fast sale, a sales rep will be willing to make a little less money per purchase
if they don't have to work too hard to make the sale.
Be Kind
Make sure to make eye contact and smile! Look them in the eye, treat them with
respect and be polite and friendly. If you're rude and pushy, they're just going to
say no.
So be nice. Most people will want to help out a nice person in any way they can.
You don't have to intimidate the salesperson. Even if they work on commission
there's usually a big enough cushion for them to give you a discount.
They would rather make the sale than not.
Talk to the Right Person
There's no point in trying to haggle with someone who simply cannot authorize a
discount. If you find out the salesperson cannot give you a deal, ask them if
maybe the manager could give a discount.
Most managers have the power to discount purchases if you simply ask them
nicely. They can also offer you such things as free delivery or maybe a coupon or
free gift with your purchase if they can't discount the item itself.
Know When to Ask
There are certain times of the year to buy different items in order to get the best
savings. Usually, you want to buy offseason or last year's items to get the good
deals.
But you can also buy brand new items on the last day of the month in some
cases and get substantial discounts. Retailers need to move inventory and have
quotas they need to meet by month end.
Offer to Pay Cash
Retailers pay up to 8 percent for your transaction to the credit card companies so
when you pay cash for anything, you're already in a very good position to get a
good deal.
What Types of Things Can You Ask for a Discount On?
Getting Discounts on Furniture
Furniture has a huge markup. Most furniture sales professionals work on
commission and can be getting a nice percentage if they sell for the full price.
Now obviously they need to make money but there is a lot of discounting that can
be done if you follow the rules you learned above.
Getting Discounts on Appliances and Electronics
Appliances and Electronics are often sold on commission too, depending on
where you go.
If there are no discounts that can be given, they may be able to offer you the floor
sample, an open box item, free shipping or installation instead.
Vehicles
Anytime you shop for a new or used car you should never pay the retail price for
it.
Start your shopping online!
With websites like CarGurus.com, you can pretty much do all your research right
online before you even get to the dealership.
Consumer Reports also gives great information about how inexpensively you can
get a vehicle and what price to shoot for.
Having this knowledge on hand leaves you in a much better position to negotiate.
Don't be afraid to walk away if they won't budge on price.
Medical Procedures
It might seem hard to imagine, but often you can make deals for medical
procedures. there are a lot of costs involved with medical procedures and most
people don't ask what they are.
You may be able to have your procedure done on a certain day or time cheaper.
Maybe a different doctor or hospital may also be cheaper.
You may opt to pay cash instead of going through insurance. If you explain that
you're paying in cash up front and not going through insurance, that saves them a
lot of extra work. This could get you a nice discount.
When I had to get four teeth pulled for braces I opted to skip the anesthesia and
just get novocaine and saved a good sum of money.
While being awake for four tooth extractions isn't for everyone you get the point I
am getting at.
Don't be afraid to ask!
Even if you already got a procedure and found out it was more expensive than
you thought you can often work out a deal with the provider if you ask.
Grocery & Retail Stores
It might not seem possible, but for items that expire, like meat, dairy, fruit, and
vegetables, you can ask for a discount. Most likely if you check the dates on the
meat you may see some close to expiration.
Talk to the manager and see if they will give you a discount.
Same goes for retail stores. If you find an item with a small imperfection you may
get a discount.
You should also always ask at the register if they have any current coupons out
and usually, they have coupons behind the counter that they can scan for you.
In a nutshell, just ask!
The worse thing that can happen is they say no!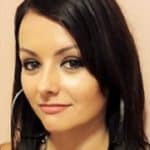 Kari Cullen is a former Technical Analyst turned entrepreneur. She loves to share her personal finance, budgeting, and money saving tips over on her blog Esavingsblog.com. She has a library full of free printables and guidesto help make managing money simple, fun and stress-free for your family!