Wow. Just wow. That was a whirlwind of a year. We welcomed our son into the world in August 2012 and since then we've been in constant motion. I quit my job (my entire career actually) after 9 years to open up a home daycare so I could live a more balanced life (best idea ever! More on that later.) We moved into a larger house and Jon and I have been making up for opposite schedules for the last 4 years by having more quality time than I ever thought possible.
Needless to say, the blog fell to the back burner. Which is a shame, because I missed you guys and loved writing to you! I've spent the last week writing here and there and catching up on the things that are the most important to me and I can't wait to share them with you!
I have posts scheduled to start on Monday, January 20th 2014. See you then!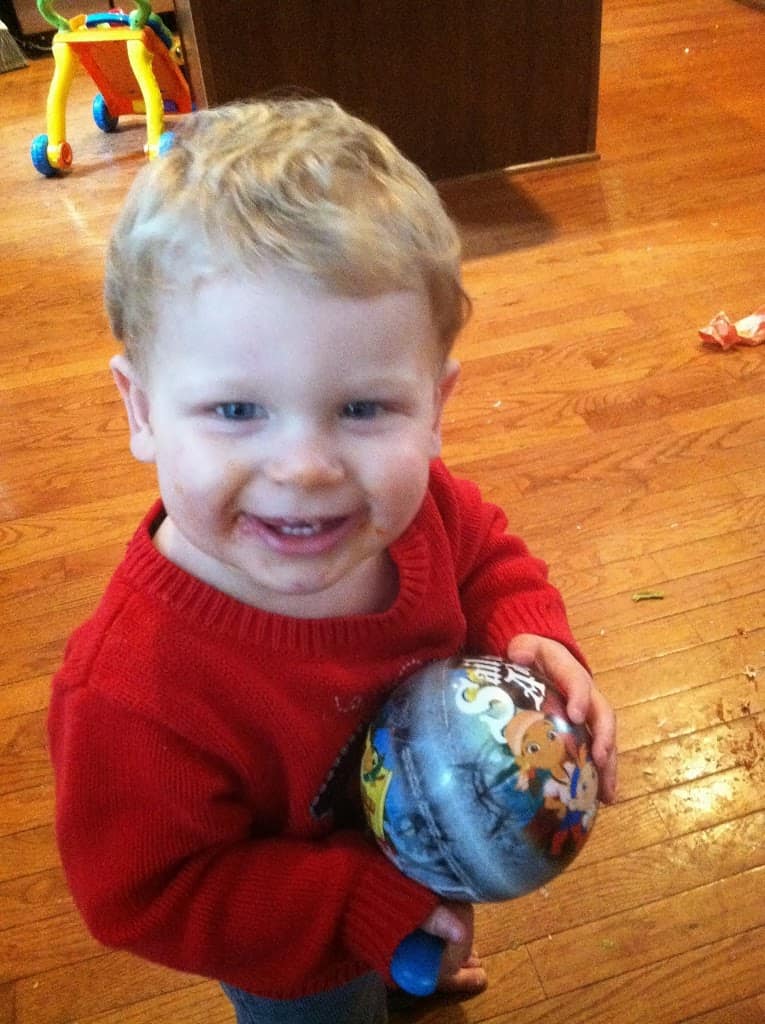 My little Squishy with enough baked beans on his face to imitate a pretty decent beard.
This post may contain affiliate links. If you click & make a purchase, I receive a small commission that helps keep the Busy Budgeter up and running. Read my full disclosure policy here.