If you're struggling with how to stop spending money, let me tell you why.
Budget's always look great on paper. When the math works out, you look like you should be fine.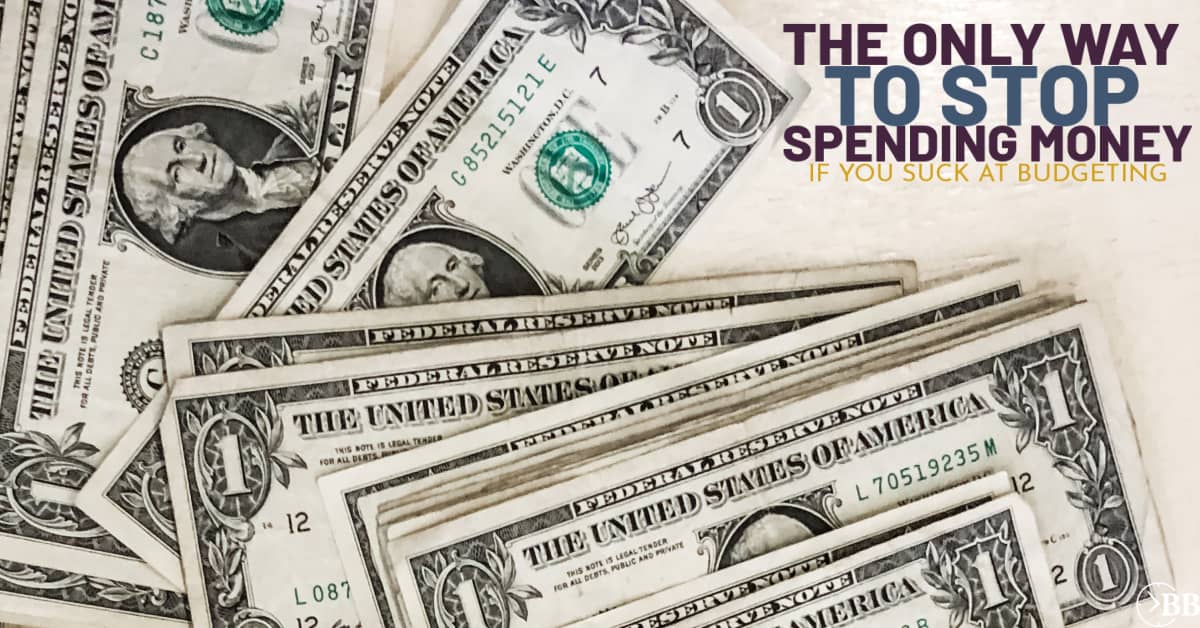 But then after a few days, you've already completely blown the budget, you have no idea how to get on track and you start to realize that this is what ALWAYS happens.
You set a budget. And then you break the budget.
On endless repeat.
Maybe throwing in a few money fights and declined cards to keep it interesting. 🤦‍♀️
Update: 9/21 I know how stressful finances are right now with everything that's happened over the past year. I also know that I'm uniquely qualified to help you. I've helped hundreds of thousands of people get out of the paycheck to paycheck cycle (after trying and failing for years), by teaching them how to work with their unique personality to actually stick to a budget.
I'm giving you access to the insanely popular 90 Day Budget Bootcamp for FREE. Because I know that this program will change every aspect of your life. Take a look around. Because this is the LAST DAY you will ever sit around worrying about money. Let's get to work.
Join the 90-day Budget Bootcamp for FREE here…
How to Stop Spending Money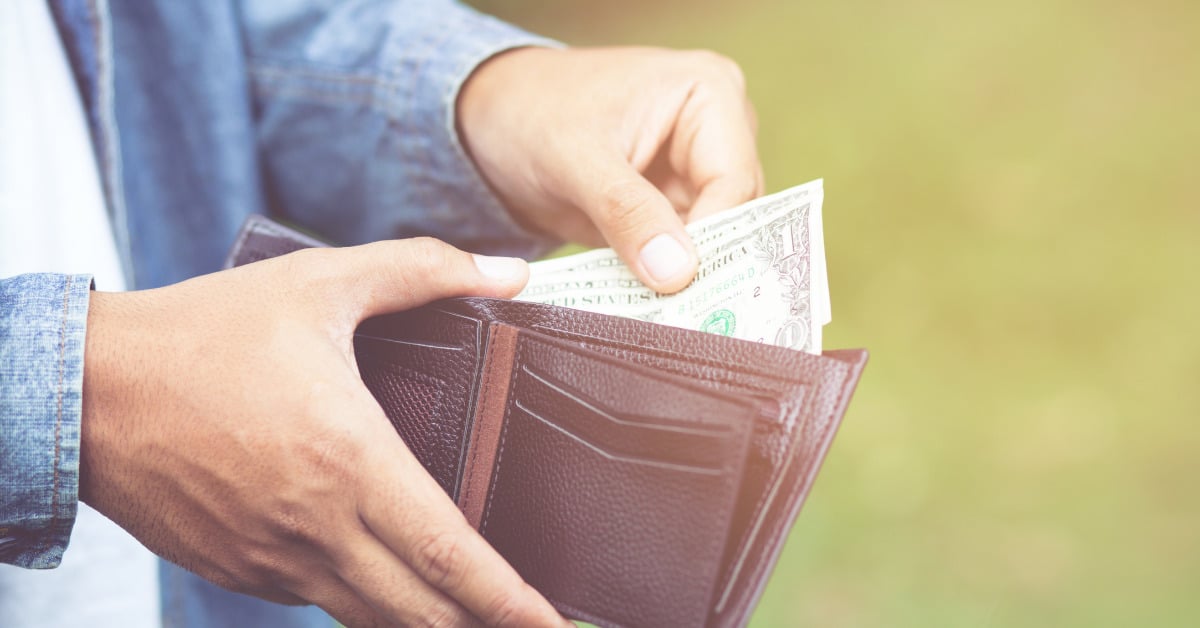 There's a secret that you've been missing.
It works for absolutely everyone.
In fact, it works so well that even when I tell it to you… you won't believe me.
You'll think you're the exception to the rule and you don't need to do that.
And you'll go back to doing it the way you've always done it.
Putting it on paper, swearing that you'll stick to it this time…
And then giving up like always.
Unless you try it my way.
Then you'll know it works because you'll be able to see it working.
The secret is that you HAVE to have a way to win when you budget.
Let's think about this.
When you suck at budgeting, you're so behind that even if you did everything perfect, it will be years and years before you ever see relief.
You have years and years of sacrifice and hard work, and frustration staring you in the face and no hope of a reward unless you can manage to stick to that budget for years.
I mean no offense at all…. But that's not going to happen.
There's nothing wrong with you.
But sacrificing for years for the reward of being debt-free and having your money under control is not going to work unless you have an impressive amount of willpower and a history of being able to stick to a budget.
How to Win With Money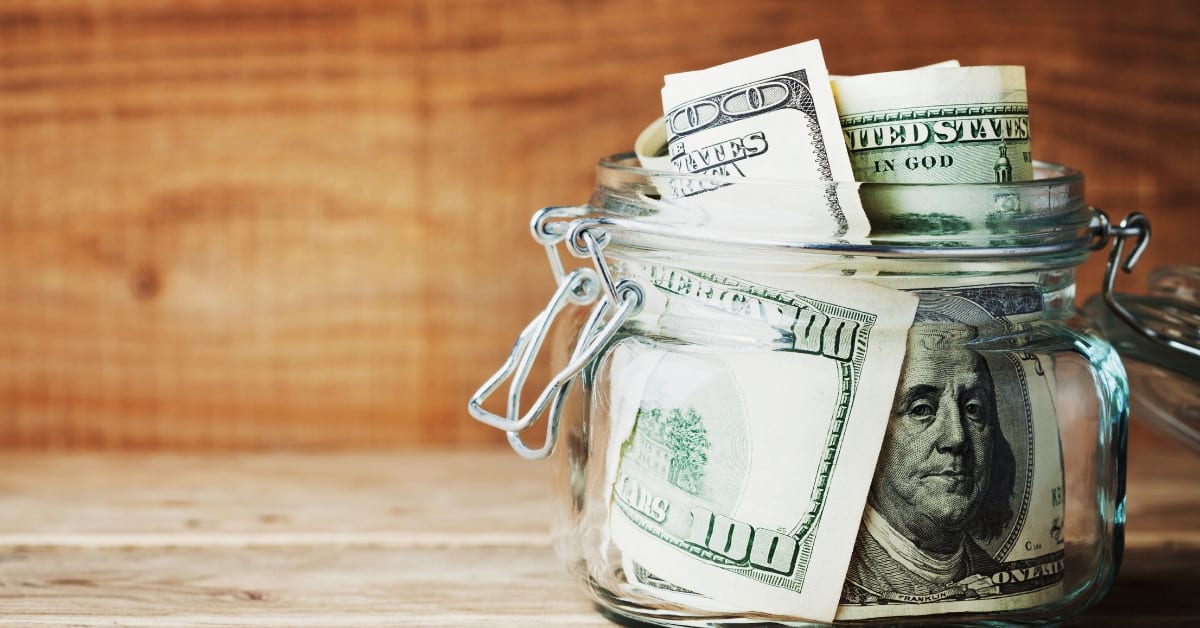 I mean seriously. You don't even KNOW what it feels like to win with money. You can't even comprehend all of the things that would bring into your life.
There's a million doubts that creep in and start attacking the little bit of willpower you have…
What if you sacrifice for years and years and the "reward" you hoped for wasn't that big of a deal to you?
What if you sacrifice for years and years and you die before you even see the reward?
Or what if your kids are grown up and you've missed out on all the things you wanted to do with them.
Years of constant sacrifice with an unknown reward coming in many years is not giving you a way to win with money.
So, how do we give you a way to win?
We let your brain experience guilt free spending on what YOU actually want.
And, we do that while also powering up your saving to levels you've never experienced before.
How do we do that?
Simple.
We start with setting a realistic budget based on what you spent last month (and NOT on what you think you spent or on what that budgeting article on Pinterest suggests 🙄).
Then we incentivize you to come in under budget by telling you that you get to keep 20% of whatever you don't spend from your budget for the week.
Every single week.
How to stop spending money? You don't. You incentivize instead.
How to Incentivize Your Budget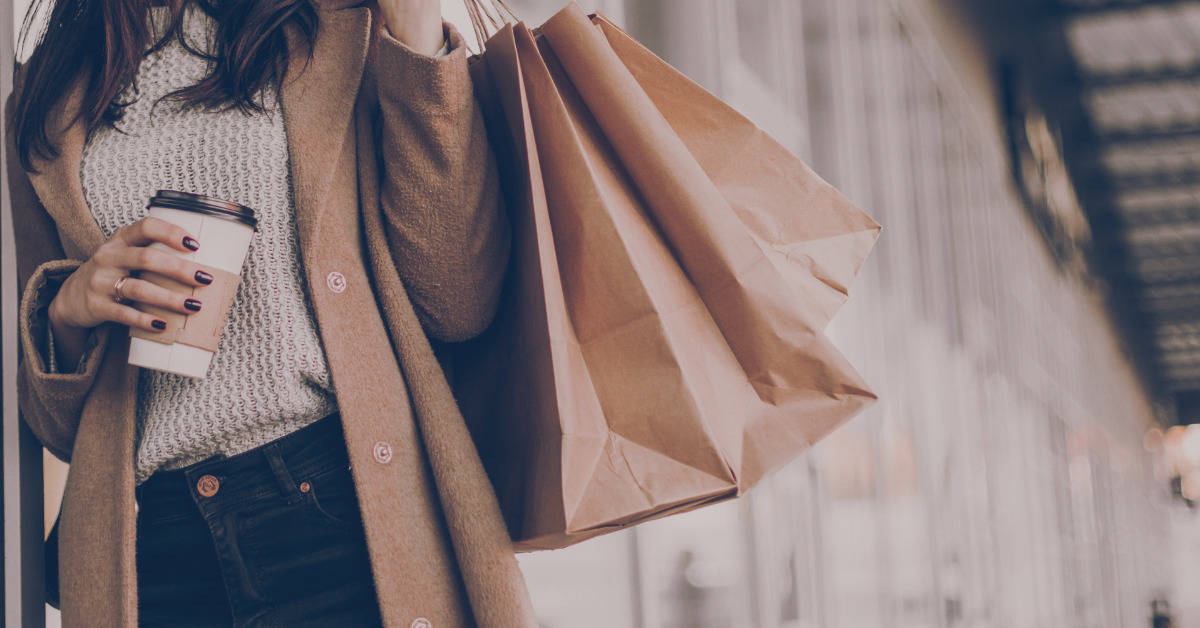 If you have $100 left over in your grocery budget this week because you used up food in your pantry and freezer, then you get to keep $20 to spend on anything you want.
And you can "earn more" by reducing your spending in the other categories. There's no limit on how much blow money you can "earn" by reducing your spending.
There's only two rules for that money.
Rule #1: NO ONE ELSE gets to say how you spend it.
It's guilt free spending.
How you end up spending it is going to depend on your unique personality and what you want most.
Some people might want to spend it on…
☑️ donuts and cupcakes
☑️ makeup and shoes
☑️ new clothes
☑️home decor
☑️fun experiences to do with your kids
☑️ date night or presents for others
☑️ actually prefer to save it or invest it.
The key is to do the thing that makes you happiest in the moment with that money.
Don't save that money because it seems like the smartest thing to do… I'd rather you bring it to Target and blow it on cosmic brownies and new sandals because that's going to give you the dopamine release to get you addicted to being under budget.
See what we did there?
"But wait a second, I'm in serious financial trouble? You can't just tell me to go blow money?!?"
I actually can.
Because I have 7 years of working with hundreds of thousands of people testing this and I know that it works.
And while you get to spend 20% on whatever your heart's desire is, you're going to take the other 80% and apply it to your debt, or to savings.
So in addition to your minimum payments, you're making additional payments on top of that.
Suddenly… you have a way to win.
Rule #2: You can't spend it until you earn it. You can't buy something ahead of time because you're sure you'll be under budget.
You have to be under budget first and then get the blow money to go spend it.
I specialize in the toughest cases of chronic disorganization. People who have been trying and failing to budget for a decade.
People who have never stuck to it before. And when we apply this, we see it over and over again.
Spenders become savers.
People who have never been able to stick to a budget in their life are able to cut their spending in half in a month.
Like Ashley, who said…
"I've never stuck to my grocery budget. I always set it and then buy groceries and end up going out to eat anyway. I couldn't believe how easy it was to be under budget this month. I wanted enough blow money to buy Taylor Swift tickets… and I got it easily! So not only did I stick to my budget for the first time, I was able to put over $300 towards our debt!"
~Ashley
All because they have a way to win now.
They have a blueprint for how to stop spending money that actually works.
Here's the deal.
You've been trying it your way for years.
Why not try it my way?
What do you have to lose?
And now is the PERFECT time to get started because the Easy Budget Binder Triples in price in the next few days! Get it now for just $9 and finally take control over your finances… and life.
All while working with your unique personality instead of against it.