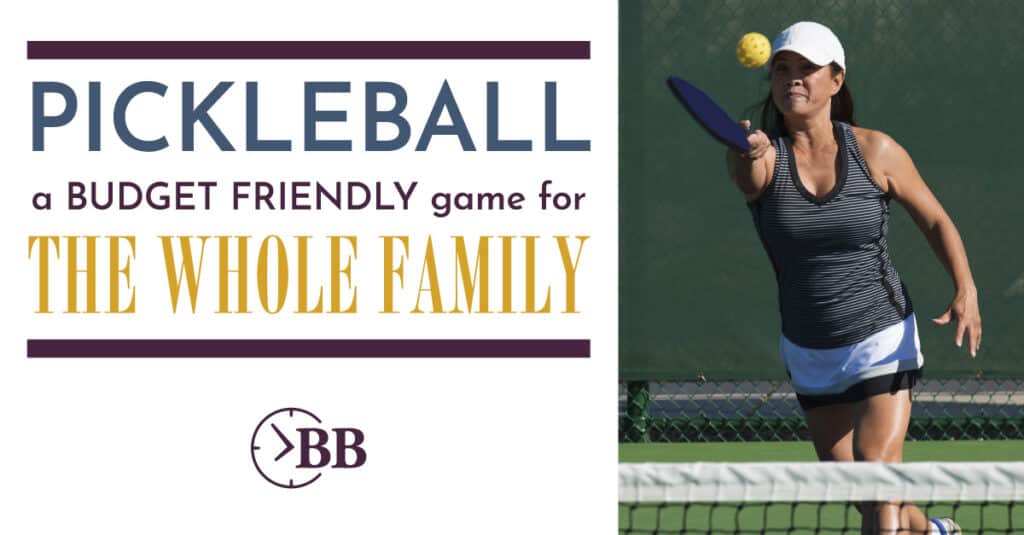 This is a guest post written by Dianne Birtley of Pickleball Adventure. Learning to play pickleball is a fun and budget-friendly way to get your family moving!
Update 7/13/20: I know how stressful finances are right now with the pandemic. I also know that I'm uniquely qualified to help you. I've helped hundreds of thousands of people get out of the paycheck to paycheck cycle (after trying and failing for years), by teaching them how to work with their unique personality to actually stick to a budget.
I'm giving you access to the insanely popular 90 Day Budget Bootcamp for FREE. Because I know that this program will change every aspect of your life. Take a look around. Because this is the LAST DAY you will ever sit around worrying about money. Let's get to work.
Join the 90-day Budget Bootcamp for FREE here…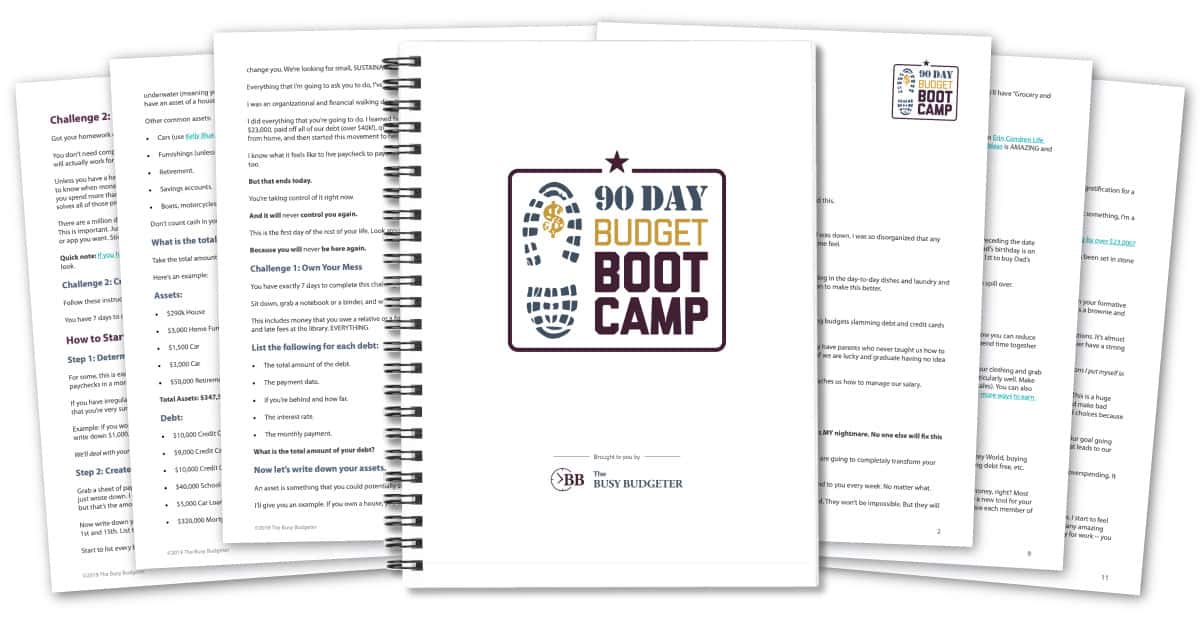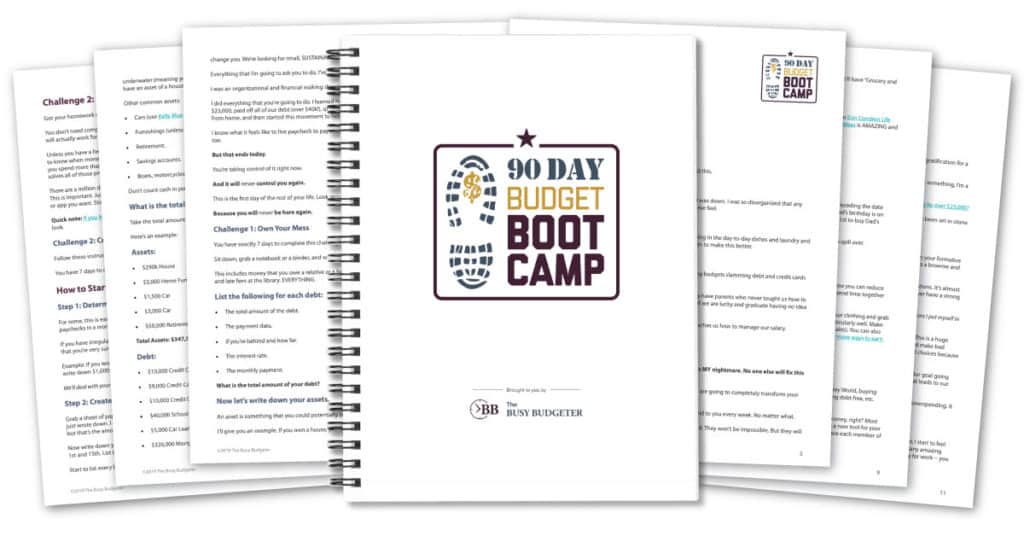 Here's what Dianne had to say…
My husband and I are always trying to find cost-effective family activities that also get us active and getting some exercise. We all lead a fairly sedentary life during the work and school days which means we can all use some energy busting at the end of our days and over the weekends.
These days, children spend a lot of time in front of screens whether that be a video game console, mobile phone, or computer. I know mine do.
In fact, according to the American Academy of Child and Adolescent Psychiatry, children and adolescents spend a lot of time watching or using screens, including smartphones, tablets, gaming consoles, TVs, and computers. On average, children ages 8-12 in the United States spend 4-6 hours a day watching or using screens, and teens spend up to 9 hours.
And we know that adults spend just as much time or more in front of a screen, depending on their job. So much of an adult's everyday life is stored and accessed on smartphones, including books, shopping lists, fitness apps, and games.
A Game That Does It All
So, how do you find a way for the entire family to have less time in front of a screen and more time together to get active while staying on budget?
Most games have expensive costs for equipment, clothing, and registration fees. And a family of four will pay a lot for an evening at the movies. Extracurricular activities and outings are not an option for many families due to their cost.
But a family can play pickleball together for free and it doesn't get much more budget-friendly than free.
Yes, it's difficult to believe but many neighborhoods have pickleball courts that are free, and quite often, they have pickleball paddles and balls to loan for free as well.
Pickleball is truly an amazing budget-friendly game for the entire family that will not break the bank.
We'll dive into how and where to play pickleball on a budget but let's talk a bit about the history and how to play the game.
Yes, I know, history can be boring, but in this case, it's a key part of how pickleball originated and how it became such a great game for families.
How It All Started
These days, pickleball is often thought of as a game for retirement communities, but it's actually a game that was originally invented by three men in 1965 to keep their kids busy during the summer.
While summering on Bainbridge Island, not far from Seattle, Washington, Congressman Joel Pritchard, William Bell, and Barney McCallum found their kids sitting around complaining about being bored (not uncommon but clearly before mobile phones and game consoles were popular).
So, the men decided they wanted to create a game that both kids and parents could play together and keep them active while not spending a lot of money.
They grabbed some table tennis paddles that they had sitting around, a wiffle ball, a badminton net, and started hitting the ball over the net. The game quickly became a hit.
Families loved to play pickleball and members of the community began to join in as well.
In the spirit of keeping the game accessible and fun for everyone, the men made some modifications to the game and introduced some rules:
Lowering the net so that getting the ball over it was doable for everyone playing.

Moving the game from the grass to a concrete pad so that the ball would bounce better.

Keeping the court size as small as a badminton court.

Creating rules to discourage players from smashing the ball over the net which then makes it difficult for players to return the ball.
The kids and parents all enjoyed the game and had fun playing throughout the summer. And it turned out to be the best game for everyone because it was budget-friendly, easy to play, and accessible to all players.
A Good Game For Families
Remember in the history lesson above, I describe how and why pickleball was originally invented?
Well, in summary, pickleball is still a good game today for families, for two main reasons:
Minimal equipment is needed to play and the equipment does not need to be expensive

The rules of the game make it a very playable game for kids and adults, regardless of age, skill, or fitness level
Both these factors were important back in the dawn of the game and still make pickleball a great game for families today.
How To Play Pickleball
Pickleball is an easy game to learn how to play.
The basic concept is the same as tennis. But, you don't need to know how to play tennis to play pickleball.
You hit the ball over the net and try to keep it in-bounds. Then your opponent hits the ball back to you.
The ball does not need to always bounce before hitting it. However, there are two rules that are unique to pickleball and were introduced to keep the game fun, enjoyable, and doable for the majority of players.
These two rules are…
Double bounce rule:

Pickleball, Inc
defines that as
"
Each team must play their first shot off of the bounce. That is, the receiving team must let the serve bounce and the serving team must let the return of the serve bounce before playing it. Once these two bounces have occurred, the ball can either be volleyed or played off the bounce."
Kitchen rule:
You can't hit the ball out of the air, the ball must bounce before you hit it
.
Both rules were created to deter players from smashing the ball over the net. Doing that makes it difficult for the opponent to hit the ball back. Again, in the spirit of keeping the game playable and fun for all players.
What Does It REALLY Cost To Play Pickleball
In the examples below, I'm assuming that a family will need 4 paddles. Although, I realize that this may not always be true. If you need fewer or more paddles, feel free to adjust the cost according to your family's needs.
#1 FREE (or almost)
As a starting point, I recommend:
Using the US Pickleball Association website (USAPA)

to find pickleball courts near you and to check what courts are available for free. I've looked at the courts available across different states and cities and there are many that are free or have a nominal fee (donation). In many situations, they also have paddles and balls to loan for free or for a nominal fee.
If you have a

community center or recreation center

with pickleball courts, the courts are usually free and they often have loaner pickleball paddles and balls. Sometimes there will be a nominal fee (donation).

We have a fitness membership that is only $75/year and includes access to pickleball courts, paddles, and balls.

I wish I had known about this years ago.
These are the best options if you want to start playing pickleball without having to spend very much money.
However, if you decide that you need to buy your own equipment, here are some reasonable options.
#2 Most Budget-Friendly
The most economical option is to buy a wood pickleball paddle set that includes balls. Some sets are sold with 2 paddles and some with 4 paddles and usually with 2 or 4 balls.
Whether you buy a set of 4 paddles or 2 sets of 2 paddles, the cost is somewhere around $50.00.
Clearly, this is not free. But it's a reasonable price considering that you'll be able to use these paddles over and over. A trip to the movies for a family of 4 costs more making pickleball a much better option.
Pickleball is great for engaging with your family, having fun, and getting exercise.
#3 Budget-Friendly
The original game of pickleball was played with wood paddles but the technology for making paddles has advanced. There are now options to play with composite paddles, which are better quality, nicer to play with, and last longer.
Typically, composite pickleball paddle sets cost approximately $65-$75 for a set of 2 paddles with balls.
These paddles are more expensive than the wooden paddles. However, they're better quality, will last longer, and still cost less than buying an individual paddle.
Budget options for a family of four who want to play pickleball, are…
1 – Free (Finding free courts which loan free equipment).
2 – Almost Free (Nominal donation for borrowing equipment and using courts)
3 – Most budget-friendly (Starter set with 4 wood paddles + balls – $45.00-$55.00).
4 – Least Budget-friendly (Starter set with 4 composite paddles + balls – $130.00-$150.00)
Helping your kids learn that there is more to life than being in front of a screen is so valuable. And not only will your kids get time away from their devices, so will you.
And, you'll be doing it together.
Pickleball is one of the best ways I know for kids and parents to engage with each other, have fun and get fit, all at the same time. Pickleball also makes an amazing date night…
P.S. Grab the 90 Day Budget Bootcamp Free for a limited time!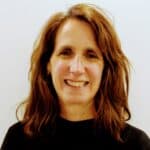 This guest post was written by Dianne Birtley, a freelance writer, and a blogger at Pickleball Adventure, a blog dedicated to sharing strategies on how to play pickleball and how to find the best gear for your budget.