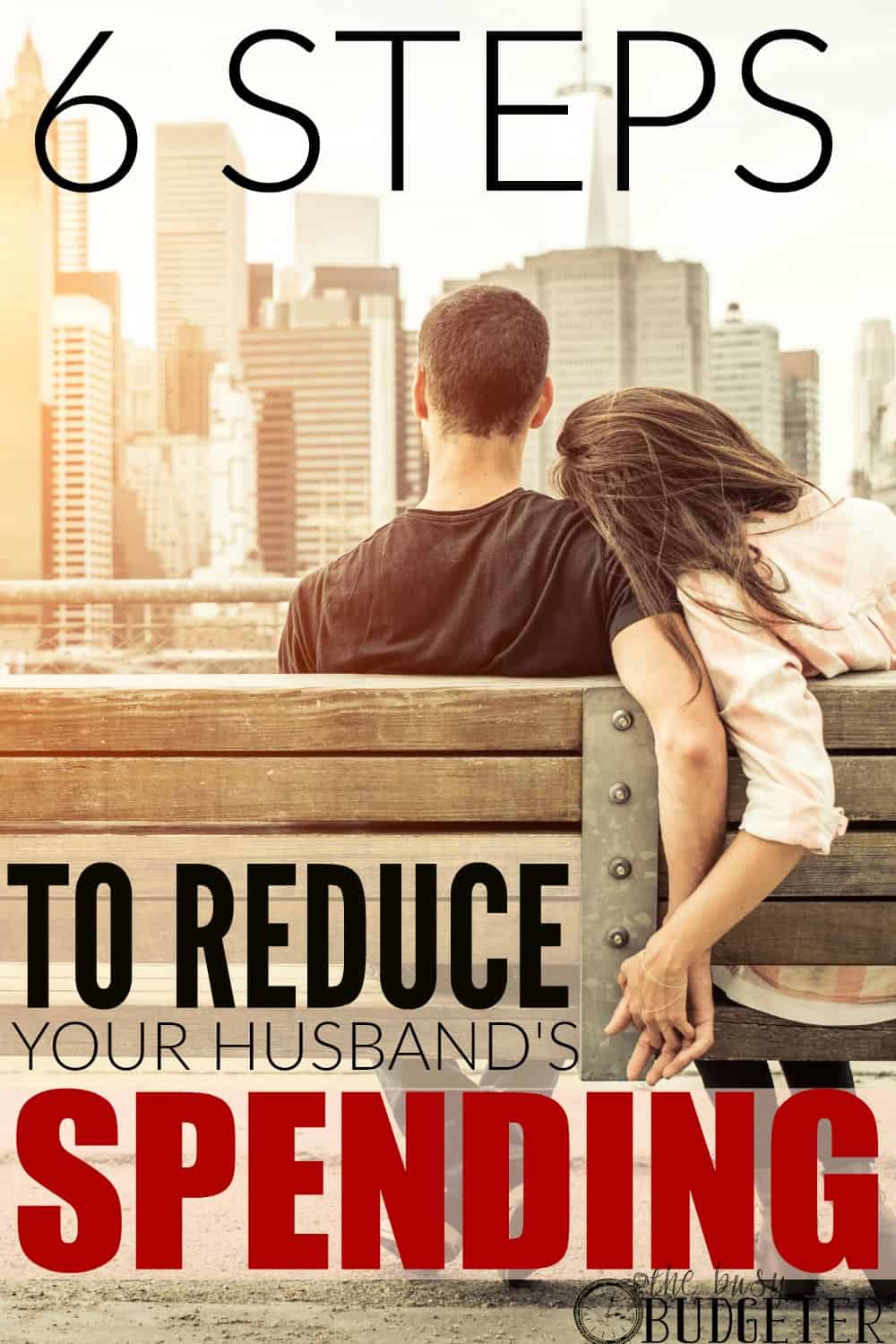 How do I stop my Husband from spending money?
You're only one-half of a team. If your husband doesn't want to save money, it puts your financial goals in jeopardy.
I know, because I was there.
My husband Jon, has tons of amazing qualities. Natural frugality isn't one of them.
You could have the best of intentions, be super financially savvy, and crazy motivated to save… but if your other half isn't fully supporting your efforts, then you can't be successful. It's like playing tug of war; you save a little, he spends a little extra. No one goes anywhere and everyone gets exhausted.
Like everything in a marriage, you have to learn to work together towards a goal. If you don't take the time to learn to do that, then you'll always be fighting against each other.
Easier said than done right?
Maybe not.
I was really successful in getting my husband to stop spending. I married an amazing man who can fly airplanes, juggle fire, ride a unicycle, snap a straw out of a mans mouth using a bullwhip (don't ever try that at home!), and brews his own craft beer at home. However, I did not marry a budgeter, a saver, or a man who thinks before purchasing.
This is the system that I used to turn him into the guy that questioned the necessity of my 10 cent purchase of clearance kool aid packs. (Also, as a side note: be careful what you wish for!)
All kidding aside (but he totally did that!), if this can change him… it can change anyone.

Step 1: Listen
I mean really listen. Not nodding in deep thought while you mentally counter every argument as to how he's wrong. What are his concerns? Why doesn't he want to do this?
My husband is a "live in the moment" kind of guy. He couldn't stand the idea of socking all of our money away while we lived a miserable poor life and then died (or got old and wrinkly) before we could ever do anything fun. Before you can move forward, you need to figure out exactly what his opinion is.
Depending on how he communicates, this could be done in one conversation or in months. You need to find out why he spends money and why he's resistant to your ideas. These are two different things. First, find out what makes him want to spend money on things you don't need, and then find out why he's resistant to change (or why's he's unsuccessful when he tries to change).
We'll use what you learned here in step 2.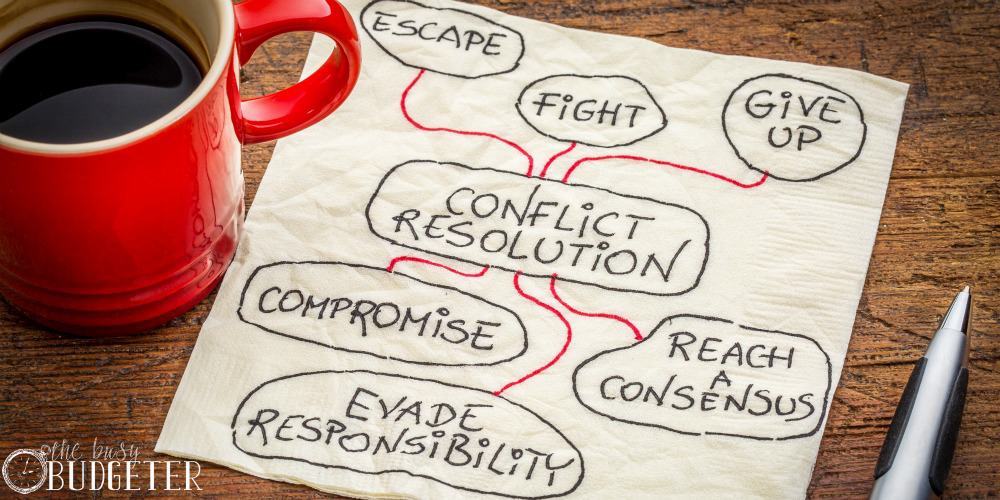 Step 2: Compromise
This is where most people fail. To put it bluntly, his Cheetos and Pepsi are just as important as your debt reduction. I realize that Cheetos are a ridiculous way to waste your hard earned money. I realize that you could be debt free much sooner if you just ban Cheetos. I know that every financial book and manual in existence will tell you that your plan is right and his plan is wrong. Because you want to save money and change your financial future and his Cheetos are preventing that.
This isn't a best practice budgeting pop quiz that you're each trying to pass. This is life. You don't get to win or be right.
You each get to live your life in whatever way you find fulfilling. You chose to merge your lives and live them together. If he can't stand the idea of squirreling away all of his money while living on a sparse budget and having little discretionary money, he shouldn't have to do that. If you can't stand the idea of living it up, wasting your money, staying in debt and having no security for the future, you shouldn't have to do that.
With both of your issues weighted equally (meaning yours isn't more important because you're "right"), find a way that you can both live with the outcome. This will be highly personalized based on your situation. If you get stuck on finding a compromise, move on to the next section since that can often clarify things. If it doesn't, then come back here.
Step 3: Goals
Find your shared goals. You've chosen to live your life together, now it's time to find out what you want that life to look like. Dream big; What do you want? To be a stay at home mom? To start your own business? To be able to tour Europe and visit Disney World every year? To be a professional golfer? To have your dream house on 30 acres next to a lake? Talk it out and decide what you want your life to look like.
When we started this, we both had hectic demanding jobs for the same company. Neither of us saw any other life for ourselves than working another 15 years and retiring. Our futures didn't really excite us.
What we found out when we did this is that I wanted to be able to stay at home with the kids. Jon wanted to be able to start his own brewery. Both seem a little ridiculous for a couple saddled with enormous amounts of debt and barely making ends meet at their well-paying jobs, right?
Within 1 year, I was able to quit my job and stay home. Now, at the 3-year mark, Jon has his own brewery. Being able to identify what exactly we wanted and realizing that both of those goals were achievable if we reduced our spending drastically and learned how to make more money was the tipping point for us.
Boom! Just like that, My spender became a saver.
All of the energy that had been spent fighting over "save or spend" was now directed at achieving those two goals. We were instantly working together.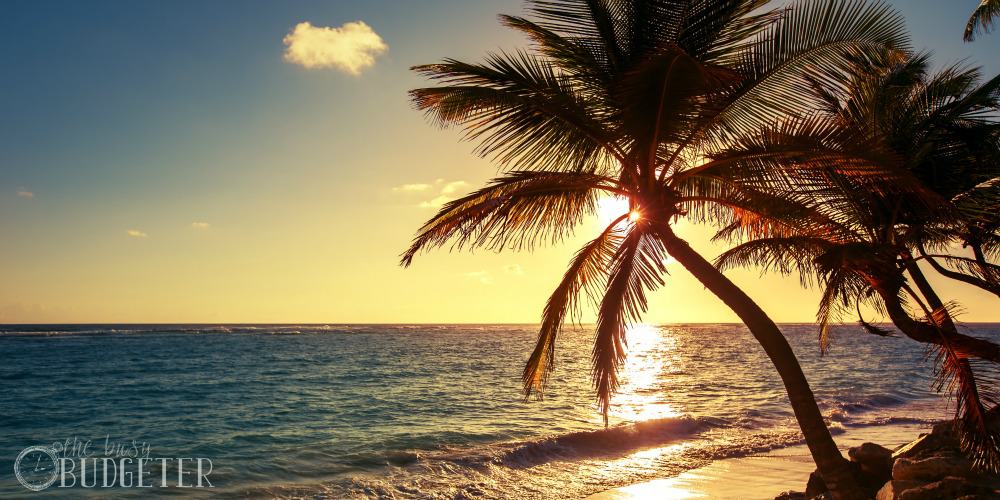 Step 4: Look ahead.
It's a long road. It's not always a fun road. Figure out a way to make the end of your goal a part of your daily lives. Wether you talk about it every day or have a vision board up in your house, you need something that keeps you motivated and reminding you of why you want to do this. Because there will be days that you can't remember.
You have to believe that the end result is worth the sacrifice in order to make progress on this.You also need to believe that the end result is within your reach. You need to know that it's just around the corner.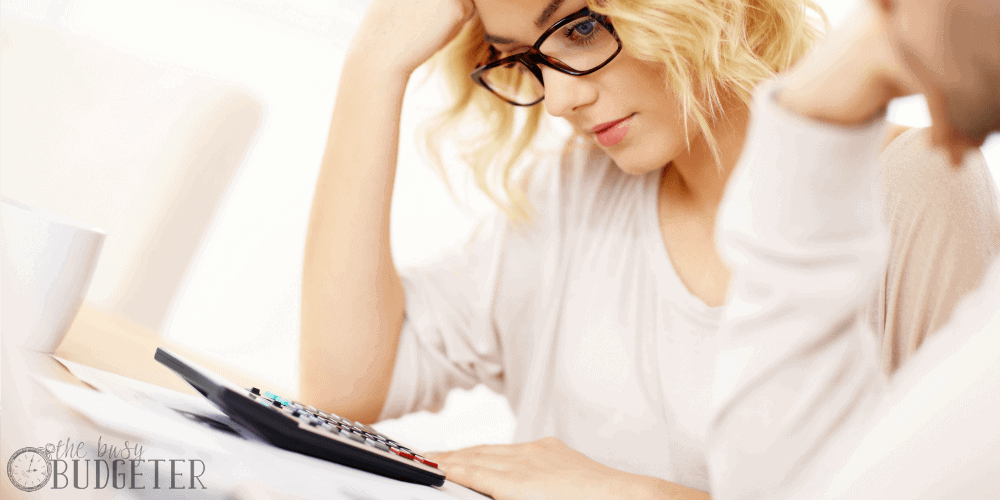 Step 5: Give him some control.
When you're better at handling money, it is so tempting to take over everything and make sure that he's on a tight leash. It's easy to justify that you need to be in charge of everything because he'll screw it up. This is your husband. Someone that loves you and has dedicated his entire life to caring for you.
Let him learn. Let him flounder and fail if needed, and let him learn to be better. Make sure that he has access to money every month on his own (even if it's just $10). Make sure that you don't make financial decisions without his involvement and consent. Every single decision like "which credit card should we pay down first" should give him an opportunity and a chance to be involved. I know
I know you're better at money and I know you're scared to give up that control. But I want you to look for major sustainable long term results on this, not a quick but fleeting change. You need him to feel confident is his ability to manage money and to feel responsible for the outcome of your financial situation.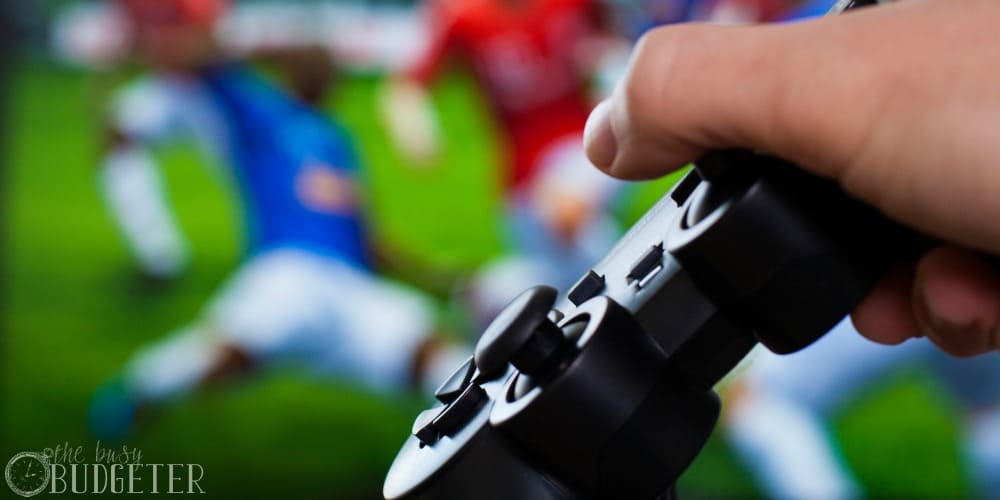 Step 6: (for the particularly resistant husband) Bribery.
When all else fails, resort to bribery. I'm being totally serious. Hear me out here.
Offer to buy him a Xbox if he'll go through Financial Peace University (from Dave Ramsey) with you. Why in the world would you spend $300 on a Xbox when your finances are a mess? Because without you both going in the same direction, your efforts are wasted. Getting him on board with saving money is your only hope if the above steps didn't work. That $300 will likely save you hundreds of thousands in your lives. Assuming, it won't impact your ability to feed your family… Make the deal, take Financial Peace University and let Dave work his magic. If you aren't afraid to be in the morally
Hint: If you aren't afraid to be in the morally gray area, make the agreement that you buy the Xbox AFTER you finish the class. I give it a 99% chance that he won't actually want to buy the Xbox at the end of the class. But… no need to tell him that when you make the deal.
I know how much your different views on budgeting affects your marriage. We've been there. I can remember thinking that there was no way out of the money fight cycle that we were in. I'm also here to tell you that it's been years since we had a fight about money. If you work your way through this list, you can leave the money fights behind you and start seeing the results of working together.
Why do you think your husband spends money?
FTC Disclosure of Material Connection: In order for us to maintain this website, some of the links in the post above may be affiliate links. Regardless, we only recommend products or services we use personally and/or believe will add value to readers.