Smart Tools for Packed Lunches
I have a confession for you guys. Sometimes I actually get a little sad that I work from home.
I mean, don't get me wrong. I love working at home, I do. The thing I really miss about working outside the house, though, is packing my lunch.
There's something so special about having a nice lunch box filled with things I love that I get to look forward to in the middle of the day.
I still get to make Jon's lunch every day (complete with adorable notes- because that's just what you do in lunch boxes) which is great, and occasionally I get to pack myself a lunch for an afternoon out, but it's just not the same.
Is that weird?
Well, nonetheless, I decided I wanted to turn my longing for packing my own lunch into a collection of my favorite things to use for it. I wanted to make a list of the best things I've found over the years for packing lunches. That way, you don't have to go through the same process of trial-and-error I did (you're welcome!)
I tried to keep price points in mind while compiling this list, but, as always, you should shop around for the best price. There are also a few with a slightly higher price tag, but only those I feel are worth the investment if you can make it.
10 Best Containers for Packing Your Lunch
1. Easy Lunchboxes

I mean, the name on this one says it all. Easy. These bento-style containers are great for packing sandwich lunches. The small sections even tightly contain messy foods, like yogurt or applesauce (or pudding, no judgment here.)
They're also a great deal for only $13.95 for a set of 4 through Amazon. I've also found these at stores like Target and Walmart.
2. Sistema Salad To Go Container


If you prefer taking a salad over a sandwich for lunch, this one's for you. It's great! It allows you to store the heavier veggies and dressing separately from lettuce so you don't come back to a soggy lunch and even comes with a foldable knife and fork.
The Sistema collection goes on sale twice a year and are about 40% off, but even when they're not on sale they're reasonably priced. This salad one, for instance, is only $7.99 on Amazon. We use several of their containers and they hold up well over time, so they seem to be a good investment.
3. Nalgene Water Bottles
I'm sure you've heard of this brand before, but it's hands-down my favorite. The one pictured has a 32-ounce capacity, which makes it easier to remember to drink your 8 cups of water a day. All you have to do is fill and drink it twice every day!
It also has a wide mouth so you can put ice cubes in it because there's nothing worse on a hot day than warm water. But on that note, this particular one is good for warm and cold drinks!
Nalgene bottles are also guaranteed for life, so the $10-11 you spend on a bottle is a good investment.
4. CamelBak Water Bottles

If you're not into plastic water bottles or are too clumsy for a wide-mouthed bottle, these CamelBak ones are a great option. They're vacuum insulated and keeps water cold for up to 24 hours (even longer with ice!)
For the especially clumsy, you don't even have to tip it back – you just drink from the spout. This is also a great option if you have kids who want to drink from mommy's cup – less risk of them spilling it all over themselves!
5. Stanley Classic Thermos
If you like packing soups or chili for lunch (especially in the winter), the best thermos you can get for the purpose is this one from Stanley. Like the CamelBak, it keeps your hot food hot for up to 24 hours. It's also great for hot chocolate or coffee for a long road trip.
It's a little pricey, but it works, and it's high quality. It also has a lifetime warranty. They've been known to replace thermoses that were originally bought in 1913 when the company started – so they really stand by their products.
6. Linen Lunch Bag from feellinen on Etsy
This bag is just so cute. My personal favorite is the one with polka dot fabric, but they're all great. It's nice and compact, and the seller has plenty of stellar reviews. Plus, you get the warm fuzzies that come from buying from a small business.
I also really like the fact that this lunch bag is machine washable!
7. Thermos Insulated Lunch Bag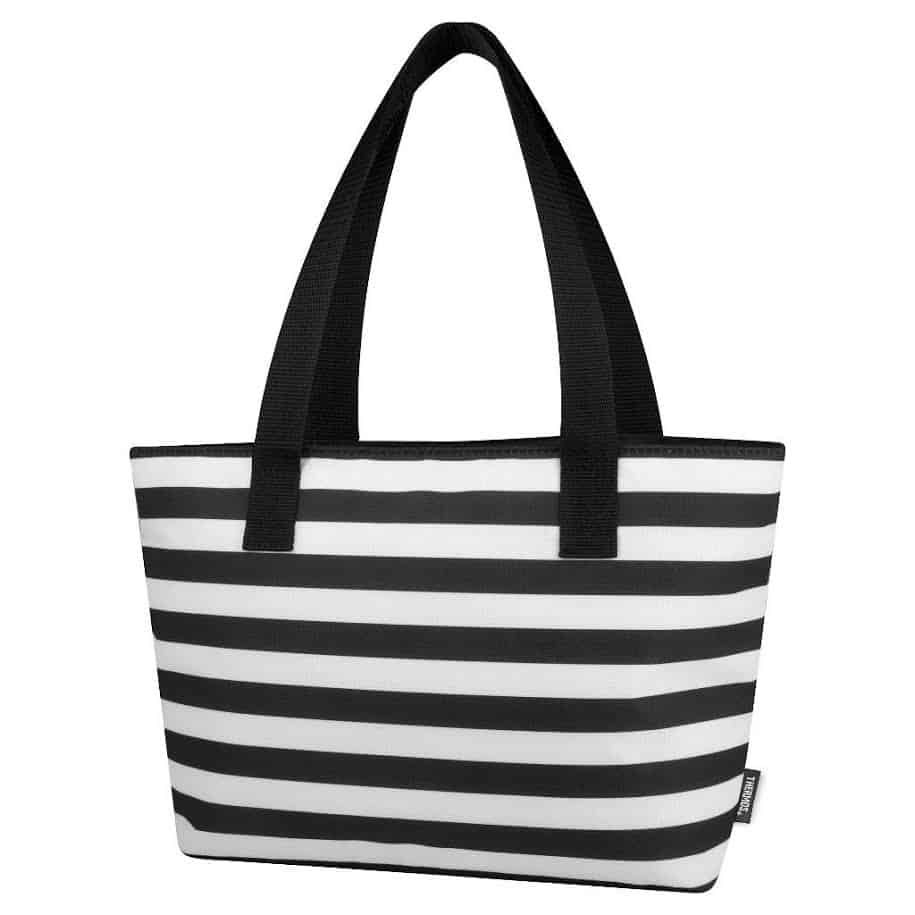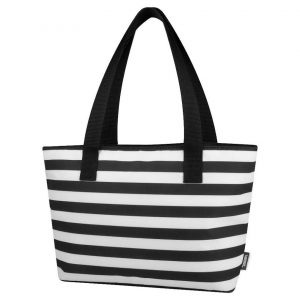 The only issue with the linen lunch bag I mentioned is the lack of insulation. It's fine if you have access to a refrigerator at work, but what about if you need things to stay cooler on their own? Enter the insulated bag.
This one is so cute! It fits a large lunch (even one for multiple people), holds a bottle of soda upright, and it's from the well-known and respected Thermos brand. It's a great value at $11.99 from Target.
While it's not machine washable, it's easy to wipe the inside clean if something spills.
8. LunchBots Stainless Steel Lunch Containers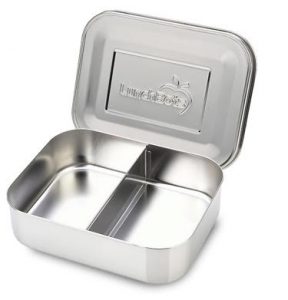 These are really similar to the EasyLunchboxes, but are entirely metal instead of plastic. As such, they're a little pricier, but if you prefer metal to plastic, these are for you.
One benefit of the metal is that it doesn't hold tastes quite as readily as plastic, which is great if you're someone who has a knack for forgetting their lunch in their bag over the weekend.
The company also claims that these are "virtually indestructible", so the $35 is well spent if you put it in terms of cost per use! Plus, using these containers can help you limit how many plastic bags you have to use (and therefore buy.)
They have the bento boxes, like the one pictured, but they have one without dividers, deeper ones, and small condiment containers for whatever you prefer to eat for lunch.
9. Frozzypack Lunchbox
This lunchbox has a built-in ice pack. You just freeze the lid of the container before packing your lunch and it keeps it cool for up to 8 hours. This is a fantastic way to pack your lunch if you don't have access to a refrigerator at work, or if you enjoy hiking.
It's also microwave and dishwasher safe (the base, anyway – not the lid!)
While they're made in Sweden and can be hard to find, Amazon offers them… hooray!
10. Lunchbox Love
Okay, admittedly, these are not containers… but they're awesome, and they're bound to make lunch more enjoyable regardless of what it gets packed in. Lunchbox Love offers pre-printed lunch notes for all the different people in your life, and even for special occasions or inspiration when they're going through a rough time.
You can add your own note them as well to personalize it.
The company also offers fun sandwich cutters for kids, like sports themed, animal themed, or even car and truck ones. They're so cute!
As you can see, I'm a little obsessed. But it's hard not to be when there are so many cool gadgets now to make a "sack lunch" a little more exciting!
What's your favorite thing to pack for lunch?
FTC Disclosure of Material Connection: In order for us to maintain this website, some of the links in the post above may be affiliate links. Regardless, we only recommend products or services we use personally and/or believe will add value to readers.