Are you stressed about tax season? Do you keep putting it off until the last minute? You need a quicker, easier, stress-free way to deal with your taxes this year.
This post is sponsored by H&R Block. All content and opinions expressed here are my own. All tax situations are different. This is for informational purposes only.
It's tax season – hooray!
Okay, maybe you're not quite so excited. But why shouldn't you be? If you're like the majority of people, you have some money coming your way.
Sure, they're not crazy exciting. And sometimes they can be complicated, and confusing, and all that. I get it.
But let's reframe it, shall we? There's got to be a better way (and there is!) So with that in mind, where should you start if you want to feel like you've won come the end of tax season? H&R Block has got you covered!
3 Steps to Winning at Tax Time
Don't procrastinate.
I know, nobody likes doing taxes. But don't put them off! It's not like they'll be any more fun the longer you wait. Just get them done so they're behind you for the year.
And I know you don't feel like it, and you still have time. But just think how awesome and accomplished you'll feel once you have them done.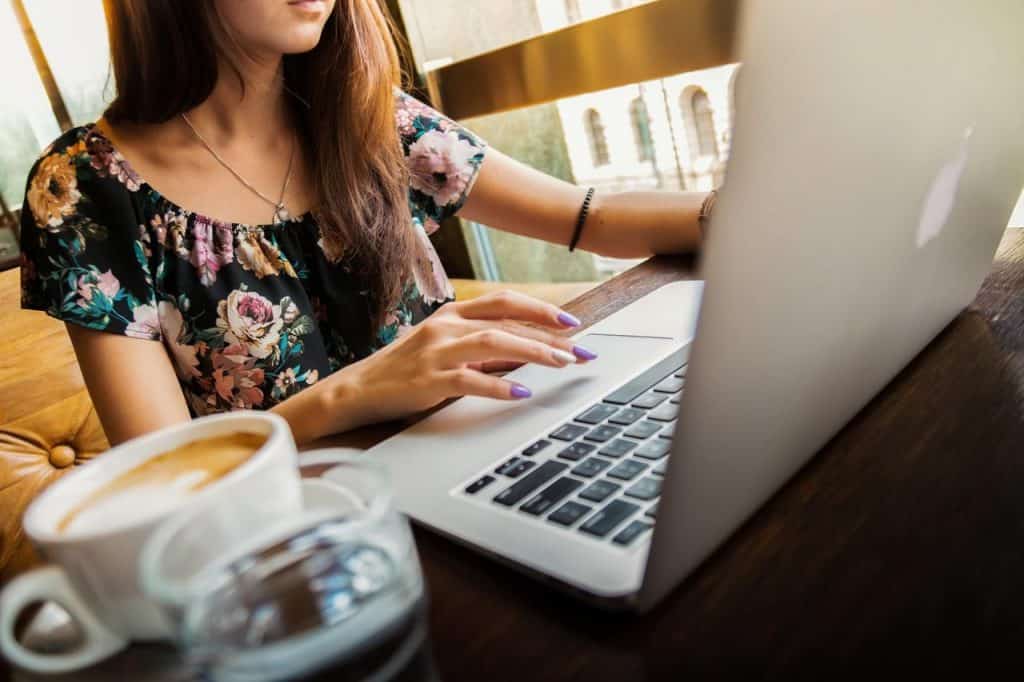 Besides, once you get them done, you'll have a full year before you need to worry about them again.
Plus, now that you can file taxes online, there's really no excuse to wait to do your taxes, provided you have all the documentation you need. If you're missing a W-2 or other important form, I guess you have an excuse 🙂
But the flexibility of doing them online means you can sit on the couch after the kids go to bed, put on an episode of a show you've seen a few times (like, say, Gilmore Girls), and knock 'em out in an evening – no appointment required – from the convenience of your smartphone/tablet or computer.
When you use an online tax tool from H&R Block it's super easy, which means you can have a movie playing in the background guilt free! It'll guide you step-by-step through what you need to do.
Plus, they really try to limit how much information you have to input manually. For instance, they have a new feature where you can take a picture of your W-2 on your device and the information populates in the right place. Also, if you're switching from another tax preparer, you can easily drag and drop a PDF of last year's return to get started as quickly as possible.
If you need a little extra motivation to start your taxes, they also have a handy tax refund calculator to give you a rough estimate of how much you'll owe or how much your refund may be 🙂
Be sure to get all the money you're entitled to.
If you want to make the most of your tax return, figure out how to spend the least money you can upfront. I mean, it's hard to feel like you're winning at tax time when you're paying a few hundred dollars to have them prepared.
That's another benefit of using H&R Block's tax program: through their new online product, More Zero, they allow free filing for more people than ever before. If you're a homeowner or itemize deductions, you can file your 1040EZ, 1040A, and 1040 with Schedule A for free (as long as you don't claim a home office!) And no coupon is required – that's just their normal deal.
Also, you'll want to be sure you get all the deductions you deserve when you're doing your taxes. A big part of this is preparing throughout the year. That might not be helpful advice this year, but start preparing for next year's taxes now by making sure you file away all medical expenses, mileage, and any other pertinent financial information.
In addition to their easy-to-use online software, H&R Block also has a Maximum Refund Guarantee – so you can get every deduction and credit available to you.
Make the most of your tax return
This time of year, retailers are like sharks with chum in the water. They know most people suddenly have a good deal of extra money, and they're advertising as such.
But instead of frittering away money on a new TV or something else equally superfluous, why not put that tax return toward something that matters? You could use it to knock out some debt, put a nice chunk toward a long-term savings goal, like a house, or set up an emergency fund if you don't have one yet.
By making strides toward a long-term goal, you'll get a nice emotional boost in addition to the financial boost. That means you might just be more motivated to do what it takes to make those goals a reality more quickly. If you're feeling in a rut with budgeting or paying off debt or finances in general, this is a fantastic opportunity to snap yourself out of it.
And if your heart is really set on a new TV, that's fine too. Just be mindful of how you're spending that money, because, hey – a nice chunk of change like that doesn't come around every day! Take full advantage of it while you have it 🙂
If you've been putting off your taxes, what are you waiting for? Get your taxes won 🙂