1,000 Books before Kindergarten
We're a huge fan of books in this house. Reading is something that we really want to expose our son to from a very early age. From the time he was born we would incorporate books into his bedtime routine. Now, at 15 months he routinely grabs a book and sits in his reading chair (or in my kitchen cabinets:) to flip through it.
1,000 books before kindergarten is a movement to expose babies and toddlers to 1,000 books before they start school. Many libraries have programs like this (ours doesn't, so we just do it on our own), where kids get rewards as they "level up" their numbers. Rewards can be anything from stickers to trips to the park.
In order to reach 1,000 books, you would need to read 200/year. In actuality we're almost triple that right now. We work it right into our routine… We always read a book at bedtime, and we read a book after lunch and before nap. There may be other times during the day that we read, but those are the books we can count on.
The best part? It's free! Thank goodness for libraries because 1,000 books would cost you between five and sixteen thousand dollars. Thanks to your local library, you don't have to spend a cent!
Here are my top 10 favorites: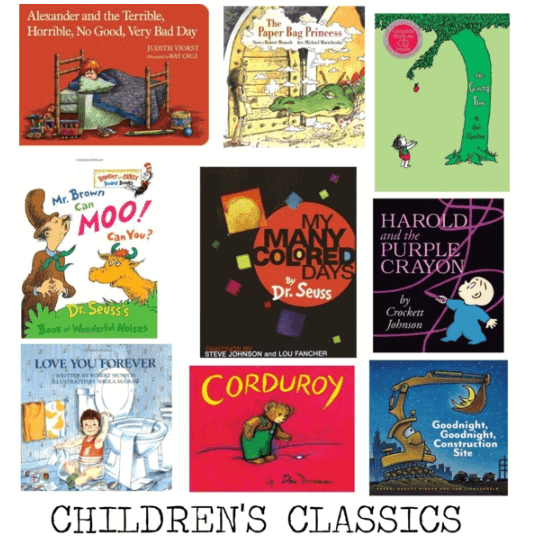 Click here to head to my Polyvore page to get more info or to purchase.
This post may contain affiliate links. If you click & make a purchase, I receive a small commission that helps keep the Busy Budgeter up and running. Read my full disclosure policy here.