I love Pinterest. Seriously. I love it so much, that I made it my job. One of the best things about Pinterest is that it adapts itself entirely to your tastes.
My husband loves craft breweries, beer making, and small craft planes. His Pinterest feed is a huge stream of beer and flying. Mine is all frugal living, money saving tricks and cheap and easy recipes. Pinterest know what we like by who we follow. That's how they know what to show us in our feed.
Unfortunately, Pinterest's only flaw is that they don't have "money saving" or "frugal living" as a popular category, so you can't just scroll "what's hot" in money saving and find great ideas like that.
If you want to make Pinterest work for you, then you need to make sure that you follow the right people. If you want to spend less and save money, then you're in the right place!
I put together a list of all of the top names in frugal living to make it easy to customize Pinterest to your money saving goals. Just click the links next to the name to go straight to their Pinterest page so you can follow them easily.
Once you follow these pinners, your Pinterest feed will be filled with the best ideas for saving money. You can peruse and repin at your leisure. You're welcome! 🙂


Top 25 Frugal Living Pinners on Pinterest

Pinterest is one of my favorite resources for finding new solutions to my family's problems. There are so many talented people with great ideas on Pinterest, and I love collecting them all in one place to be able to scroll through and pick out what I love. I learn a new tip or trick that makes my life easier almost every day.
How often do you visit Pinterest?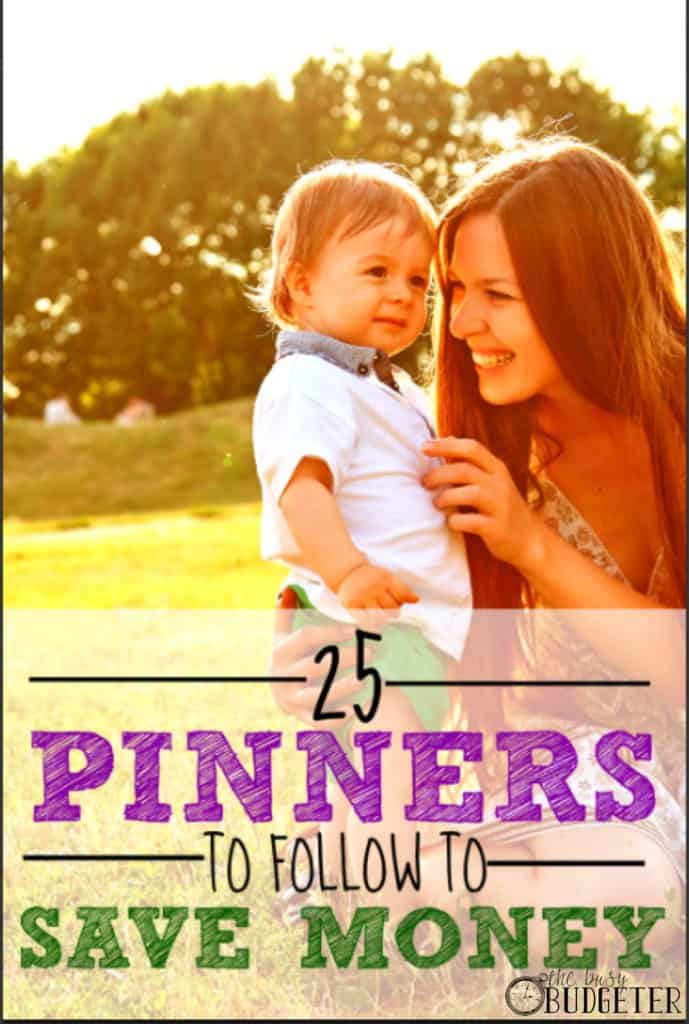 This post may contain affiliate links. If you click & make a purchase, I receive a small commission that helps keep the Busy Budgeter up and running. Read my full disclosure policy here.