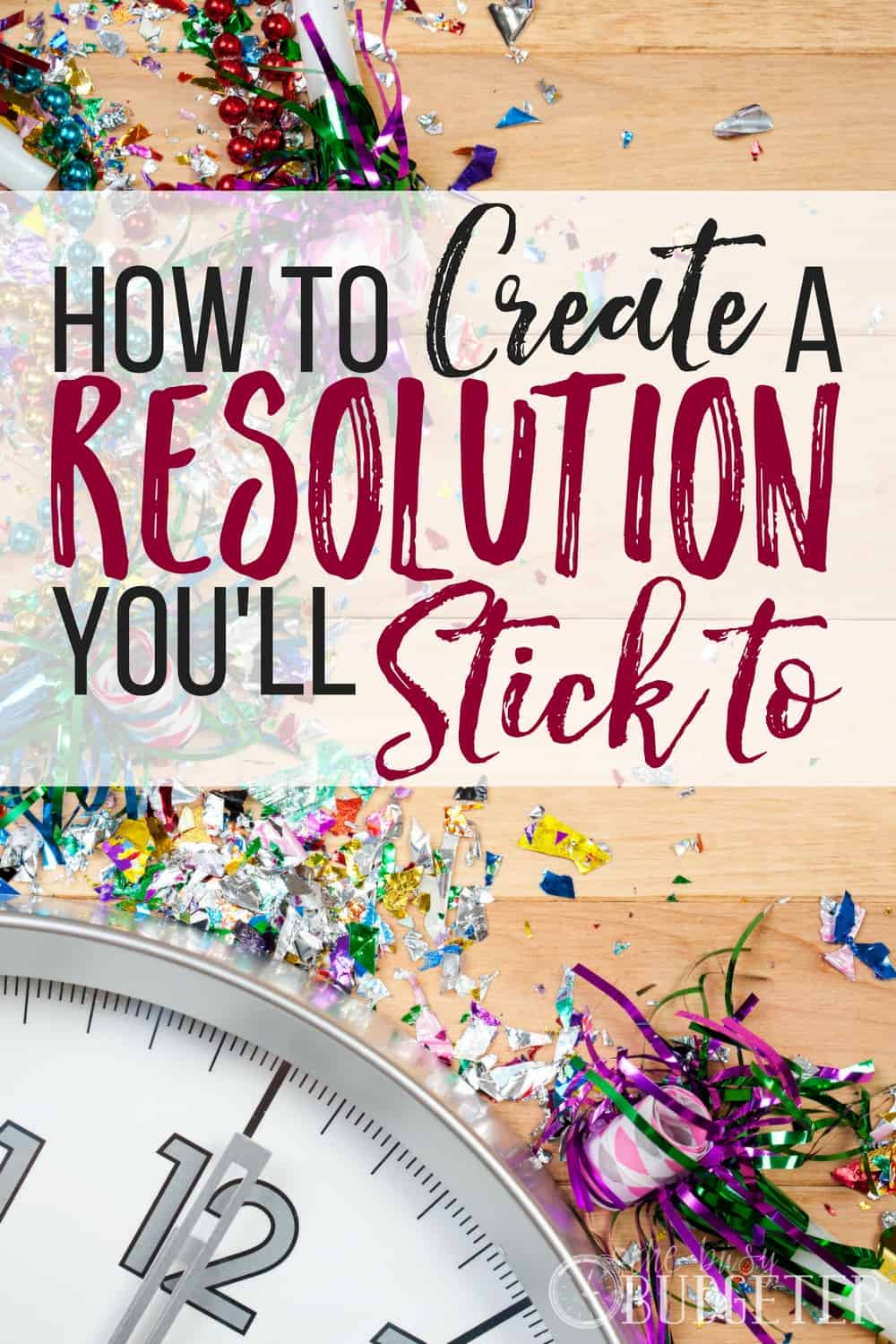 I know New Year's resolutions are hit and miss: some people love them, some people hate them. But as for me, I think the new year is a great time to think about your goals. Of course, you can make goals any time of the year, but there's something about a fresh, new year (with a fresh, new planner :)) that makes me more excited for new beginnings.
It's an especially great time for financial resolutions because, if you're like most people, your budget didn't do too well during the holiday season. If you saw my post a few weeks ago on developing a holiday budget, you might have been more prepared, and if so, congratulations!
Whether you had a plan for this past Christmas or not, I want you to think for a minute on how you did financially this past holiday season.
Were you stressed out personally and financially? If you felt you did a good job financially, how did you do so? Did you have a plan this past year, or did you wing it? Have you added up your purchases and seen how much you actually spent on the festivities? Were you focused on moments or on spending money?
It's important to consider how every decision you make impacts your financial health. Everything you choose to do will either bring you closer to your financial goals or further away.
So however you did during the holidays, now is the time to consider your next steps. What are you going to do this year to make this year the best of your life?
How To Make a Great Financial Resolution
Start where you are.
The first thing to do is assess where you are now. Take stock of where you were this time last year and where you are now. How have things changed? If they've improved, in what ways? If they haven't, what decisions did you make that made you take a few steps back?
You can also take SunTrust's Mental Wealth Quiz to help get an idea of where you are financially. If you took the quiz last year, you may also want to consider how your results have changed over the past year.
Figure out what's important to you.
Take the time to write down your main financial goals. Is your main priority right now to pay off debts? Save for something big, like a house? Establish a $1,000 emergency fund?
Whatever it is, write those things down! If there are several, try to narrow down to just the one that's most important to you. If you bite off more than you can chew, there's a good chance you won't achieve any of your goals, and the point here is to help you feel in control and empowered with your finances.
Determine what steps you need to take.
Once you've figured out your main financial goal, break it down into baby steps.
For instance, if you wanted to save $10,000 for a down payment on a house over the next year, a good place to start is dividing that up into how much you need to save each month. So $10,000 divided by 12 = about $833 per month. So each month, you need to figure out how to either save or earn an extra $833 to put into a set-aside savings account.
Breaking your goals down this way makes them feel a lot more manageable, because you're only looking at one chunk at a time, not the whole picture.
Find accountability.
A great way to make sure you hit your financial goal is to share it with others. That way, they can celebrate your successes and encourage you when you're feeling down. They can also help you keep your eye on the big picture while focusing on the here and now.
If you can find someone else with a similar goal, that's even better! You can check in with one another over the year and share what's working and what's not.
You can also find accountability at the community over at SunTrust, as well as financial planning tools to help you meet your goals.
Don't be afraid to fail.
The last thing I want to add is, don't be so afraid of failure that you never try at all. If you do that, you're guaranteed to fail, because you're never going to give yourself a chance to grow.
Take, for instance, the example of wanting to save $10,000 for a down payment. Let's say you "fail", and each month you're only able to save $400. Even if that's the case, you've still saved $4,800 for your big goal: which is $4,800 more than you would have saved if you hadn't tried at all.
So don't be afraid to dream big here: failure certainly isn't the end of the world. Not trying is!
What's your financial resolution this year?
At SunTrust Bank their purpose is lighting the way to financial well-being. When you feel confident about your money, you can save for your goals and spend knowingly on what matters most to you.
The onUp movement was created to guide millions of people one step at a time towards a more financially confident life without ever losing sight of the moments that matter along the way.
Join the growing number of people transforming their stress into positive motivation to move onUp.
This is a sponsored conversation written by me on behalf of SunTrust. The opinions and text are all mine.