Welcome to the round up of freebies available on The Busy Budgeter! New freebies will be added as they come up, so if you can't remember which post you saw it in, just come here. Be sure to bookmark this page, as we plan to beef up this page with lots of great free printables in the coming weeks.
Have an idea? Contact us to let me know about it and I'll see what I can do.
---
Free Workbook: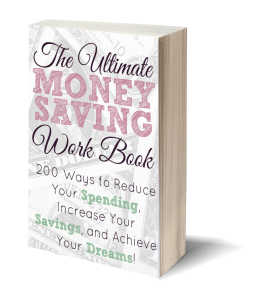 The Ultimate Money Saving Workbook: 200 Ways to Reduce Your Spending, Increase Your Savings and Achieve Your Dreams is the foundation of everything we do here at The Busy Budgeter.  It contains the list of the 200 ways that you can reduce your spending and save money. This is the workbook we used to reduce our spending enough for me to quit my job within a year and stay home with our children.
You can read more about the workbook here. The workbook is offered for free to my email subscribers. You can sign up to receive it below.
Free Printables: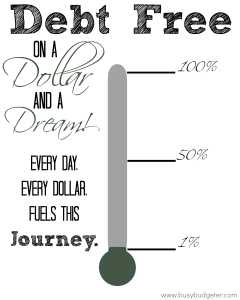 The Debt Free Thermometer can be used as a visual tool to track how far along you've come in your debt free journey. Print it out in an 8 x 10 photo size and stick it up on your fridge to remind you of your progress. We printed ours on card stock and it's holding up really well.
Click to Download the Debt Free Thermometer PDF.
Free Spreadsheets:

The Stockroom Inventory Tracker is your key to easily manage all of the things that you need to run your home. By using this tracker, you'll be able to  save money by buying in bulk at the lowest prices, save time by reducing your  number of shopping trips (you can even automate them!) and eliminate last  minute errands to pick up things that you ran out of. Read more about how to use the tracker.
Click here to download the stockroom tracker!
Free Programs: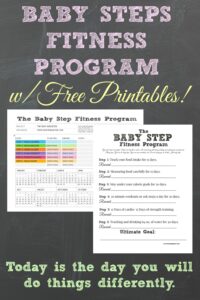 The Baby Step Fitness Program is a 6 month health program that encourages you to make small lasting changes over time to ensure success. You can read more about the program here, and you can download the program printables below.
Download The Baby Step Fitness Program Tracker.
Download The Baby Step Reward Sheet.